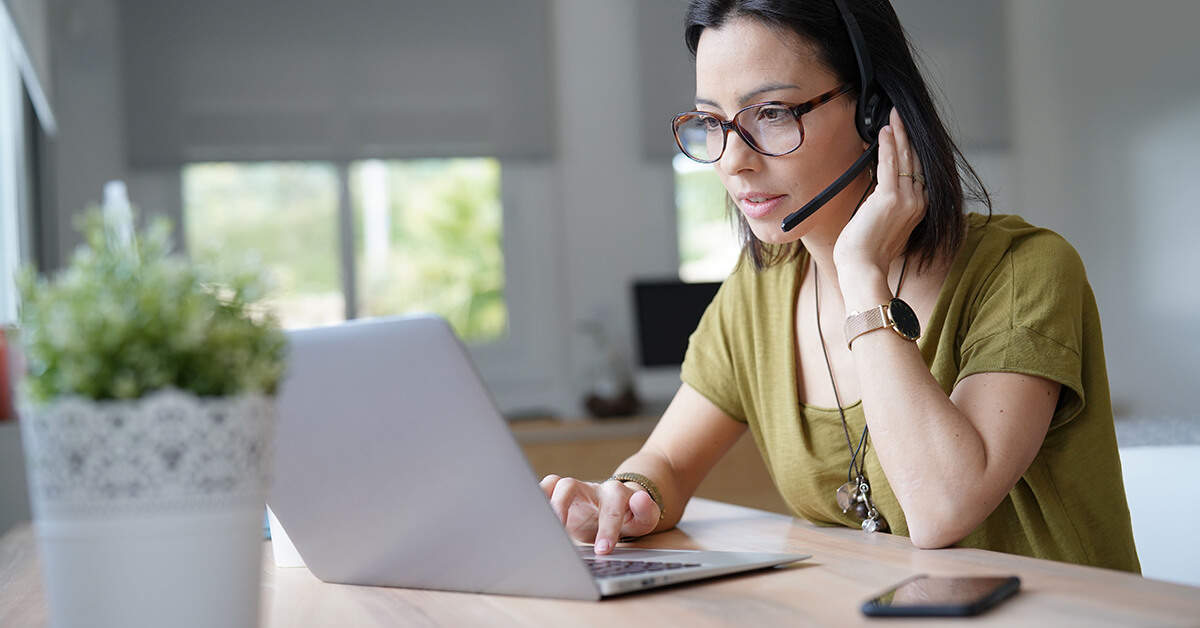 Using Softphones as a Remote Work Collaboration Solution
March 30, 2020
Collaborate and work remote with a unified communication softphone solution
In response to the uncertainty presented by the COVID-19 coronavirus pandemic, remote working has been on the rise as businesses and government ask employees to practice social distancing. However, some organizations are realizing they may not be ready to support a remote workforce.
To maintain business continuity, communication is key; and ensuring employees can stay connected while working from home is essential for remote work collaboration.
Challenges to Remote Work Collaboration
A few common challenges of working from home include a lack of face-to-face interaction, difficulties accessing information, and social isolation.
Luckily, by using a softphone solution like Bria, and having the right processes in place, managers can support remote employees through this transition. Establishing structured daily check-ins are a great way to ensure business operations stay on track. Maintaining communication through video conferences with employees can put things on a more personal level to improve company morale as well.
In order to facilitate these key working practices in remote setting, softphones can quickly empower your team with all of the expected tools of a modern workplace.
Finding the Right Remote Work Collaboration Tool for Your Team
A softphone can also enable your team to take their business number with them, regardless of where they are, and which device they are using. A softphone like Bria can also provide additional tools to easily share a presentation on their screen, and meet face to face on video calls, and even transfer files within a chat. With all of these tools available, Bria softphones enable effective team collaboration, time-sensitive communication, and boost employee productivity.
In order to assist businesses seeking teleworking solutions during the COVID-19 outbreak, CounterPath has extended complimentary video conferencing capabilities to all Bria Teams and Bria Solo users for a limited time. Their Bria Enterprise solution for larger-scale customers and call centers is also available through channel partners or direct sales team. If you are currently seeking a solution to help you or your staff work from home, visit www.counterpath.com/try-now for more information.
About CounterPath
CounterPath Corporation (NASDAQ: CPAH) is revolutionizing how people communicate in today's modern mobile workforce. Its award-winning Bria solutions for desktop and mobile devices enable organizations to leverage their existing PBX and hosted voice call servers to extend seamless and secure unified communications and collaboration services to users regardless of their location and network. CounterPath technology meets the unique requirements of several industries, including the contact center, retail, warehouse, hospitality, and healthcare verticals. Its solutions are deployed worldwide by 8×8, Airbnb, AmeriSave, Aspect, BT, Citibank, Comcast, Fusion, Fuze, Honeywell, Liberty Global, Uber, Windstream and others. Learn more at counterpath.com and follow us on Twitter @counterpath.
---