Enabling Next-Generation Applications on 5G
It is likely few in the Kanata North business community need to hear more about how important the next generation of wireless networking – 5G – is going to be for industries around the globe and for companies in our area in particular. But what we have not heard enough about is how and when the promises of this technology will arrive in material ways.
Shabodi Corp. is a local firm focused on just that – enabling the creation of enterprise applications that leverage the tremendous new speed, capacity and reliability that Private 5G infrastructure and connectivity can provide. Applications that deliver on the potential of AI, Edge Computing, IoT, AR/VR and more.
Charles Nagy is the V.P. of Business Development at Shabodi. He has more than 20 years of experience in telecommunications research, development and system deployment. The past several of those years have been focused specifically on 5G networks, working with customers across industries to develop a detailed understanding not just of the needs and opportunities that exist but also the technologies involved and the challenges that have been and are still being overcome to turn those technologies into real business solutions.
As the guest speaker at our July ExecTuesday, Charles will share some of that understanding with us, including what Private 5G really looks like, how it will enable "Industry 4.0", and some of the hurdles in building next-generation applications for these environments. We hope you can be there.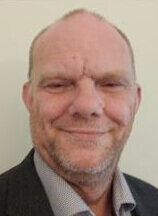 Charles Nagy, V.P. Business Development, Shabodi