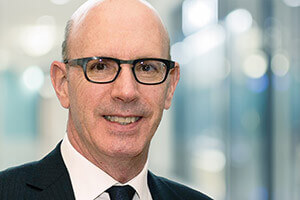 Mike Manson
General Partner, Alacrity India
Mike is General Partner of Alacrity India and is Partner-India at Wesley Clover International and Chairman of TaraSpan Inc, a company based in Canada and India which he co-founded in 2005 with a focus on accelerating market access to India for western technology companies.  Previous to this Mike was Senior Vice President at the telecom giant Alactel, where he led the global network management business unit with software centres in Canada, USA, Belgium, Spain and India.
In 2012 Mike was appointed to the Canada-India ICT Working Group by the Government of Canada, and to the Dean's Advisory Council of the Lazaridis School of Business and Economics at Wilfred Laurier University (Canada).   Mike is also a founding member of the Adopt a Village Kalthana initiative in support of improving the quality of life and opportunity for villagers in rural Rajasthan, and is a Charter Member of the TiE Ottawa chapter.
Mike holds a BASc in Electrical Engineering from the University of Waterloo (Canada) and is a graduate of the Oxford Finance Programme for Senior Executives from the Saïd Business School at the University of Oxford (UK).