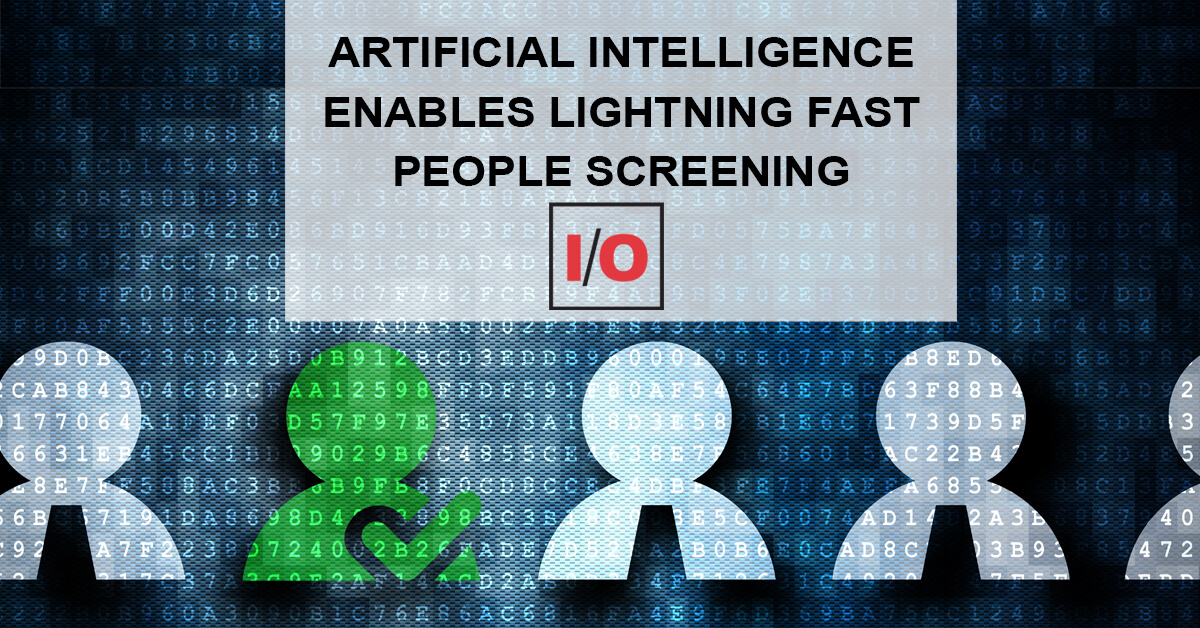 Artificial Intelligence Enables Lightning Fast People Screening
February 6, 2019
As investors focused on technology companies, we are often asked about the more human side of the business. This includes how to find and retain talent, motivate the right behaviour, and occasionally advise on the more sensitive tasks. The common thread is 'people', which – across our portfolio – consists of thousands of individuals working in many countries around the planet.
Hiring people is hard and doing it right can be even more difficult. The potential impact of a wrong hire is a challenge for any organization – large or small. From false credentials and mismatched skills to theft and cybercrime, hiring the wrong person could cost an organization in terms of productivity, team culture, brand reputation, or worse.
Hence, preventative measures such as background and credit checks are becoming a more common part of the hiring process. 96% of US employers already conduct at least one form of background screening. The Employment Screening Services market is expected to grow to US$ 5.46 billion by 2025 from US$ 3.74 billion in 2016.
That said, background checks can be time consuming and costly, involving legacy service providers such as TransUnion and Equifax who are known to have flaws in their product offering and can take days to complete a check.
As a result of our collective experience, we have recently taken an interest in technology that makes this process easier. Among many areas, advancements in artificial intelligence technology are now changing how this aspect of business operates. We have seen this first hand with one of our portfolio companies, Certn, who uses AI to enable rapid screening of applicants in property management, financial and human resources applications. Certn uses data points from thousands of sources to not only look at the history of a candidate and their behaviour, but to also help predict the behaviour that can be expected in the future. They use machine learning and AI to create the most comprehensive and predictive applicant profiles available. This allows their clients to validate identities, identify and assess any risks, and make better hiring decisions – in real time. As an example, part of the feature set of the Certn platform includes facial recognition technology. These searches are completed online in just seconds. This is unprecedented power for hiring managers and HR teams.
Today, AI and machine learning help companies gather employee background verification data from a variety of streams, web sites and other locations. This is even more important when businesses consider work-from-home and remote location hires. Employee screening platforms such as that from Certn now pull relevant data from social media platforms, criminal court records, news media, legal or public watch lists and more – worldwide – tracking the digital footprint now available on virtually all potential employees. One more valuable application resulting from the digital world we live in.
To learn more about Certn and their platform visit https://certn.co/.
Wesley Clover invests in a range of technology companies, and they bring impressive innovation to markets and clients around the globe. I/O is our way of sharing some of the best insights. I trust you will enjoy them.

Terry Matthews, Chairman
---