Helping Drive Greater Innovation Through Industry and Academic Partnership
How do you marry industry and academia to drive innovation? Join us for an important announcement for our local tech community that speaks to a deeper relationship between these two forces.
Sylvain Charbonneau, Vice-President, Research at the University of Ottawa, is a former physicist with the National Research Council, and co-founded a communications technology spin-off based on his research. He is our guest speaker, and will be accompanied by two senior uOttawa members, Jason Millar and Hanan Anis, to provide examples of how their research is already focused on providing industry solutions, and how they intend to strengthen those working relationships moving forward.
Jason is an Assistant Professor in the School of Electrical Engineering and Computer Science at the University of Ottawa, and an Affiliate Researcher at the Center for Automotive Research at Stanford. Hanan is a professor in Electrical and Computer Engineering at the University of Ottawa, and is also the coordinator of entrepreneurship and innovation in the Faculty of Engineering.
Together, these presenters will share an exciting vision for how the University now plans to align some of its programs and resources more closely with the evolving needs of the vibrant technology ecosystem here in Kanata North. We hope you will be with us to hear the news …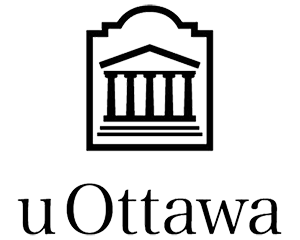 If you wish to register more than one person, please ensure you register each one individually. This will allow us to get all the name tags correct, and plan appropriately for food and service. Thank you.