Dispatch From the Blockchain Revolution
Pierre Bourque is an internet news pioneer, author, journalist and broadcaster.  He is also an entrepreneur and an early-adopter of Bitcoin – so much so that he has earned his certification as a Bitcoin Professional.
Pierre will be the guest speaker at our November TechTuesday.  He will offer a look at some of the latest facts and figures surrounding Blockchain, and paint a picture – perhaps even a sassy one – of how the technology might impact the Kanata/Ottawa tech community going forward.
As a former board member of the Bitcoin Alliance of Canada as well the Blockchain Association of Canada, Pierre has considerable perspective on the subject.  He is also a former Ottawa City Councillor and ex-Councillor of the Regional Municipality of Ottawa-Carleton.  And he is a frequent current affairs commentator on CFRA Ottawa and other media properties across the country.
We are pleased to have him speak at TechTuesday, and hope you can join us …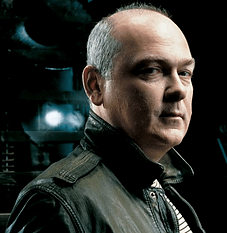 Pierre Bourque, CEO, Blockchain Radio
Please help us plan for the food and seating arrangements by registering before November 5th. If you wish to register more than one person, please ensure you register each one individually. Thank you.