Habitat for Humanity and the 2019 Tech Build
Many of you will be aware of Habitat for Humanity, as it has been ranked one of the world's most recognizable brands and one of the most trusted non-profits in North America. What you may not realize is that over the last 25 years, the Ottawa chapter has provided a safe, stable place to call home for 76 families in need right here in our own community.
To meet the continuing demand, 8 more homes are planned for construction in 2019. Alexis Ashworth, CEO of the local chapter, will be the guest speaker at the final TechTuesday of this year, sharing more details about the mandate for her and her team, their accomplishments to date, and the ways in which our local tech community can get involved to help support those efforts.
Alexis will be joined by Marisia Campbell, Vice President and Associate General Counsel with local tech firm Entrust Datacard. Marisia is also a member of the Tech Build Leadership Team at Habitat for Humanity, and she will speak first-hand to the corporate and personal benefits that result from supporting the cause. As we enter the upcoming season of giving, these guests will shine a light on yet another area of our society where there is need. We will see you there.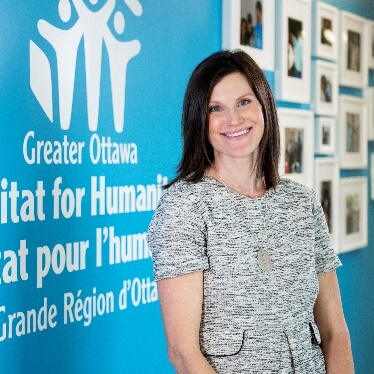 Alexis Ashworth, CEO, Habitat for Humanity Greater Ottawa
If you wish to register more than one person, please ensure you register each one individually. This will allow us to get all the name tags correct, and plan appropriately for food and service. Thank you.