Data is the New Currency – How Do You Keep it Safe?
Everyone has come to know the frequency and impacts of corporate and private data breaches today. We are usually only a couple weeks away from the next headline-grabbing attack, with implications ranging from manageable inconvenience to ransom demands, class-action lawsuits and more. There is a constant arms race going on between hackers and crypto-security specialists and products/defenses, with no end in sight.
Bill Dunnion is the Director of the Cyber Resilience Office at Calian, a large and diverse Canadian company that has its Business and Technology Services (BTS) Division headquartered here in Ottawa. Bill will be the September TechTuesday guest speaker, and he will share his insights and best-practice recommendations for how we should all be protecting our ever-more valuable online currency today – our corporate intellectual property and client data.
Bill will speak to the challenges associated with protecting information that needs to be accessed at any time, from anywhere. He will underscore the reality that threats lie everywhere – internal threats, accidental threats, external threats. He will explain how traditional defenses have become mostly insufficient today, or unacceptably restrictive for business flow and efficient operation. And he will review approaches to protecting data without hindering that speed of business operation.
Bill has worked in the software and cyber security domains since 2011, and is the co-founder of the Ottawa Cyber Security Meetup Group. We hope you can join us to hear his insights.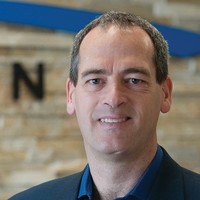 Bill Dunnion, Director, Cyber Resilience Office, Calian
Please help us plan for the food and seating arrangements by registering before September 3rd. If you wish to register more than one person, please ensure you register each one individually. Thank you.
Register
Please register by September 3rd in order to help us plan.