75 Years of Ottawa Tech (Yes!), and What Might Lie Ahead
We suspect it will surprise many to learn the technology industry in Ottawa can trace its origins back just under 75 years now! The founding of Computing Devices Canada in 1948 predates that of Fairchild Semiconductor, the catalyst for the growth of Silicon Valley, by almost a decade (1957). We can thank Luc Lalande, local educator, mentor, innovation practitioner and civic entrepreneur for those two eyebrow-raising sound bites.
Through both his professional career and volunteer engagements, Luc has born witness to more than four decades of evolution in the Ottawa innovation ecosystem. And along the way he has spent many hours building a detailed retrospective of the key events and personalities that have combined to make Ottawa a tech hub of global importance. Luc will share that fascinating story line with us as the next TechTuesday speaker, on the evening of July 5th.
The presentation will cover the three major periods of technology activity in Ottawa, and will be interspersed with vignettes of lesser-known stories that showcase additional ingenuity and entrepreneurial spirit. The talk will conclude with some thoughts on how this unique history can yield future prospects for the Ottawa innovation ecosystem. We hope you can be there to hear and learn.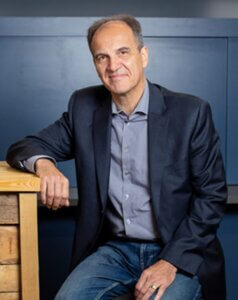 Luc Lalande
Innovator-in-Residence, Rideau-Rockcliffe CRC
Register
Please register by July 5th in order to help us plan.