The 2020 Bootstrap Awards
It is our pleasure to invite you again this year to the 2020 edition of the annual Ottawa Bootstrap Awards, being held at the next TechTuesday on the evening of March 3rd. These awards recognize a range of accomplishments by local entrepreneurs who live the self-funded realities of early-stage non-profit or commercial companies.
The event is produced in partnership with The Ottawa Network and Smart & Biggar, and is being sponsored by Invest Ottawa.  Details on each of the awards and the winners will be announced on the Bootstrap Awards Facebook page.  We hope you can join us to celebrate the impressive achievements of these bootstrapped companies.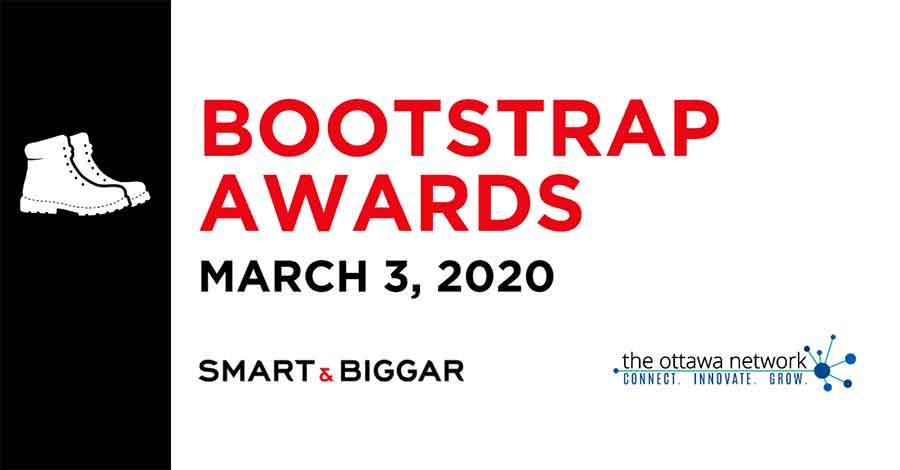 Register
Please register by March 3rd in order to help us plan.