Neuromanagement and "Innovation in our Brain"
Neuromanagement is a branch of cognitive neuroscience that combines several life science fields and technology to analyze human brain activities and mental processes when people are faced with problems of economics and management. First proposed in 2006, these studies now provide important insight into our decision-making and other general social behaviors, and have become new tools for assessing and improving leadership, communication, productivity and innovation performance.The TechTuesday guest speaker for October is Dr. Carlos Davidovich, a Professor of Neuromanagement who holds international degrees in psychology, medicine, business and coaching. Among his multiple engagements, Carlos also provides oversight of the Optimum Talent Centre for Neuromanagement.
Dr. Davidovich will use his considerable learnings, experiences and wit to illustrate how neuromanagement can create sustainable change in leaders and their organizations, and in particular, how this can improve corporate innovation. He will explain how innovation begins with the right mindset, discussing our different 'brains' and the innovation neuropathways, identifying barriers to innovation and how to overcome them, and showing how to facilitate the innovation process within our own teams.
It will no doubt be an insightful presentation. We hope you won't miss it …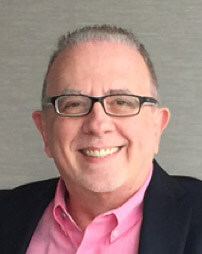 Dr. Carlos Davidovich,
Executive Coach,
Optimum Talent
If you wish to register more than one person, please ensure you register each one individually. This will allow us to get all the name tags correct, and plan appropriately for food and service. Thank you.
Register
Please register by September 28th in order to help us plan.