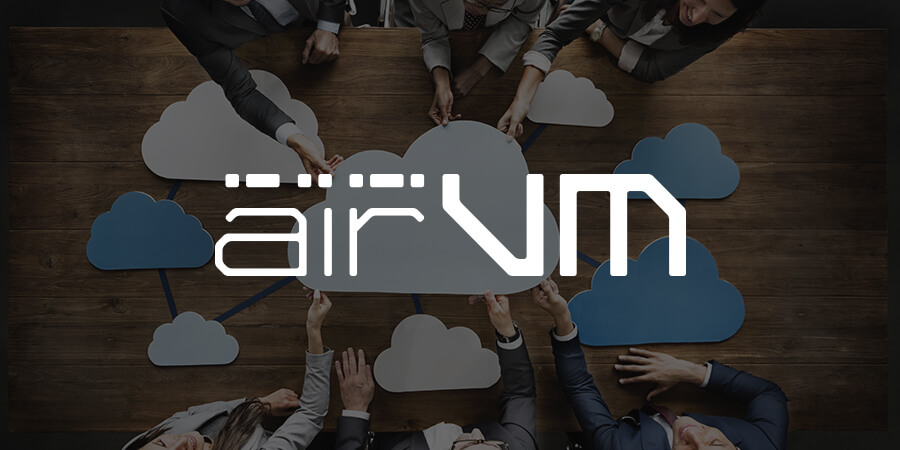 AirVM Keeps Multi-Cloud Costs in Line
April 26, 2019
AirVM has created a multi-cloud monetization platform called HyAlto that enables service providers and enterprises to deploy cloud services in any of the leading environments from AWS, Microsoft, VMWare and others. The days of enterprises relying on premises-based servers to host applications and data, managed by internal "IT guys," are fading fast. Today, most organizations are turning to cloud services (aka "Something"- as-a-Service) to handle their evolving needs for computing horsepower, application hosting and data management.
And we are no longer talking about just one cloud. The market has evolved rapidly, and the term "multi-cloud" now comes into play frequently. This means an organization is using services from more than one cloud provider to deploy the best combination of services at the best price. On average, enterprises with an established cloud strategy now use a combination of services from six different providers to fully address needs that include data privacy and sovereignty, compliance and security.
This can make for a lot of complexity. What makes the cloud so appealing — the ability to access services and capacity on demand, conveniently and easily — can also give rise to cost and other concerns, for example when there is a need to shift workloads and data between different clouds.
That said, multi-cloud is here to stay. Market research firm Gartner last summer forecast large global growth for the sector through 2018: 35.9 per cent for Infrastructureas- a-Service (IaaS) to US$40.8 billion, 22.2 per cent for Software-as-a-Service (SaaS) to US$73.6 billion, and 26 per cent for Platformas- a-Service (PaaS) to $15 billion. And double-digit gains are expected to continue through 2022.
Big names in the industry, including Amazon Web Services, Microsoft Azure, Google Cloud Platform and VMware, are reaping the benefits. But challenges remain, such as ensuring enterprises, and the managed service providers (MSPs) that work as trusted advisors between customers and cloud providers, have the tools to monitor usage and track costs accurately.
Multi-cloud enterprises need the visibility to ensure their cloud usage is aligned and sized correctly for their business priorities, and that they don't pay for services or capacity they don't need or use. AirVM and the HyAlto cloud monetization platform provide a single dashboard through which to solve this challenge — one that is automated, cloud agnostic and scalable. Visit the website for full insight. airvm.com
---