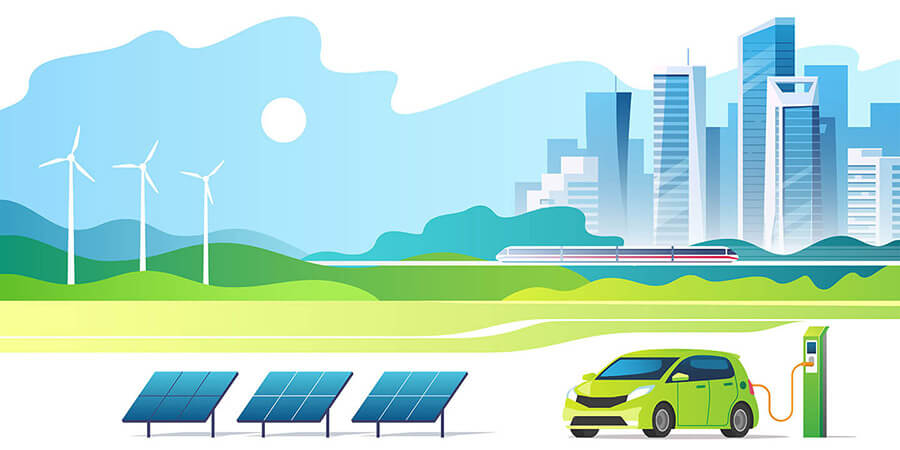 Alacrity Canada Cleantech Now Well Into A Second Program
April 5, 2021
The Alacrity Canada Cleantech Program was launched in 2017 as a partnership initiative between Alacrity, the Government of Canada and the Government of British Columbia. The inaugural program was designed to support the scaling-up of new companies operating in the clean technology sector in Western Canada.
More than 75 Canadian companies were assessed for that inaugural 2017 Program and 27 were accepted. Using the Alacrity demand-driven business model, these companies were provided with support from a global network of advisors, mentors and investors as they pursued new opportunities in international markets. At the end of that three-year term, nearly $50M of investment and just over $25M of export revenue had been generated. The companies involved also created more than 70 high-quality jobs as they grew their businesses.
Fast forward to 2021, and the Program is now into its second iteration. The goal is unchanged — build on the successes to date and continue to help "Cleantech" companies drive export revenue and access growth capital in a number of target markets.
So What is "Cleantech" Anyway?
Cleantech can be a fairly broad term, referring to an industry that includes technologies, products and services designed to mitigate the harm caused by human activity on the natural environment of our planet. Cleantech innovations are diverse and growing (e.g., consider the political platform announced by the new Democratic government in the United States). These new 'green' ways of thinking about our current and future industries are now permeating into every sector of modern economies.
Solutions often include technological advances in both software and hardware, and many Cleantech companies use a mix of both to bring their products or services to market. However, two significant barriers to success are common — first, a lack of funding for pilot projects that will help to prove the viability and value of the technologies, and second, the associated long sales cycles that inhibit growth for small and medium sized companies. Alacrity helps program members address these barriers.
The Portfolio
Companies in the current portfolio operate in four general markets:
Ocean and marine technology
Agriculture technology
Water and wastewater treatment
Clean energy and energy efficiency
Using artificial intelligence, machine learning, sensor advancements and other hardware and software innovations, these companies are creating compelling new solutions that improve client operational processes, increase efficiency and reduce costs but do so in a 'clean', environmentally beneficial fashion. Examples include:
Advanced solar lighting
Energy monitoring and off-grid energy storage systems
Marine surveying and safety tools, hardware and even vessels
New food cultivation technologies
Water treatment improvements
All these solutions contribute to the reduction of greenhouse gas emissions, for example, and can be applied across many industries. Alacrity is now seeking more Western Canadian companies to join this second Program. They are also exploring expansion opportunities with new investors and partners in India, Mexico, Southeast Asia and Northern Europe.
The Alacrity Canada Cleantech Program is ready to apply new Canadian-grown solutions to some of the most challenging environmental problems. Find out more about the program and portfolio at alacritycanada.com/cleantech, and look for further updates on this encouraging initiative. alacritycanada.com
---