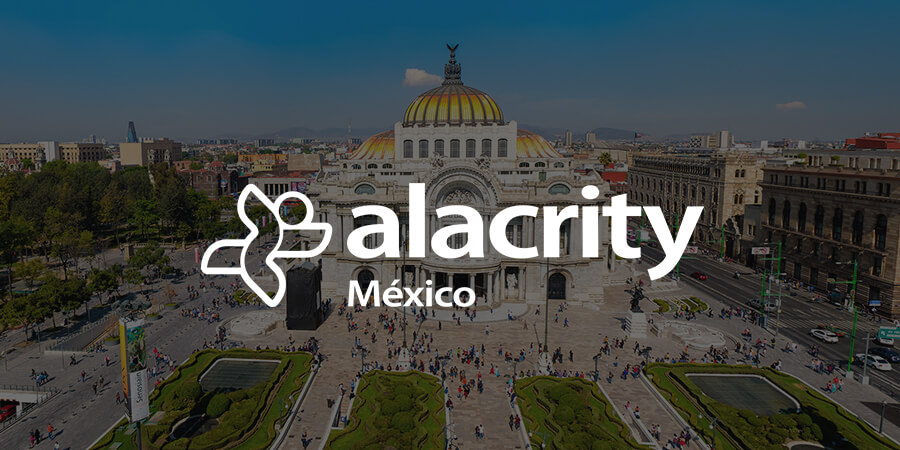 Alacrity México Begins Building Global Businesses
October 25, 2018
Chairman Terry Matthews attended the launch of the latest Alacrity technology incubator/accelerator during the Quarter, as the Alacrity México team began official public operations in Mexico City.
Alacrity is a global start-up partnership and ecosystem created and supported by Wesley Clover. Terry used the event to underscore for the audience the unique benefits of the Alacrity model. He pointed to the 100-plus companies he has either founded or funded over his career to date, and the experiences, relationships and best-practices taken from that legacy. All as proof the model works very well, and perhaps even more so in the SaaS-driven, globally competitive world entrepreneurs find themselves in today.
Rapid innovation and digital access to markets and customers around the world have changed the landscape for software companies, and the proven mentorship and other resources of the Alacrity ecosystem provide valuable keys to success for new business pioneers.
Start-ups entering the Alacrity México program will join more than 70 new and established companies that are now operating out of Alacrity offices in Ottawa and Vancouver Canada, Wales in the U.K., Lille France, Pune India and Istanbul Turkey. Areas of technology focus for the companies include Big Data, the Internet of Things (IoT), applications for Client Management, Business Communications, Cloud Business, Business Mobility and more.
During the launch, Alacrity México partner and CEO Mario Vázquez Santamarina also referred to the methodology used by the Alacrity funds, highlighting the fact that "companies can focus their efforts on projects identified as priorities by global clients associated with the ecosystem, providing a shorter ramp to first deployments and revenues. That success can then be leveraged into the reseller channels and markets also associated with the programs."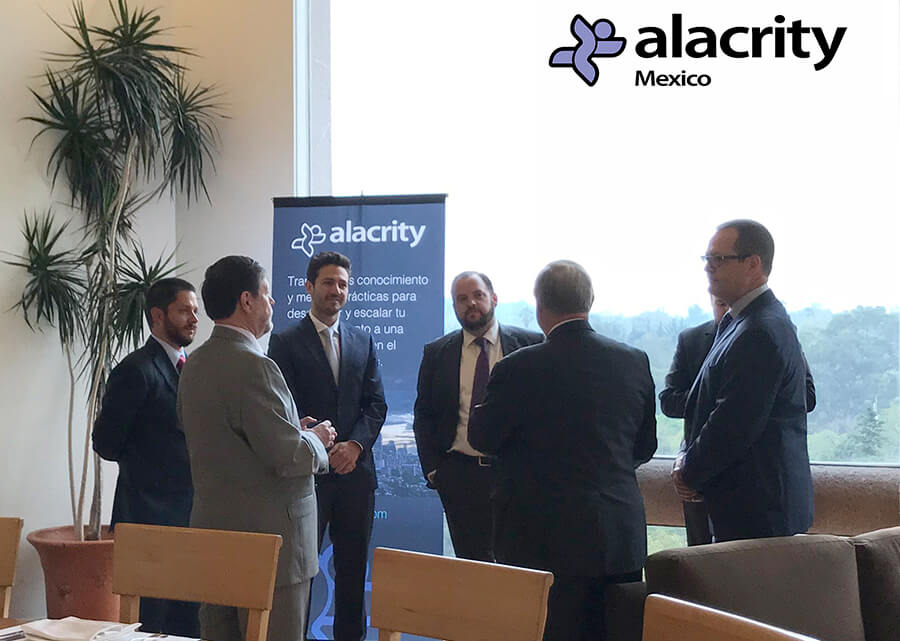 Over the next four years, Alacrity México will invest up to 10 million pesos per start-up venture, building toward a portfolio of up to twelve companies. All will take advantage of the Alacrity structure, managerial discipline and investment resources to create a better-than-average chance of success for participants and partners. The first steps down that path have now been taken …
alacritymexico.com
---