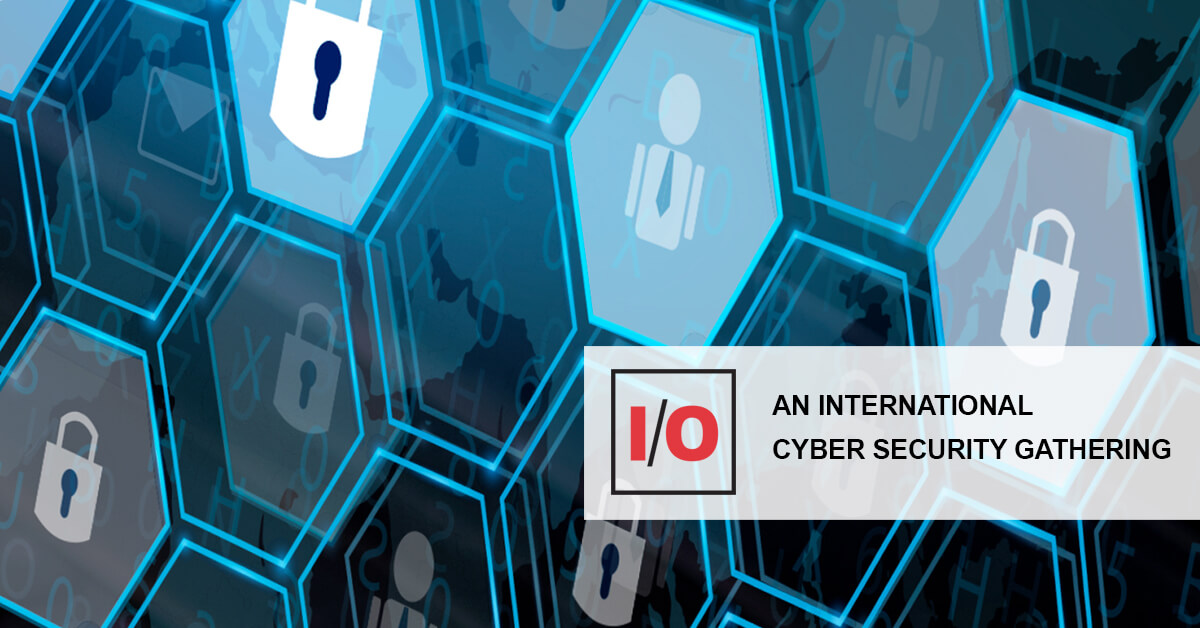 An International Cyber Security Gathering
June 7, 2022
May saw an increasing return to in-person activities in the Wesley Clover hospitality portfolio. One UK event in particular served as a very opportune and collaborative affair for a number of our global Wesley Clover and Alacrity technology companies. The following is a recap from our team on the ground in Newport, Wales.
---
Organized by the National Cyber Security Centre, "CYBERUK" has become the flagship cyber security event for the UK Government. It is now a key date in the calendar for thought leaders in cyber security and technical professionals from the UK and around the world, with previous conferences taking place in Liverpool (2017), Manchester (2018) and Glasgow (2019). After a requisite virtual event in 2021 due to COVID lockdowns, the two-day live event returned in May 2022 to the International Convention Centre (ICC) Wales and drew in more than 1500 attendees.
Not only did the Wesley Clover teams at ICC Wales and the adjacent Celtic Manor Resort rally to host this high-profile gathering, but they also arranged an evening Cyber Reception for executives from five relevant companies in the Wesley Clover technology portfolios to meet and discuss their solutions with some of the most important members and potential clients in the security industry. The special side-event was definitely a global affair, with companies from Alacrity UK, Alacrité France and Wesley Clover Ottawa being represented.
Creating Targeted New UK Cyber Solutions
Within Alacrity UK, teams of technology and business entrepreneur are set up to ideate around industry challenges identified directly from the cyber security community. These teams undertake a 15-month programme to create an MVP (Minimum Viable Product) that addresses one of those challenges, and upon successful graduation, their new company receives seed funding from Wesley Clover, the local Government and other selected partners. Three of these companies were represented at the evening reception:
Hut Six
Hut Six has created an online platform designed to address the weakest link in cyber security –human resources. With so many cyber-attacks now targeted at unwitting corporate or other employees, elevating and maintaining a keen awareness of the types, tactics and indicators of such attacks among all employees is one of the first and strongest defenses a company or organization can take. The Hut Six solution provides training, testing and ongoing tracking of cyber awareness for clients of all types.
Streetwave
Streetwave provides software for detailed mapping of mobile network infrastructure and performance. The solution includes the ability to display scheduled spectrum updates so clients that include carriers and governments can model and analyze current versus expected coverage, identify gaps or anomalies, anticipate performance limits and more.
Graphium
Graphium has created a software platform that uses advanced machine learning and graph technologies to help users better visualize and analyze research data and make resulting decisions based on that data. Graphium collates, structures, and displays the information in an intuitive interface that can highlight trends, gaps and interconnections that underpin the decision-making process.
A Global Cyber-Start-up Network
Wesley Clover and the Alacrity start-up/investment programme are global operations. As such, this event provided an excellent opportunity for the management team from one of the Alacrité France portfolio companies to showcase their cyber security solution, as well as one of the later-stage companies from the Wesley Clover portfolio in Canada.
OverSOC
Based in Lille, France, OverSOC has incorporated a three-dimensional gaming engine into their software platform that displays comprehensive real-time mapping and analysis of IT infrastructure to identify gaps, weaknesses and cyber security risks. The application provides Security Operation Center (SOC) resources with added tools to reinforce defenses and maintain secure operation.
ThinkRF
Ottawa-based thinkRF is developing an expanding family of next-generation wireless signal analysis platforms for evermore critical Spectrum eXperience Management (SXM) applications. These devices enable clients from government to military to public and private network operators to monitor, characterize, optimize and protect highly valuable, mission-critical radio frequency wireless networks such as 5G and others.
Wesley Clover Chief Executive Takes the CYBERUK Stage
In addition to the evening Cyber Reception, Professor Simon J Gibson, CBE, Chief Executive of Wesley Clover was part of the formal CYBERUK agenda. He spoke to a large audience on the subject of encouraging closer collaboration between the National Cyber Security Centre and UK industry. He began with a focus on the need to build communities that have a purpose to complete, not compete:
"The national imperative is to ensure the UK is the safest and most secure place to conduct business. But as never before, the challenges around creating this haven are enormous in terms of human resources, innovation, capital, and the commercialization outflows that should follow. What makes this imperative so appealing is that it affects just about every citizen in our country.
Personally, I'm not too fond of the term ecosystem in terms of organizations; what we are talking about is building communities with purpose. It is an opportunity to complete, not compete. In my experience of building communities of interest, particularly in technology, I have concluded that with a common objective, there is no competition in building a community.
When everyone comes to the table, understanding the common purpose, and agrees to park their selfish motives in the interest of the community, innovation will spark in the newly created serendipity space, and quite rapidly, solutions and wealth opportunities emerge. The wisdom of the crowd generally outsmarts the genius of the individual who may lack the resources and personnel to realize an idea or intervention. Most VCs will tell you a great team is as precious as a good idea.
Working in groups does not necessarily make a project easier, but it does make it better. In fact, we often find the contributions of team members not only improve the finished product but also improve the team member."
Simon concluded his talk by offering three observations that he feels are relevant not only to the UK but to the global community overall:
Communities with a common objective can change the world.
 To maximize the result, there are five key stakeholders (Government, Academia, Corporations, Entrepreneurs, Risk Capital) that must be involved in concert.
All parties must come to the table with the right attitude.
Conclusion
When all was said and done, the ICC Wales did a tremendous job hosting CYBERUK 2022 and helping ensure Wales remains on the circuit to stage the event again in the future. With respect to the unique Cyber Reception in the evening, it was based around that five-stakeholder model described in Simon Gibson's second observation above. By inviting relevant cyber professionals from government, universities, corporations and early-stage investors, an environment was created for innovative entrepreneurs to make significant connections and gain valuable industry knowledge and insights. And perhaps also gain critical business partners moving forward. Time will tell…
Wesley Clover invests in a range of technology companies, and they bring impressive innovation to markets and clients around the globe. I/O is our way of sharing some of the best insights. I trust you will enjoy them.

Terry Matthews, Chairman
---