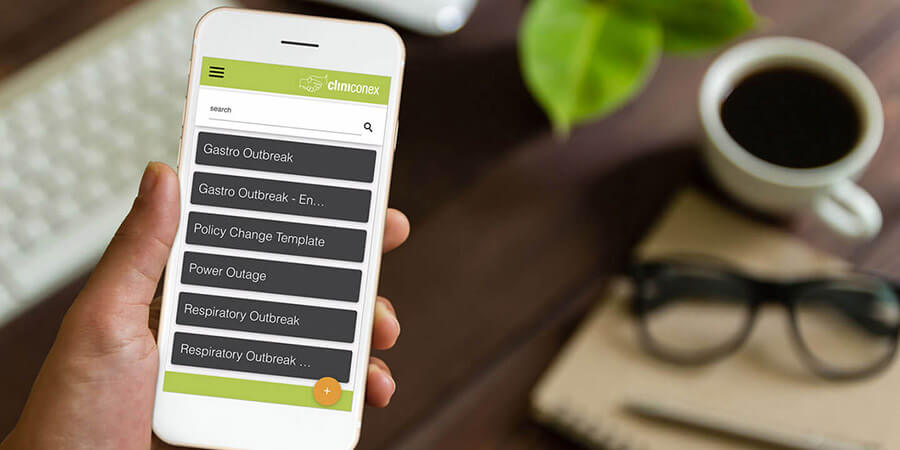 Automated Messaging Creates Significant Time Savings For Long-term Care Teams
April 5, 2021
2020 was a very difficult year for those living and working in senior care residences and other facilities. The COVID-19 pandemic increased the workload for, and expectations of, all staff, and it had devastating effects on both the physical and mental well-being of residents. For example, new regulations by the Centers for Medicare and Medicaid (CMS) in the U.S. heightened the requirements for timely reporting of new or suspected cases of the virus, as well as strict testing regimens for residents and staff. Using traditional paper lists and telephone calls to track and communicate this information to all stakeholders is time consuming and not totally effective.
The Cliniconex Automated Care Messaging (ACM) platform is an advanced alternative. The SaaS solution automates outbound communications and the necessary reporting processes behind them. It enables staff to spend more time caring for residents instead of worrying whether or not the families of those residents are being kept up to date on the status of their loved ones.
Cliniconex added 295 clinics and other healthcare facilities to the list of clients during the Quarter, bringing the total to more than 1,400. On average, 800,000 messages per month are now sent over the Cliniconex platform, saving care teams an estimated 130,000 hours of valuable time.
All clients to date are located in North America. This continued growth is the result of a partnership between Cliniconex and PointClickCare, the leading Electronic Health Record (EHR) software vendor for the senior care market. To support plans for broader market adoption, the company is investing in platform enhancements that will refine the user experience and help new users get active with the software as quickly and positively as possible.
Cliniconex is working to grow in a sustainable way, with a commitment to better solutions for care teams, residents and their families. One of the strong messages to come from the pandemic of 2020 is that, globally, we can never have too much of that … cliniconex.com
---