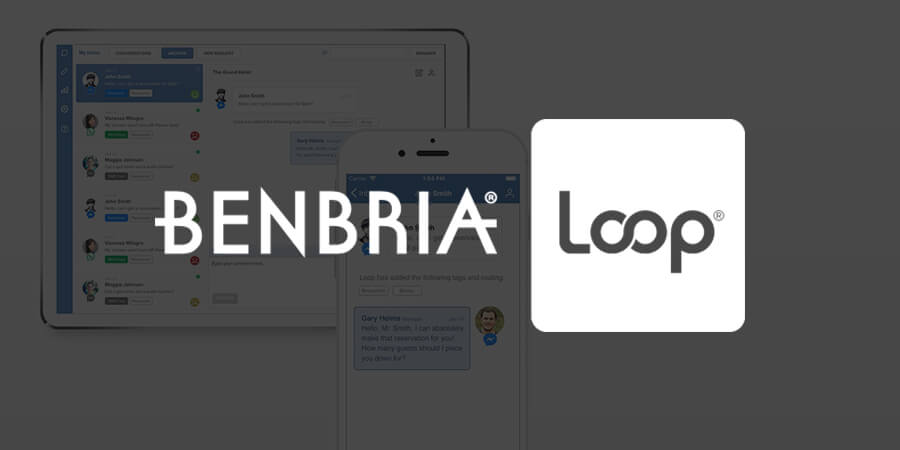 Benbria Shares Some Current Customer Experience Thoughts
April 26, 2019
Benbria, makers of the Loop customer experience management platform, gathered feedback recently from clients, partners and key industry events to assess the biggest and most promising customer experience technology trends moving forward. They were particularly interested in the top trends driving Voice of Customer as well as Omni-channel customer engagement. They published the findings in a blog on their website, and we are replaying some of that information for you here.
Voice of the customer
Not surprisingly, listening to the voice of the customer continues to be a powerful means of engaging and retaining clients. New technologies are making voice-of-customer programs easier to personalize and deploy. Businesses can now obtain the most useful customer insights to drive return visits and increase revenues. Here are some of the latest solutions and best practices.
More Timely In-the-Moment Surveys
Surveys can be an integral part of understanding the customer, however timeliness has a major impact on response rates and engagement. The approach of sending an email survey a few days after a customer makes a purchase or receives a service creates a delayed response, if any response at all. It makes it difficult for internal teams to act on relevant information.
Automated in-the-moment surveys address this delay. A good example is a survey implemented by Sodexo. This global food services company uses in-themoment mobile surveys and on-site kiosks to deliver an innovative engagement experience. Using a simple interface, teams prompt guests to share opinions on food quality and dining area cleanliness, or provide comments on their experience, positive or negative. Management uses these insights to address any problems immediately and ensure all guests are satisfied, improving the likelihood of a return visit and more favourable online reviews. They take all the best practices learned and promote them chain-wide.
Real-Time Feedback
In-the-moment feedback means gathering and assessing the customer experience at a specific point in the buying journey. Realtime feedback means getting those results on the fly. For example, A&W Canada is using Loop Pulse™ with an automated Scoreboard to gather feedback from customers at any point during their visit. To date, more than 15 percent of guests are providing their reactions to the food and services this way — a rate almost fifteen times higher than the average. The client achieved these rates by also making the scoreboard much more visible to guests, suggesting that promoting the best-practice openly adds elements of willingness to listen, caring, even gamification to the process — all of which seem to make guests more likely to offer up their feedback.
The Future of Net Promoter Scores
Digital Net Promoter Score (NPS) surveys are strategically timed questions pushed to our mobile devices that ask how likely it is (on a scale of 0 to 10, with 10 being "absolutely") that we would recommend the company/ product/service in question to a friend or colleague. Companies are embracing this form of measurable feedback throughout key moments of the customer journey and across multiple channels, to improve survey participation and enhance accuracy and timeliness of data. NPS has been dubbed by some as the "ultimate metric for gauging customer loyalty", so we can probably expect to see its use increased.
Omni-channel engagement
Similar to voice-of-customer programs, omni-channel engagement continues to be a focus for companies developing a Customer Experience (CX) strategy. With various industries already using it to provide fluid and efficient customer communications, it too is expected to keep increasing in popularity, for several reasons.
Rich Content Texting
The GSMA, a trade body that represents the interests of mobile network operators worldwide, estimated that there would be 350 million Rich Content Texting users by the end of 2018, and that there would be a billion sometime in 2019. It is reasonable therefore to expect to see omni-channel engagement tactics begin to include this new and richer form of texting experience.
Rich Content Texting, also referred to as Rich Content Services or RCS, is a significant advancement. As the name implies, it allows text messages to deliver the same experience as that provided through over the top (OTT) messaging apps such as Facebook Messenger or WhatsApp. It incorporates group chats, high-res image and/or video sharing, GIFS, location information — all features that are not available today using regular texting. With RCS, regardless of channel, businesses will be able to connect with customers using messages that will be received in the same format as they are created.
WhatsApp & B2C Messaging Growth
In 2018, messaging channels shifted the communication landscape between businesses and customers. Moving forward, this trend will increase with OTT messaging apps continuing to add new features. In 2016, WhatsApp had a total of 18.8 million monthly active users. That number is expected to grow to 25.6 million in the U.S. alone by 2021, and large numbers of those are expected to be business users. Similarly, Facebook Messenger reported a total of 1.82 billion mobile phone app users worldwide in 2017. That number is projected to reach 2.48 billion by 2021. The push is clearly on to turn these consumer tools into a B2C channel rivaling email, phone and SMS.
Full Journey Engagement
Engaging customers in a transactional manner, at a single moment in their journey, is already becoming a tactic of the past. The next trend involves engaging the customer throughout the entire buying journey — from attracting them into the establishment in the first place, to following up with them well after they've left.
Connecting with customers at multiple touch points is important for keeping a brand top of mind and stimulating repeat visits. Customer Experience Management solutions allow businesses to engage customers this way, at a variety of touchpoints and over a range of automated channels. This can include kiosks at the entrance of the establishment, text messages during customer visits, and emails after they have left the premises. These tactics are moving from the realm of rare surprises to regular expectations for customers, and they help drive both loyalty and revenue.
Conclusion
With 2019 now racing along and technology continuing to evolve rapidly, adapting to new trends is key to staying in favour with the modern customer. From real-time feedback to rich content texting to multi-touch engagement, it is now all about listening to customers, understanding their needs, and responding to meet them like never before. Benbria and the Loop platform are here to help. Find out more online … benbria.com
---