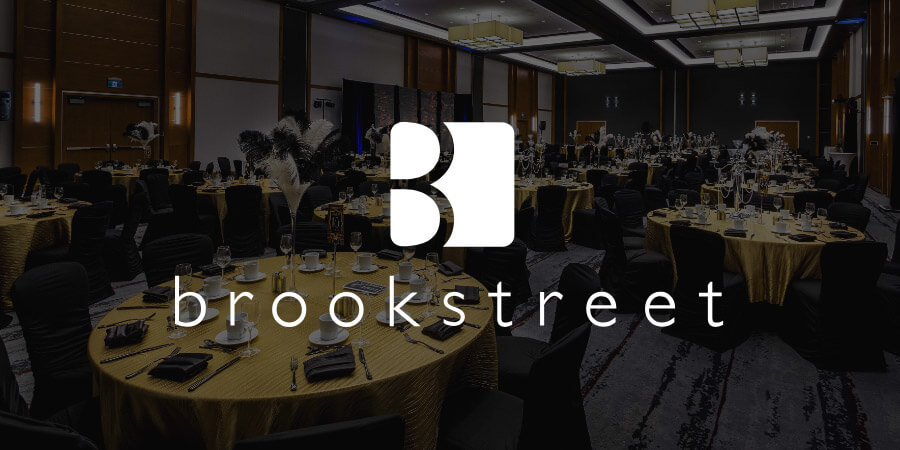 Brookstreet Hotel Opens a New Addition
April 1, 2018
Management at the Brookstreet Hotel were pleased to celebrate the opening of expanded conference and meeting facilities at the property during the Quarter. The inaugural event in the new space took place in early January, with more than 500 guests from local realtor Royal Lepage enjoying a first-class holiday party.
The new amenities include 11,000 square feet of meeting rooms spread over two floors, with each floor providing an additional large, naturally-lit, outdoor-accessible foyer area for networking and other gatherings. The addition brings the total meeting space available at the hotel to 30,000 square feet, enabling the Brookstreet to market to a broader audience and host larger events and conferences.
The new space was added at the rear of the hotel, facing the Marshes Golf Course. The main 'Newbridge Ballroom' on the upper floor has a capacity of 500 or more people depending on configuration. The 'Celtic Ballroom' on the ground level can accommodate more than 150 people, again depending on event layout. Two smaller meeting rooms were added to complete the space, as were floor-to-ceiling windows on both floors to overlook the golf course and the accompanying pond – part of the 'challenge' of the 8th hole of the course. The pond is also available to hotel guests in the winter months for ice skating.
Nyle Kelly, Brookstreet General Manager, commented that "The lower foyer is my favourite part of the new project, because of the parties and weddings I can see being hosted there." He continued, "But the business park is also very active. There are more than 500 companies in the Kanata North area — the highest number since 2008-09. As a result, the first three months of 2018 compared to the same period in 2017 show a 22 per cent increase for us in conference and meeting bookings. Per our plan, we are now attracting galas and other events that would have been beyond our capacity before this addition, as well as welcoming back several others that outgrew us along the way. I am proud to say that there is nothing like this facility here in the west end of Ottawa, if not in the whole city. We are very pleased."
The point at the end of the Mr. Kelly's comment above was in reference to the combination of business and resort aspects the hotel offers, which are a draw for conference organizers and individual guests who want to take advantage of amenities such as golf, swimming (indoor and out) or a spa during their stay. This enables the Brookstreet to not so much compete with hotel properties in the core of the city, but rather attract more of their own specific clientele. Mr. Kelly closed by saying, "In the end, we are all competing for a share of the business and tourism customers that come to stay in the Ottawa region, and those guests need to make a choice between staying downtown, or coming just a bit further out to Kanata to enjoy more of a resort experience. We are the only ones who can offer the latter."
More information can be found at
brookstreethotel.com
---