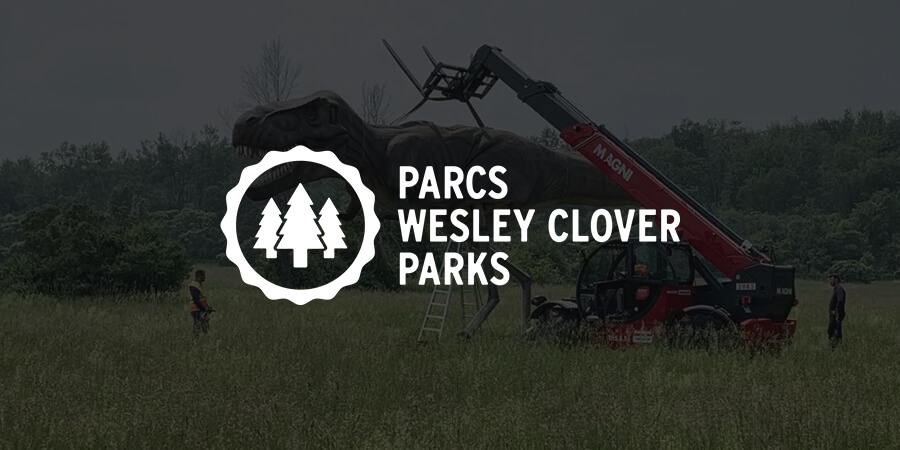 Camping, Dinosaurs, Pumpkins and Horsing Around
August 21, 2023
WESLEY CLOVER PARKS – Community hub for outdoor events and activities wesleycloverparks.com
This summer, the camping season is in full swing at Wesley Clover Parks Campground with much of the season being completely sold out! Our community loves the proximity and convenience, allowing the camping experience for families and groups to enjoy nature just a few minutes from Ottawa.
Dinosaurs in the Park?! Yes, a new edition to the event calendar was well-received by the public. The Lost Kingdoms brought a team of over 60 roaring, snarling, and hissing life-sized dinosaur and Ice Age animatronics to Wesley Clover Parks. These prehistoric additions roamed the Park from June 23 – July 9, offering visitors a fascinating walk-through experience back in time.
The Ian Millar School of Horsemanship is also enjoying a busy summer season with a full calendar of lessons and seven weeks of beginner horseback riding day camps. Premier coaching based on ten-time Olympian and exceptional show jumper, Ian Millar, and his successful coaching system.
Wesley Clover Parks connects you with nature and the great outdoors in the National Capital Greenbelt that encircles the City of Ottawa.
Now in it's ninth season, the Ottawa Equestrian Tournaments has expanded to host nine competitions during the 2023 season, in addition to third party organized competitions. Events feature all three Olympic equestrian disciplines; show jumping, eventing and dressage, and offer a range of levels from local events to 5 Star international competition. The Ottawa Summer Tournaments, hosted at Wesley Clover Parks from July 5 – 16, achieved sold out status, welcoming hundreds of horses, riders, and spectators to the Nation's Capital to enjoy ten days of hunter jumper competition. Major League Show Jumping Ottawa 5 Star and 2 Star level competitions will return to Wesley Clover Parks from August 23 to 27 as part of a 10-stop tour that will bring teams of equestrian athletes to top venues across North America. Featuring a unique jumper-only format and over $800,000 in prize money for team and individual events, this competition will attract some of the highest-ranked show jumping athletes in the world. Don't miss your chance to see world-class show jumping in a beautiful setting.
In the Community
Wesley Clover Parks is one of the major initiatives undertaken by the Wesley Clover Foundation. We are a local, not-for-profit outdoor recreation and learning hub dedicated to promoting health and education in the immediate and extended communities. Wesley Clover Parks is also committed to giving back to our community. Learn more about some of our initiatives.
Adding to the excitement of Major League Show Jumping Ottawa, Spurs & Sparkles presented by RBC is an incredible fundraising soiree taking place on Monday, August 21st in support of the Queensway Carleton Hospital Foundation. The 2023 Spurs & Sparkles program will offer one-of-a-kind entertainment, incredible prizes, delectable food, and show jumping action. Highlighting the evening will be the action-packed three-part "Get Up and Gallop" event. Guests will have the opportunity to take part in the action by bidding on their favourite teams in the Calcutta auction!
The horse show season at Wesley Clover Parks will continue into October, overlapping with another new and exciting event. Making its debut in Ottawa at The Parks from September 29 to October 21, Pumpkins After Dark Ottawa is an award-winning outdoor Halloween event featuring over 6,000 hand-carved pumpkins along with a one-of-a-kind walkthrough experience. For more information, check out our event calendar.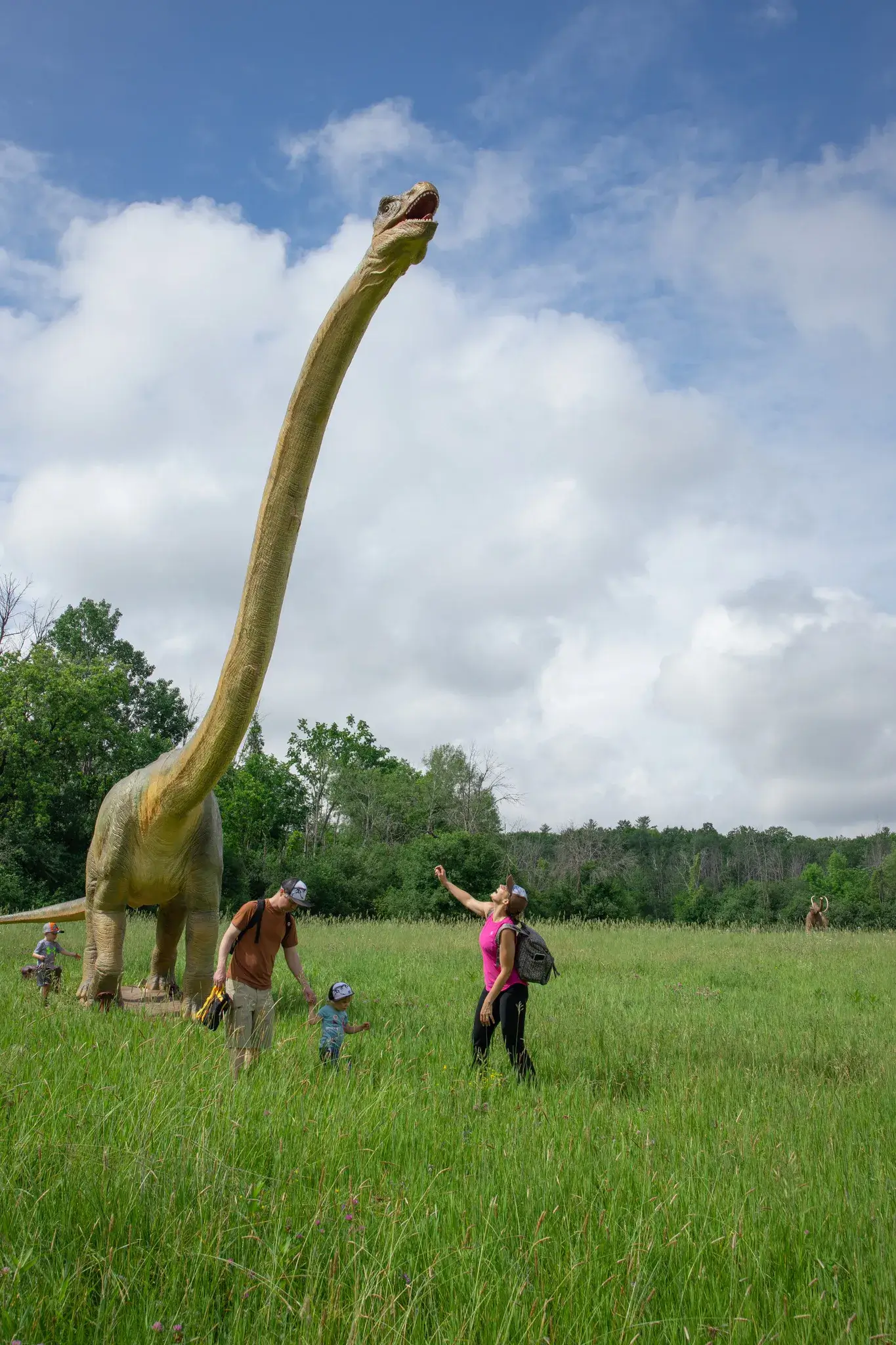 ---