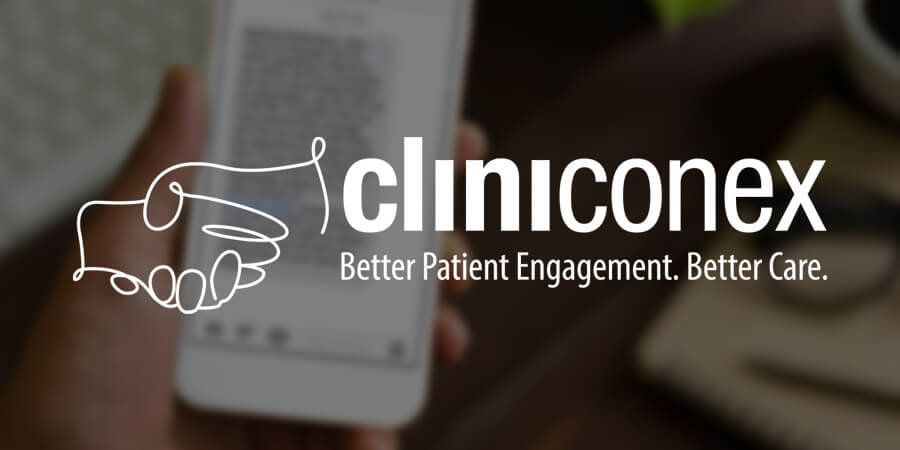 Cliniconex Growth Continuing in 2019
April 26, 2019
Cliniconex is on a mission to improve patient engagement across the healthcare industry. In 2018 the company added more than 1,300 medical professionals and senior care providers to its user community, bringing the total to more than 4,500. Cliniconex SaaS technology now helps trigger more than 550,000 patient engagements each month, reducing patient no-shows, improving patient and resident satisfaction, lowering clinic operating costs and returning valuable time to care providers.
The end of 2018 was a very active period for the development team as they completed work on the first release of a new patient surveying and health promotion module called HQI (Health Quality Improvement). The software plugs into clinic Electronic Medical Record (EMR) systems and generates automated post-appointment surveying to increase patient response rates and yield greater demographic insight.
Pilot customers are very pleased with the results, experiencing higher response rates to surveys that enable them to better comply with regional requirements for increased reporting on patient experiences. For example, "Cliniconex has helped the Manitoulin Central Family Health Team improve response rates for surveys by an estimated 85%," said Lori Oswald, Executive Director. "We are better equipped to measure patient satisfaction on an on-going basis and able to build comprehensive quality improvement plans."
In Canada, Cliniconex distributes its SaaS through the largest EMR vendors — QHR Technologies (Loblaw) and TELUS Health. In 2018, these partners delivered more than $1.6M in SaaS services to clinic operators who continue to be loyal customers, exhibiting a monthly 'churn' or abandon rate of less than 0.5%. And with more sales enablement sessions, customer symposiums and jointmarketing campaigns rolling out in 2019, Cliniconex expects to see greater growth from this channel moving forward.
Last November, the Cliniconex team attended the PointClickCare SUMMIT2018 in Nashville TN, marking the official entry for the company into the U.S. Long Term Care industry. PointClickCare is the largest EHR vendor in North America, and thanks to the SaaS integration that now qualifies Cliniconex as a PointClickCare Marketplace vendor, this event brought together more than 2,000 potential new customers. New features for resident family engagement, such as outbreak notification and care plan reminders, were well received, validating the need for such services.
The team returned from Nashville with close to 200 leads and has since been deploying its software in several of these long term care homes. This market segment is expected to yield much of the growth expected by the company for 2019, with more than 1,600,000 beds set as the deployment target.
We will keep watch as these new sources of growth come together for Cliniconex in 2019. cliniconex.com
---