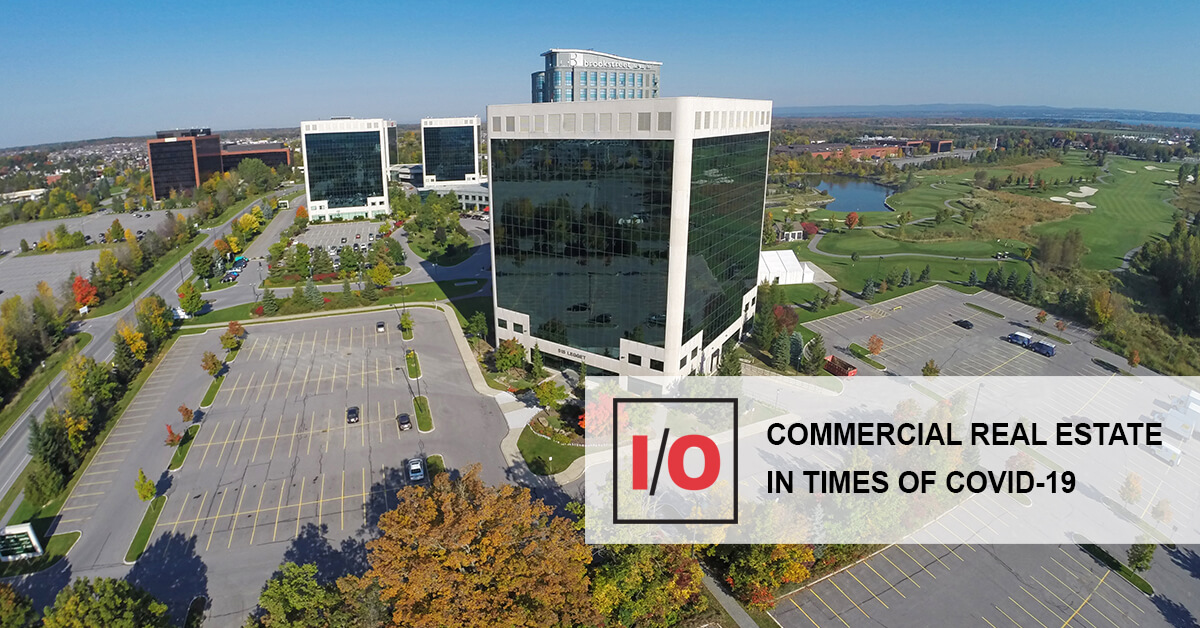 Commercial Real Estate in Times of COVID-19
January 24, 2021
Insights from KRP Properties provide balanced outlook for demand in office space
From business as usual to office closures and work-from-home mandates, the COVID-19 pandemic initiated a sudden shift in how we work and communicate. It has also prompted a large amount of speculation about the future of the corporate office. Some companies will want to shed space because employees will no longer be present, others may want to increase space to accommodate returning staff and to allow for increased distancing going forward. While we all know that industries such as Retail, Hospitality and some Small Business have been hit extremely hard by COVID-19, is that the reality for all office space? To provide a first-hand perspective on this debate, we reached out to Martin Vandewouw, President at Wesley Clover real-estate portfolio company KRP Properties. KRP operates 34 commercial office buildings that provide more than 3.1 million square feet of Class A space to more than 200 tenant companies across two fully-developed business parks in Kanata North. Combined with other development in the area, this real estate represents the largest technology park in Canada and serves as a home to many large global tech companies as well as start-ups.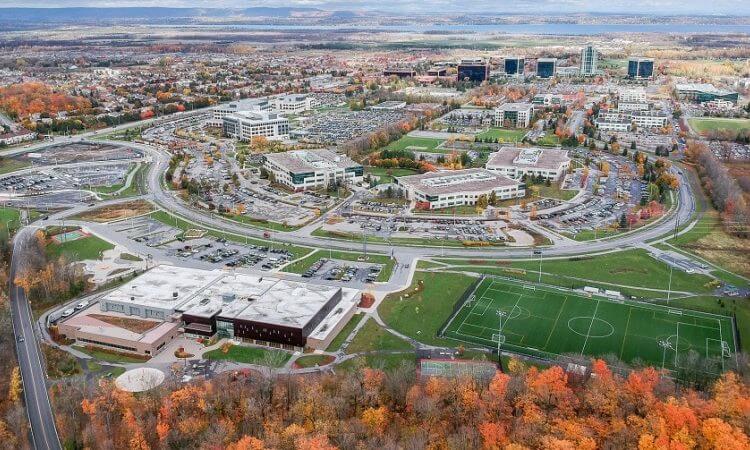 Image Credit: Fan Song via Ottawa Business Journal
What impact is COVID-19 having on the KRP Properties portfolio, now and in the longer term? According to Martin, "Pandemic driven stay-at-home orders are forcing most tenant staff to work remotely, parking lots are near empty, and tenants are looking at all expenses these days, including their office leasing commitments." That is likely a surprise to no one. However, Martin added, "When it comes to office space, we hear regularly from tenants that not all the current changes can be sustained indefinitely. It really depends on the nature of the business and other factors. Many companies have realized, remote work can be effective, but it does not replace human interaction. In-person collaboration is essential to shape and maintain a dynamic corporate culture, to mentor employees and to drive innovation and growth. For these firms, office space will always be necessary. Overall, what we are seeing now due to COVID-19 is a trend toward caution and shorter-term leases – more along the lines of two-year terms instead of traditional five-year agreements – until things begin to stabilize. Some companies have realized they will need less space, but others will need more, and it may surprise some that new tenants are joining the Park with increased frequency. And we are happy to work with companies in this regard, knowing well that this gives them the necessary flexibility and caution to ride out this fundamental shift in work and workplace policies. Hybrid and flexible work ways are here to stay, and we have to adapt to that."
The Kanata North Business Association (KNBA) has recognized the need for increased support for its 543 member companies, many of which are tenants of KRP Properties. As such, they are launching a new initiative this summer called Hub350, which will strengthen the corporate 'ecosystem' in the area through a range of focused, accessible meeting facilities, business services and support contacts. KRP Properties is serving as the landlord, advisor, project manager and construction team to bring this new space to life.
"Hub350 will be a gateway to growth, to finance, to talent, to success", said Jamie Petten, KNBA President and Executive Director. "Through our numerous Special Economic District consultations with the City of Ottawa and stakeholders in the technology park in 2020, the message from members was clear, on the other side of the pandemic our technology community were still eager to establish a common gathering place, a mixed-use town hall to innovate, create and collaborate. This new space will promote growth on a global scale by bringing together industry, academia and finance professionals in Kanata North to further support member companies, while showcasing the technology park as Canada's destination to live, work, play and learn."
Jamie adds: "We are fortunate, Kanata North is home to some incredible technology companies, many of which have experienced unprecedented growth over the past 12 months. Furthermore, the business park is home to leading 5G innovations that are on the cusp of being launched. As the 5G rollout accelerates around the world, we expect to see increased demand for talent, resources and prime office space here in Canada's Largest Technology Park."
"We have the opportunity to reshape what offices will look like", said Martin. "People are social beings and most yearn to return to a safe place to work and network. Increased space and opportunities to learn and collaborate are key. Hub350 is an exciting first step in this new direction."
Martin does not want to predict as the next two years or so will be challenging, but he does believe there will be a trend toward the "un-densification" of offices. COVID-19 health and safety protocols and physical distancing norms are driving a need for increased square footage per employee, which in turn will drive a demand for increased office space in many cases. Time will tell for sure…
To learn more about KRP Properties, visit krpproperties.com.
Wesley Clover invests in a range of technology companies, and they bring impressive innovation to markets and clients around the globe. I/O is our way of sharing some of the best insights. I trust you will enjoy them.

Terry Matthews, Chairman
---