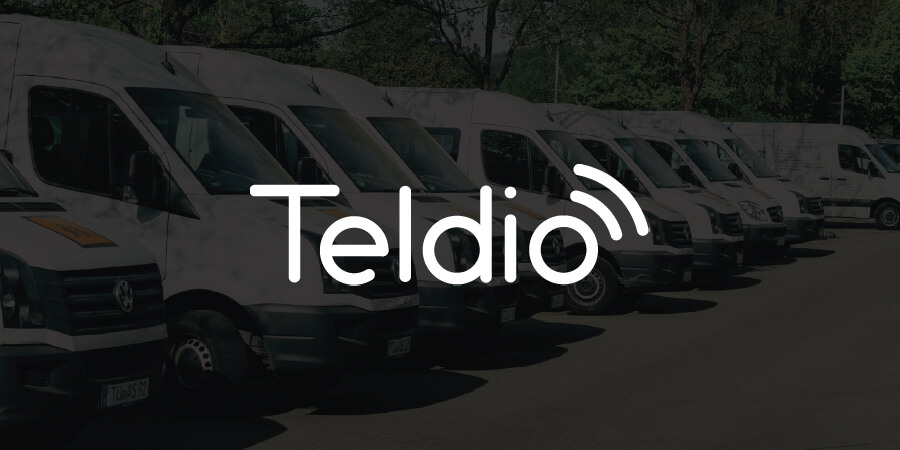 Demand Grows for Teldio Solutions
August 21, 2023
TELDIO — Solutions enabling operational efficiency, improved customer service and enhanced safety – teldio.com
The importance of location tracking and fleet management continues to grow rapidly, driven by the increasing pressure to achieve cost reductions, operational efficiencies, improved customer service levels, and enhanced safety.
Location tracking and fleet management allow organizations to monitor their vehicles' movements, track routes, optimize schedules, and ensure efficient operations. These capabilities are also valuable for monitoring and securing costly assets, such as tracking high-value shipments during transportation, tracking equipment and machinery on construction sites or industrial facilities, and locating stolen or lost items.
With a suite of powerful, mature products — Teldio Edge Gateway and Teldio TruFleet — Teldio is well-positioned to capitalize on the growing demand for location tracking and fleet management solutions, not to mention the ability to automate logistics and operations to streamline and optimize processes.
Deployed worldwide to over 130 customers, including SpaceX, Tesla, Kennedy Space Center, University of Arizona, Niagara Power, and Procter and Gamble, Teldio TruFleet is an effective solution, which tracks, monitors, and manages people, vehicles, and assets, including Motorola Solutions two-way radios, in real-time both indoors and outdoors. Using a rich and intuitive web-based interface, Teldio TruFleet can be accessed anytime via desktop, tablet, or mobile device to improve communications, enhance productivity, and increase safety.
Teldio is seeing high demand from customers such as educational facilities, who want to allow staff and parents to know the whereabouts of students by tracking school buses and campus vehicles. Teldio can provide live speeding alerts, mileage information, route replays, door open/ close events, and more to provide users with peace of mind. Equally important is the ability to monitor employees who work alone and track the whereabouts of security personnel to ensure employee and building safety.
The Teldio Edge Gateway (TEG) solution integrates into existing infrastructure, applications, and devices to automatically dispatch alerts, business-critical alarms, and personal safety notifications to radios, phones, and other devices. With 40+ modules, TEG is compatible with a wide range of devices and applications, allowing for seamless communication and data transfer. Again, offering enhanced safety to assets and employees.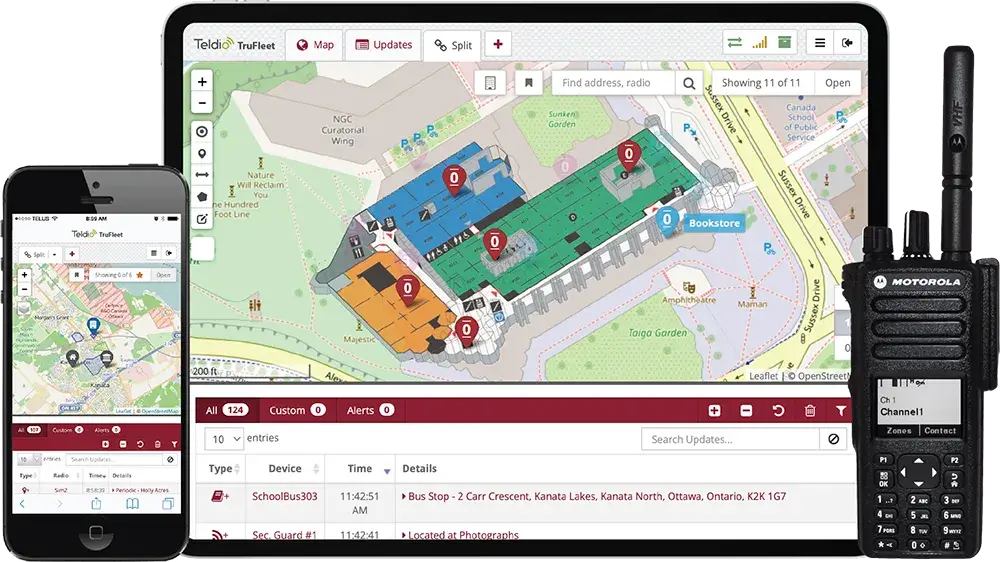 ---