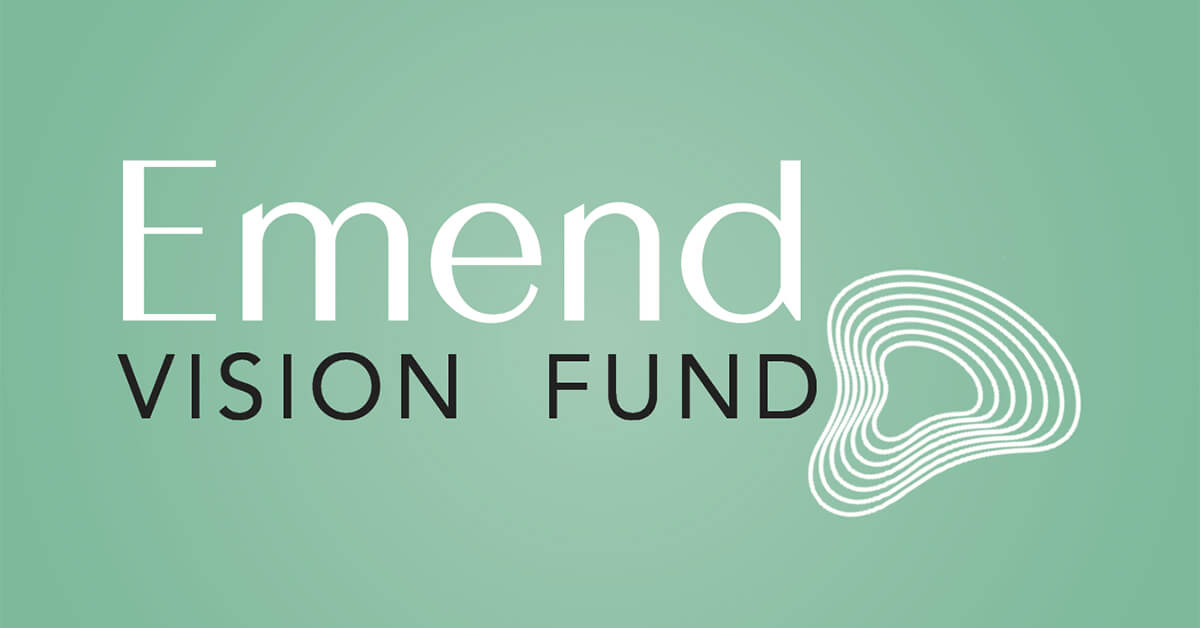 Emend Vision Fund I
March 20, 2023
Why now?
Major industries are under immense pressure to reduce their environmental impact. From agriculture to energy, transportation to construction, businesses across all sectors must adapt to the changing climate to stay viable. Doing so is also fiscally responsible. That's why we created the Emend Vision Fund. Emend is an early stage venture fund that invests in companies with sustainable business practices and solutions that reduce carbon footprints, offer measurable and scalable GHG emissions and are globally competitive. The shift in industrial transformation is the largest venture opportunity of our generation. Our mission is to help heal the planet by investing in companies that tackle serious challenges and that will generate strong investment returns. The Emend team has a ten year track record of working together, earning top quartile fund results and building companies that are valued in excess of $1B.
Until recently, many large industrial players addressed their climate issues with 'off the side of the desk' actions. Menial marketing actions did not truly affect main business lines. Not surprisingly, shareholders, consumers, voters and activists demanded more accountability. In some cases, real competitive pressure from a new player served the emerging demand, ie: Tesla. The Emend Vision Fund sees an opportunity in global shifting demand and upheaval in existing markets. Increased regulation in many industries and substantial changes in consumer sentiment will cause considerable disruption to suppliers, creating opportunities for new technology and smaller companies that think and act differently. The early leaders in this shift will substantially impact large industries.
McKinsey estimates that major industries' transition to cleaner energy will cost trillion dollars over the next 20 years. (Accelerating toward net zero: The green business building opportunity, McKinsey, June 2022). Estimates for Agriculture, construction materials, water treatment and all the other huge industries are comparable. It is the most significant opportunity in our lifetime for early-stage companies and the venture investors who support them. Industrial transformation is coming, and the risk capital should be ready.
Large industrial companies are now responding with serious effort for many reasons. Whether competitive pressures or demands from customers, shareholders or voters, they're being held accountable for their actions. That accountability has come in the form of ESG scoring.
ESG scoring, an acronym for Environmental, Social and Governance, is shorthand for tracking your impact in a few pillars that affect the world outside financial results. Although promoting a triple bottom line in an organization has been around for a while, serious industrial companies haven't generally adopted it. If it was, it didn't make a real impact on how most companies behaved. Now, ESG scoring is a single bottom-line issue. There are now concrete and substantial financial risks if businesses don't do it. Activist shareholders are getting on the board of directors and demanding accountability. Regulations are tightening on the worst polluters.
Why Us?
Much of The Emend Vision Fund's team was bred at Alacrity Canada. By leveraging Alacrity Canada's expertise in supporting cleantech initiatives and their unique skills in developing young engineering teams into successful companies, we expect our portfolio to attract follow-on investment from top-tier venture capital firms and corporate/institutional investors and achieve successful outcomes.
The Emend Vision Fund will invest in high-potential early-stage companies with substantial environmental and sustainability impacts. The fund will focus on emerging opportunities in Industrial Transformation, Big Data & Critical Infrastructure, and Clean Water & Food Security. We have chosen Focus Areas that address environmental and sustainability challenges with critical factors to successful early-stage companies. Our approach is to drive sales in the portfolio, support their effort for ESG reporting and reduce other execution risks.
It is time to invest in the future of the planet.
We understand it's cumbersome for pre-existing big industry companies to pivot quickly. Yet, at this time, it's crucial for their survival. Our portfolio will offer solutions that can be injected into the main line of these businesses without disrupting their infrastructure. We believe it possible to utilize what exists, ensuring big industry doesn't get the rug pulled out from beneath them (which would result in a cataclysmic financial downturn) while maintaining the safety of our food and water supplies. In short, we aim to plug the leaks by investing in cleantech solutions that heal the planet so the big ships don't sink.
Decisions made in the next investment cycle will support the development of new industry leaders who will tackle the most significant issues plaguing our planet. Please join us in making those right decisions.
We are currently fundraising toward a first close of $40M with a target fund size of $70M. If you are interested in investing with us or know a company that fits our focus areas please don't hesitate to connect with us.
For more information about Emend Vision Fund:
Richard Egli – General Partner
Legal  Disclaimer
This article does not contain all the information that a prospective investor may desire in considering an investment in the Fund and is qualified in its entirety by reference to the more detailed information that is or will be contained in the Private Placement Memorandum (as supplemented from time to time) relating to the Fund and the amended and restated agreement of exempted limited partnership of the Fund and the related investment and advisory and subscription agreements.
---