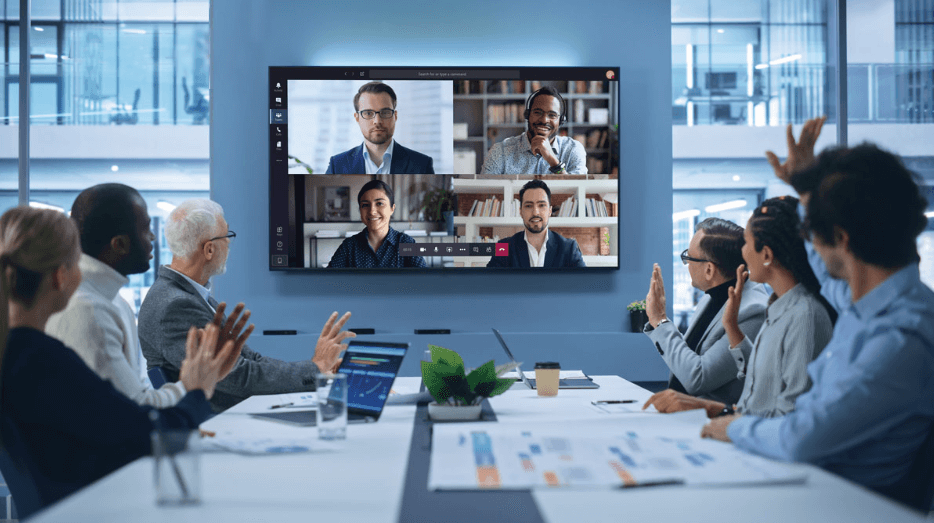 Harnessing the Power of Hybrid Work Solutions with Martello Performance Monitoring
May 10, 2023
MARTELLO — SaaS for Enterprise Digital Experience Monitoring (DEM)
martellotech.com
As businesses around the world embrace hybrid work, Martello solutions are empowering IT teams in this new modern workplace. While hybrid work has benefits for businesses including employee satisfaction and retention, it can be challenging for IT teams to support. Martello's software addresses this challenge, providing performance monitoring of Microsoft Teams and Mitel systems.
Microsoft Teams Meeting Room Monitoring in Vantage DX
As employees return to the office, hybrid meetings are increasingly common and more than 60% of the Fortune 500 have chosen Microsoft Teams Rooms (MTRs) for more inclusive meeting experiences that put in-room and remote attendees on an equal footing.
Managing MTRs for optimal performance is challenging for IT teams. Thousands of high-quality audio and video devices and the network infrastructure they operate on must perform optimally for MTR meetings to run smoothly, and IT teams can spend hours trying to find the root cause when there is a problem.
The recent release of Vantage DX 3.10 includes new MTR performance monitoring and analytics capabilities. According to Fortune 500 insurance company Unum:
"Vantage DX has made it significantly easier for us to monitor all of our Teams Rooms. Instead of having to use five different tools to monitor different aspects of the rooms we now have a  'single pane of glass' to monitor them. The ability to correlate issues and root causes from a single platform showing us device and peripheral health, Room call quality, Teams service health from Microsoft, and license status all in one location is huge. The icing on the cake is that Vantage DX can generate alerting — no more blowing up your inbox with alerts coming from multiple different sources."
Mitel Performance Analytics now includes Softphone Monitoring
Mitel Performance Analytics (MPA) is a fault and performance management solution developed by Martello for Mitel that proactively monitors unified communications networks, providing deep analytics on overall performance and voice quality (VQ). Many employees have come to rely on a softphone in today's hybrid work model, a software application that runs on a computer and functions as a phone to give further flexibility. The latest release of MPA extends its VQ monitoring capabilities to include softphone, making it easier than ever for IT teams and Mitel Partners to support the hybrid workforce.
Find out more about Martello's performance monitoring solutions forMicrosoft Teams and Mitel at martellotech.com
---