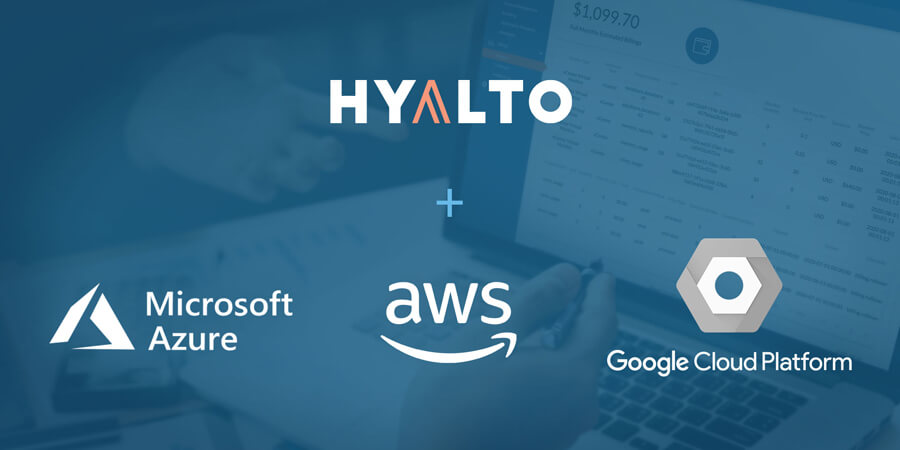 HyAlto is Completing the "Big-Three" Multi-Cloud Support Challenge
December 3, 2021
The pandemic has changed how organizations everywhere operate. Remote working in tandem with the unending drive to improve operational efficiencies has increased the demands for advanced automation. This includes greater adoption of cloud computing infrastructure and applications.
"The economic, organizational and societal impact of the pandemic will continue to serve as a catalyst for digital innovation and adoption of cloud services", states Henrique Cecci, senior research director at Gartner. According to Grandview Research, the global market for managed cloud services is expected to reach USD$82.51 billion by 2025. And as was explained in the previous issue of Q, for reasons of flexibility, control, price competition and more, customer appetite is shifting from a single-vendor cloud infrastructure to a multi-cloud environment in most private, public and hybrid deployments.
Portfolio company HyAlto is living this evolution first-hand. The Managed Service Providers (MSPs) and Cloud Service Providers (CSPs) the company sells their solution to are scrambling to meet these demands from their customers, and they require a management and monetization platform that performs reliably and effectively across all cloud environments.
In response, HyAlto is extending the private cloud support capability of their platform to include each of the major public cloud providers — Microsoft Azure, Amazon Web Services (AWS) and Google Cloud Platform (GCP). Work began this Quarter and is expected to be complete by Q1 of 2022.
The enhancement will enable HyAlto and its clients to address a combined public cloud market that Gartner predicts will grow massively over the next few years. They expect growth of 21.7% just this year (2021) and a total market value of USD$482B in 2022. By 2026, they expect public cloud to account for more than 45% of all enterprise IT spending — an increase from only 17% in 2021.
When MSPs/CSPs help their small and midsize business customers navigate this new multi-cloud environment, they are expected to ensure all aspects of the cloud services are being well managed. For example, all data is secure and backed up, full disaster recovery processes are in place, and all cloud expenses are not only identified/itemized, but also under constant control. These are not trivial expectations, and to operate with confidence and efficiency, MSPs need to have 360-degree visibility of every customer's cloud services, 365 days per year. Traditionally manual, end-of-month roll-ups for invoicing are no longer good enough.
HyAlto offers a unified management platform for full, real-time visibility and tracking of all aspects of cloud deployment and use. It ensures all MSP/CSP quoting and billing processes are current, accurate and verifiable. HyAlto is committed to becoming the universal, infrastructure-agnostic monetization partner for service providers everywhere, helping them adapt to a multi-cloud world with reduced costs and complexities. The third leg on the stool is just around the corner … hyalto.com
---