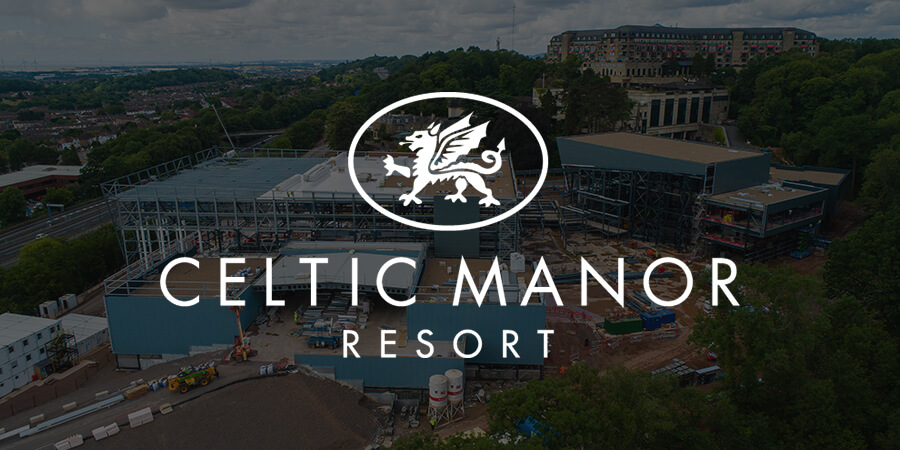 ICC Wales Continues to Achieve Milestones
October 25, 2018
The Celtic Manor Resort continued to operate near capacity over the latest Quarter, and guests witnessed some milestones in the construction of the new International Convention Centre Wales (ICC Wales) located there. The exterior of the facility is nearly complete, looming large over the M4 motorway, and there are now less than 12 months to go until the venue opens in July 2019.
In anticipation, the team announced one of the biggest event contracts to date with the news that the UK Space Conference 2019 will be staged at the Centre. With more than 1,200 delegates and around 180 speakers expected, the UK Space Conference is considered the most influential event for the national space community, bringing together government, industry and academia. The biennial conference has been held previously in Glasgow, Liverpool, Manchester and Warwick with speakers at the last event in 2017 including British astronaut Tim Peake.
Welcoming the announcement, ICC Wales Chief Executive Ian Edwards said: "This is a large vote of confidence in the development of ICC Wales and we are delighted to be chosen as the host venue for such a prestigious event. It is a terrific achievement for the team, and is exactly the type of event we envisaged hosting when we initiated bold plans to build ICC Wales. We look forward to securing more conferences of this scale, and bringing the considerable benefits to the local economy."
Before the UK Space Conference was secured, the venue surpassed the milestone of £1 million in contracted revenue. Events that have already been confirmed come from across the Association, Corporate and Exhibition sectors and include the Association of Corporate Treasurers Annual Conference and the Alzheimer's Research UK Conference. The £1m figure reflects facility and meeting room revenue only. All told, the events currently contracted are expected to generate nearly £10m in economic activity for South Wales.
With almost all the steelwork erected and, as stated, the exterior almost complete, the busiest period of construction at the site is now beginning, with interior contractors moving in and up to 250 workers descending on the site. When completed next year, the £83.7m, 5000-delegate joint venture between the Celtic Manor and the Welsh Government will feature a 4,000-square meter pillar-free main hall, which will make it the largest pillar-free ballroom in Europe. A 1,500-seat auditorium, 12 flexible meeting rooms, a double-height glass atrium and a 2,500-square meter outdoor plaza will also be featured.
celtic-manor.com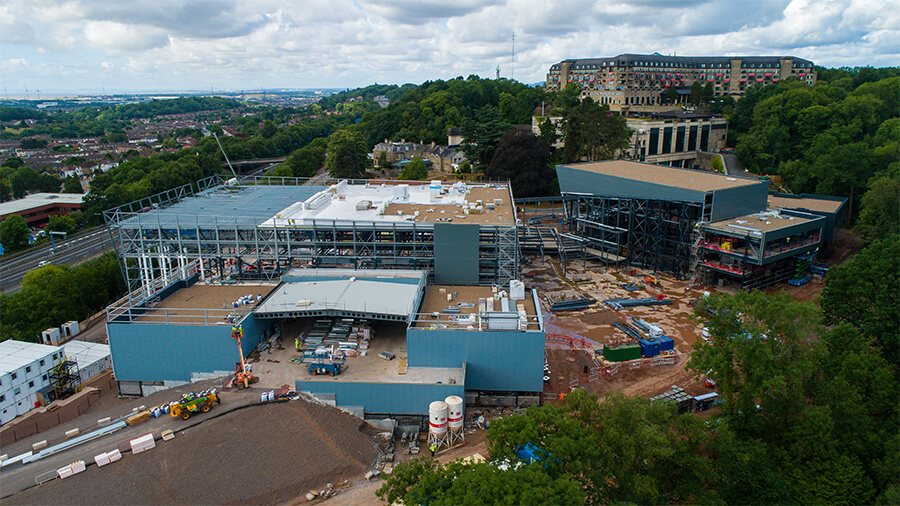 ---