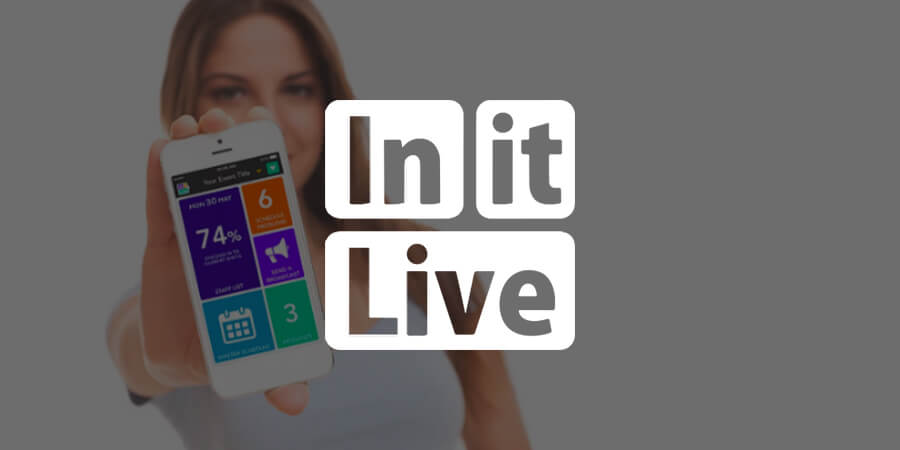 InitLive Helps the Band Play On
November 11, 2019
The annual Academy of Country Music Awards (ACMA) took place at the MGM Grand in Las Vegas earlier this year. It is one of the largest annual awards shows in the world, staging a full weekend of events to acknowledge the best industry performers of the year and also to help raise funds for worthy causes. The success of the event this year fell in large part on the shoulders of an events management team of 20 staff and more than 500 volunteers.
"Every year our event is more dependent on volunteers. The program has grown to have a great reputation in our organization", said Sheri Piecuch Vyfvinkel, ACMA Volunteer Manager. "InitLive has a lot to do with that."
The ACMA team has been a satisfied cus­tomer of portfolio company InitLive since 2016. The software provides the team with custom registration forms that give a great first-impression to new volunteers and make it easy for staff to vet volunteers and assign them to positions where they will perform the best. "A volunteer manager must under­stand all aspects of the event to ensure people are put in roles where they will be successful and represent the brand the way we need," said Sheri. "A simple thing that took a couple of hours before takes me five min­utes now with InitLive."
ACMA volunteers now have the information they need for their shifts right at hand, on their smartphones, resulting in fewer ques­tions, misunderstandings and no-shows for management to handle. Prior to InitLive, Sheri and team were on the phone con­stantly, texting volunteers, responding to questions or concerns, and adjusting staffing to deal with absentees. Clear communica­tions were often difficult for all involved. "Now almost everyone shows up knowing exactly what they're going to do," said Sheri. Team leads posted in various locations used the InitLive mobile app to check schedules regularly, monitoring who should be start­ing or finishing a shift, and checking-in new volunteers on the spot. Not a single volun­teer goes unaccounted for.
It is typical for logistics and requirements at events to fluctuate, and volunteer managers have to respond to such changes quickly — sometimes with little notice. And the ACMA has multiple events and activities taking place at any given time, so these challenges are compounded. "It's like a puzzle where the pieces keep moving," says Sheri. She believes the keys to success are a team of volunteers with the right skills and attitude, and a tool that provides the ability to communicate information in real-time so everyone knows what's expected of them especially when things change. With InitLive, the team made modifications to schedules on the fly, man­aged all conflicts and gaps, and identified issues proactively, before they impacted the event.
Because volunteers can get questions from everyone — fans, guests, artists — organizers also included as much show information as possible in the InitLive mobile app. "It takes me literally just minutes," Sheri commented. And it all contributed to another outstanding weekend event this year. Final stats showed more than 520 staff and volunteers in action, covering 415 different shifts and totalling more than 2000 hours of hard work. As noted, there was not a single volunteer no-show. According to management estimates, there was a dramatic increase in overall team productivity and communications, and roughly 50% less administrative work. And this reduction in operating costs translated into more money being routed directly to the charitable cause.
That is a tangible customer benefit, and the team at InitLive could not be more pleased … initlive.com
---