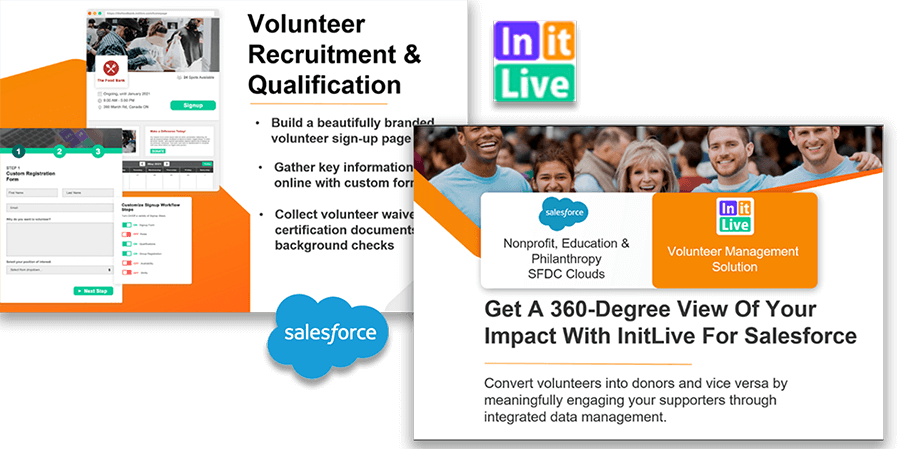 InitLive Launches a Promising New Partnership
August 13, 2021
Portfolio company InitLive was pleased to announce this Quarter that they secured a significant new partnership. Salesforce.org recognized the company as an Independent Software Vendor (ISV) partner, and launched the InitLive staff and volunteer management SaaS on the influential Salesforce AppExchange global marketplace.
This recognition is the result of a set of integration work the InitLive team completed to link their application tightly into that of Salesforce, allowing all the data points required to measure and maximize the effectiveness of the event programs run by an organization to be managed through their Salesforce software. This integration combines key tools that will help organizations build more meaningful, longer term engagements with their volunteers, donors and supporters.
In the non-profit world, there is a direct and important linkage between volunteers and donors, many of whom do both. It has been shown that volunteers donate more time, money or services than those donors who do not volunteer. This means there is added value in a management system that is able to leverage the volunteer and the donor databases together. More targeted, meaningful campaigns can be structured to attract more of both audiences, and the right metrics and results can be tracked to optimize these campaigns on an ongoing basis.
As a new Salesforce.org ISV partner, InitLive was able to participate in the Unite Partner Summit 2021 this Quarter, which included Demo Jam, a fun, fast-paced three-minute demo battle between different ISVs. The company had a special guest volunteer, Mr. Steve Muppet, demonstrate the volunteer sign-up process. And Mr. Muppet did such a terrific job of representing the product and the company that, when all was said and done, InitLive was declared the winner of the competition! Not bad for a new recruit.
InitLive now looks to build on this promising development and draw many more benefits from the channel partnership with Salesforce. initlive.com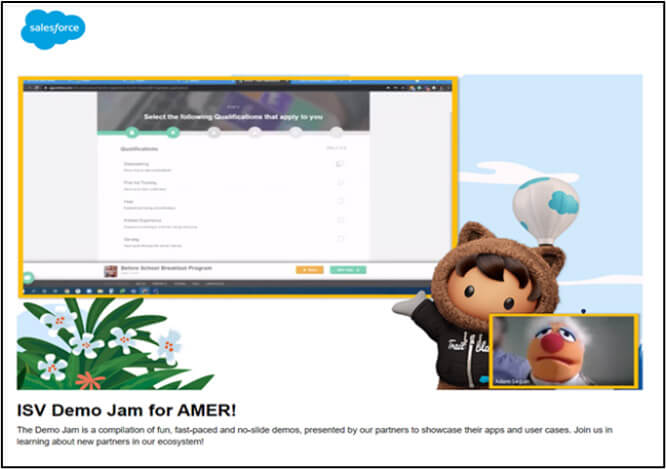 Mr. Steve Muppet demonstrates the volunteer sign-up process</small?
---