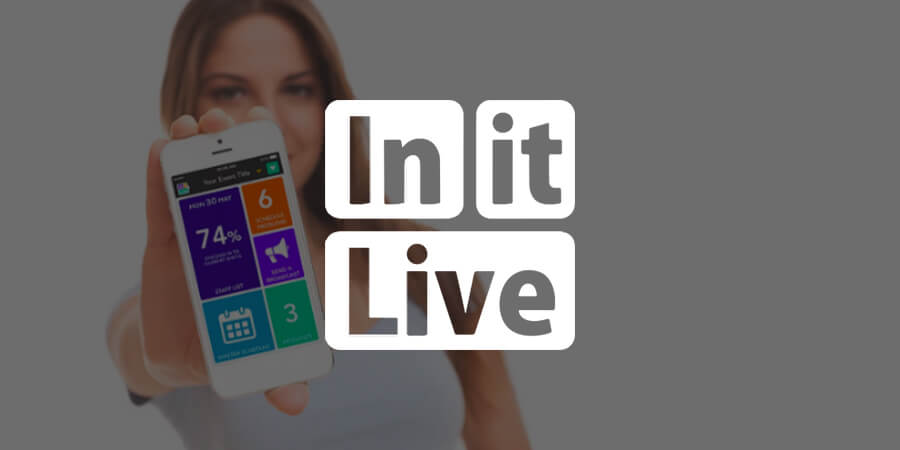 InitLive Moving Up-market to Target Larger Customers
April 26, 2019
2018 was a pivotal year for InitLive, makers of a SaaS platform and mobile device app for managing business, community and other events as well as the staff and volunteers required to organize and deliver those events successfully. The year marked the start for the company of a "Bridge to Enterprise" strategy that would transition the product, marketing and business development focus for the firm on to larger new customers. Customers that include single Event Producers who require more than 500 volunteers per internal or third-party event, and Multi-Event producers who organize five or more events annually and manage more than 2000 volunteers in total across those events. InitLive is completing this transition as the first Quarter of 2019 comes to a close.
Supporting the strategy, in a study done recently by Capterra, a popular Web service that helps businesses find software solutions, 43% of respondents suggested that staff/volunteer management was a top-5 reason to buy event management technology. The data reaffirmed that event staff will make or break the success of a given event, and therefore management of these key resources is paramount to that success. It also showed that medium- to large-sized event producers represent more than 40% of the overall market, and a majority expect to spend more to acquire the tools and technologies they need to operate most effectively.
InitLive is moving aggressively to address these needs and increase their own average value per customer accordingly. This change is not without challenge, of course. For example, larger customers have more complex workforce management needs, more extensive database and reporting needs, and greater feature capacity requirements. They also expect an 'enterprise' approach to pricing and support. InitLive has now implemented software and operational changes to meet these needs, including a new licensing model with more scalable monthly fees based on event quantity and sizes. Returns on these investments are validating the strategic change already, with the Average Revenue per Account for 2018 coming in at nearly double what it was the previous year.
The company continues to innovate faster than ever, and they must, as not surprisingly they are encountering new competitors in this up-market segment. But the team remains confident in their abilities to compete and win, knowing their mobile-first, event-day features are distinct differentiators. An increasing number of new customers are proving this to be true. We will watch as this community continues to grow. initlive.com
---