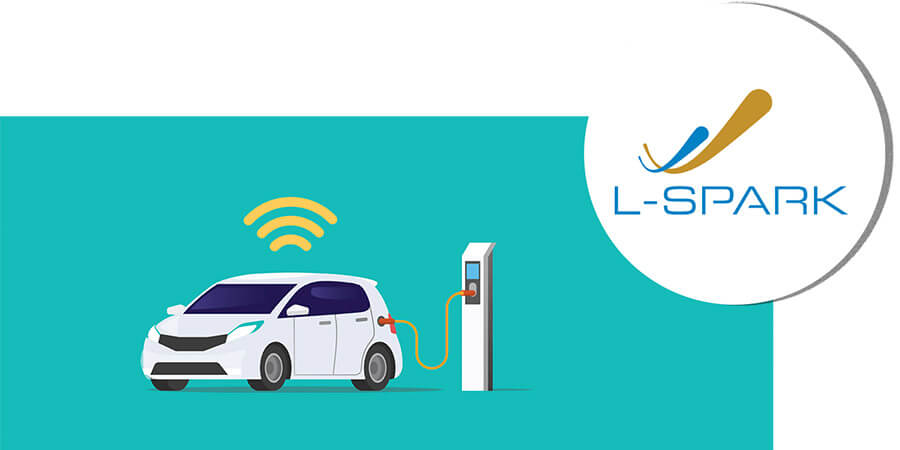 L-SPARK Pushes Ahead On Parallel Programs
April 5, 2021
Looking back on the final quarter of 2020, it is not hard to see how much changed over the year. But despite the turmoil, technology company accelerator L-SPARK achieved a number of key successes. These included the launch of new Accelerator Programs, the establishment of new partnerships, the graduation of several companies and more. Much of that success can be attributed to the resilience of the technology and investment communities, as well as the continued drive of the L-SPARK founders, team and alumni.
Heading into 2021, the team was busy preparing for the Demo Day of the Blackberry/ L-SPARK Connected Autonomous Vehicle (CAV) Accelerator, and for the Showcase of the Compass North Female-Founder Technology Accelerator. The goal of these two events was to give the founders of each cohort company the opportunity to highlight all they had to offer as they wound their way through the programs.
These events were held virtually given COVID-19, using a digital event platform that features virtual exhibitor booths and digital networking functions for guests. The results of this first-time approach were positive, and the team plans to use the software for future events as well.
The Quarter also saw the kick-off of the first cohort of the TELUS/L-SPARK MedTech Accelerator. This program focuses on young companies which want to develop connected medical devices and services using emerging global standards for secure IoT. This is a follow-on program from the Secure IoT Accelerator held in 2019.
The companies in the new Accelerator have achieved much over the first few months, and they are listed here:
The L-SPARK team also selected five new companies to form the seventh(!) SaaS Accelerator cohort, and that program is now underway as well. The five companies have shown that even a global pandemic is no match for the ambition of an entrepreneur:
And last but certainly not least, the team is hard at work on plans for SaaS Showcase 2021. Details will be available soon, including a new and improved event experience for the graduating founders and guests from across the SaaS community. Certainly there is no moss growing on the L-SPARK stone … l-spark.com
---