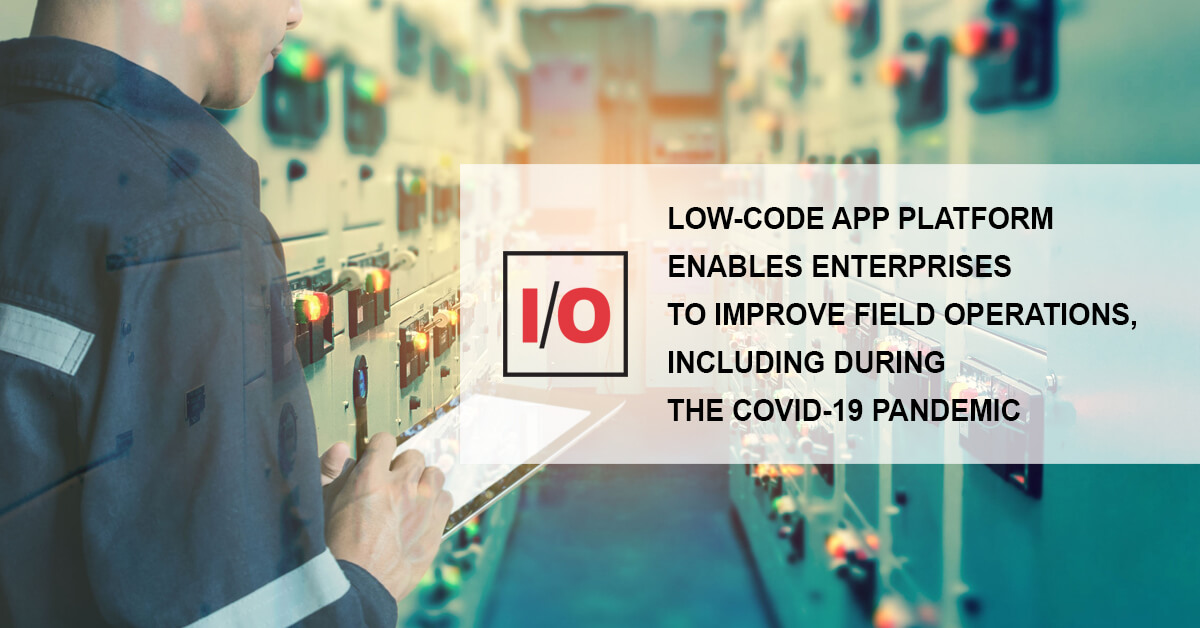 Low-Code App Platform Enables Enterprises to Improve Field Operations, Including During the COVID-19 Pandemic
May 4, 2020
ProntoForms enables businesses to build and deploy custom apps rapidly to ensure assets are maintained safely and efficiently, even under challenging circumstances
In recent decades, scientists have made significant strides in forecasting natural hazards, predicting risks, and preparing for and managing emergencies. When faced with such high-impact events, the speed of response is crucial to save lives and reduce disruptive impacts.
The COVID-19 pandemic is such an event, representing a major threat to many organizations. How can businesses ensure the safety of their workforce while continuing to provide necessary products and services? Portfolio company ProntoForms (TSXV: PFM), a global leader in field-focused low-code application platforms, enables enterprises to provide technicians with custom, contextual apps in hours as opposed to days or weeks, maintaining or evolving field processes with the speed required in pandemic and disaster response situations.
Over the last five years, the ProntoForms platform has been used by Fortune 500 companies in diverse industries worldwide to ensure critical assets remained fully functional on a daily basis as well as during emergencies. For example, during one of largest wildfires the state of California has ever experienced, ProntoForms software assisted a utility company in equipping more than 2,500 technicians with custom apps in days. In response to a hurricane, hundreds of oil and gas contract technicians were taking advantage of custom new field apps in just two days.
As an enterprise-grade app platform, ProntoForms is designed specifically for use by large numbers of front-line workers with varying levels of experience. The solution makes real-time data collection quick, easy, and automated, giving users the confidence that they are completing even complex tasks reliably and thoroughly. Completing their work on their existing mobile devices not only keeps costs low but also increases productivity. Data can be captured, and forms can be completed without on-site connectivity, being stored on the local device automatically and then submitted once a network link is re-established. Recognizing the importance of compliance, the ProntoForms solution allows enterprises to embed detailed regulation guidelines into their field processes to ensure technicians collect and share sensitive data securely.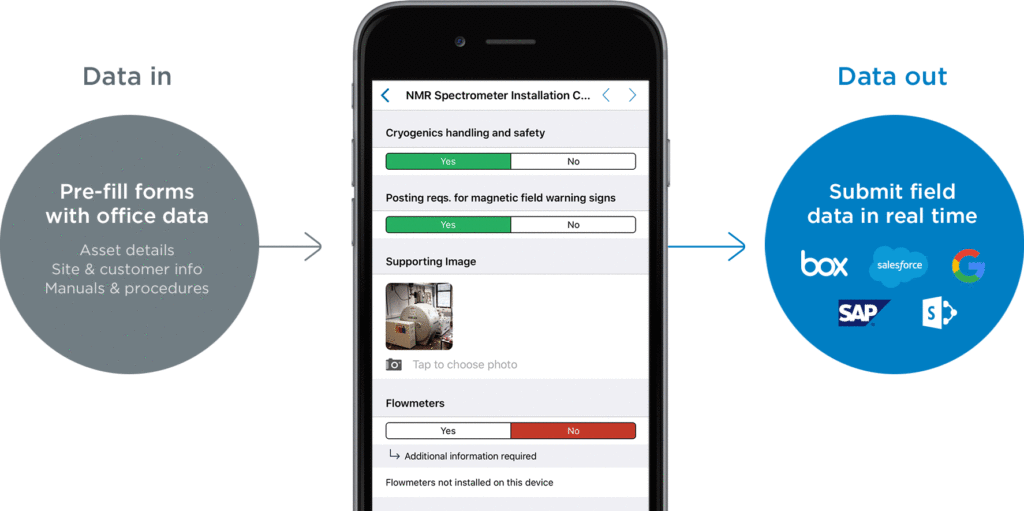 In recent weeks, key global enterprises from diverse industries, including heavy manufacturing, utilities, oil and gas, medical device manufacturing and food processing have deployed ProntoForms software to improve their COVID-19 responses. As demand for hand sanitizer surged, for example, Purell (brand owned by GoJo Industries) used ProntoForms to ensure consistency across its many field services operations, resulting in faster onboarding of new team members as the company scales its field force to meet the elevated demand. Other new applications deployed by clients recently include:
Detailed instruction apps for new medical equipment deployments
New contextual safety protocols embedded into workflows for heavy equipment technicians
Symptom tracking and self-reporting apps for energy resource field service technicians
Symptom tracking and workflow compliance apps for food packaging and distribution employees
The COVID-19 crisis is a global example of an event that profoundly changes the way organizations operate and do business. Empowering teams with the tools needed to respond to such crises helps ensure the enterprise is prepared to operate safer and more efficiently now and in the future.
Visit the ProntoForms website for more details.
Wesley Clover invests in a range of technology companies, and they bring impressive innovation to markets and clients around the globe. I/O is our way of sharing some of the best insights. I trust you will enjoy them.

Terry Matthews, Chairman
---