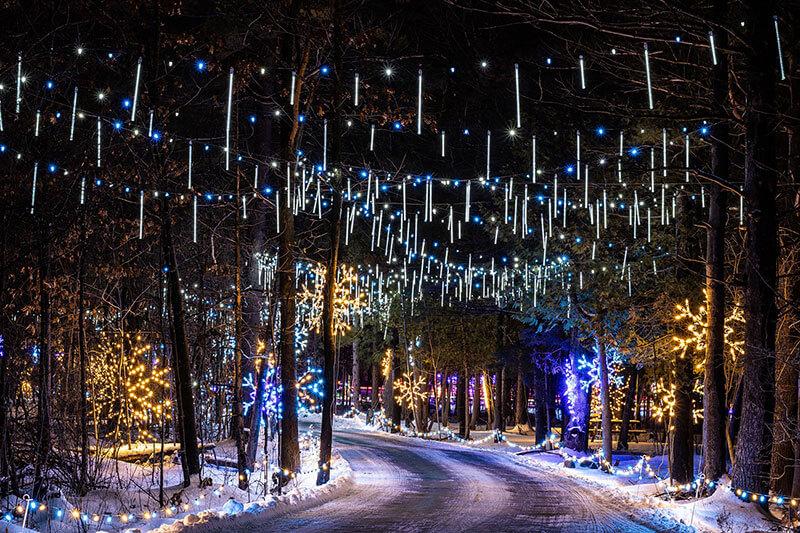 Magic of Lights at Wesley Clover Parks Supports CHEO
May 10, 2023
WESLEY CLOVER PARKS – Community Hub for Outdoor Events and Activities
wesleycloverparks.com
This year's Magic of Lights Ottawa delivered holiday cheer for the seventh season with the return of the dazzling annual drive-through light show supporting children, youth, and families at CHEO! The two-kilometer route illuminated by over one million lights transformed the Wesley Clover Parks Campground into a winter wonderland from mid November 2022 through to early January 2023.
New this season, Magic of Lights Ottawa featured the Mark Motors Group "Holiday Pit Stop" where guests were invited to park, explore interactive light displays, and enjoy a uniquely Ottawa dessert, a Beavertail, before moving on to the Magic of Lights route. After a successful first year, visitors can expect a bigger and brighter Pit Stop next season!
Giving back to the community is at the core of the Wesley Clover Parks guiding principle, and it has been an honour to witness the good that is being done with the funds raised at Magic of Lights. Since first coming to Ottawa, Magic of Lights has donated more than $225,000 to local charities.
The Wesley Clover Parks team looks forward to welcoming guests back for the 2023/2024 season and continuing the partnership with the CHEO Foundation to support work being done by CHEO doctors, nurses, healthcare staff and researchers on the front lines of pediatric care.
---