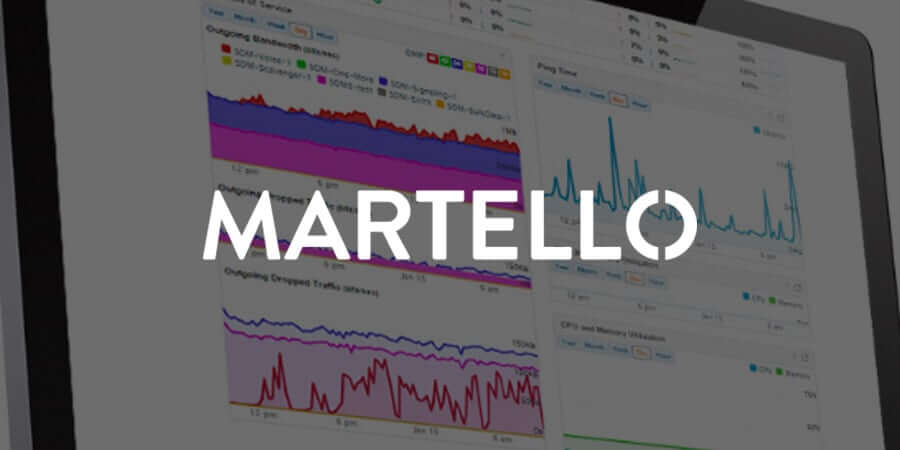 Martello Accelerates Growth Through Merger with SD-WAN Leader Elfiq Networks
April 1, 2018
Martello achieved another milestone on a continued growth path during the Quarter, executing what was officially called a 'merger' with Montreal-based SD-WAN firm Elfiq Networks. While both companies avoided using the term 'acquisition' when describing the deal, the move does make Elfiq a subsidiary of Martello, and positions the combined company as a market leader in terms of offering enterprise customers a unique, broad level of performance assurance for real-time communications across cloud and corporate networks.
The success Martello has achieved in delivering performance management SaaS for unified communications (UC) systems has given the company a clear understanding of the demands real-time services place on networks of all types. By integrating SD-WAN support into the solution set, Martello can now deliver a more complete offering, leveraging bandwidth optimization, link balancing and traffic prioritization to ensure performance certainty for all real-time communications.
The company also made a strategic move in the executive ranks during the Quarter, announcing the addition of John Proctor as the new President and CEO. John was most recently the vice-president of global cybersecurity at CGI, and is a cybersecurity expert. He also sits on the ICT advisory board for Government Affairs Canada and on the CATA (Canadian Advanced Technology Alliance) Cyber Council. Former Martello CEO Bruce Linton, who continues to be actively involved in the company as Co-Chairman of the Board of Directors, welcomed the addition of John to the team.
With the Elfiq relationship now formalized, the company is looking at additional businesses for complementary partnerships and as potential acquisition targets. And plans are in place to introduce a broader Unified Communications (UC) solution suite and a subscription based SD-WAN offering called ATLAS before long. Stay tuned for more news on these developments as they solidify. martellotech.com
---