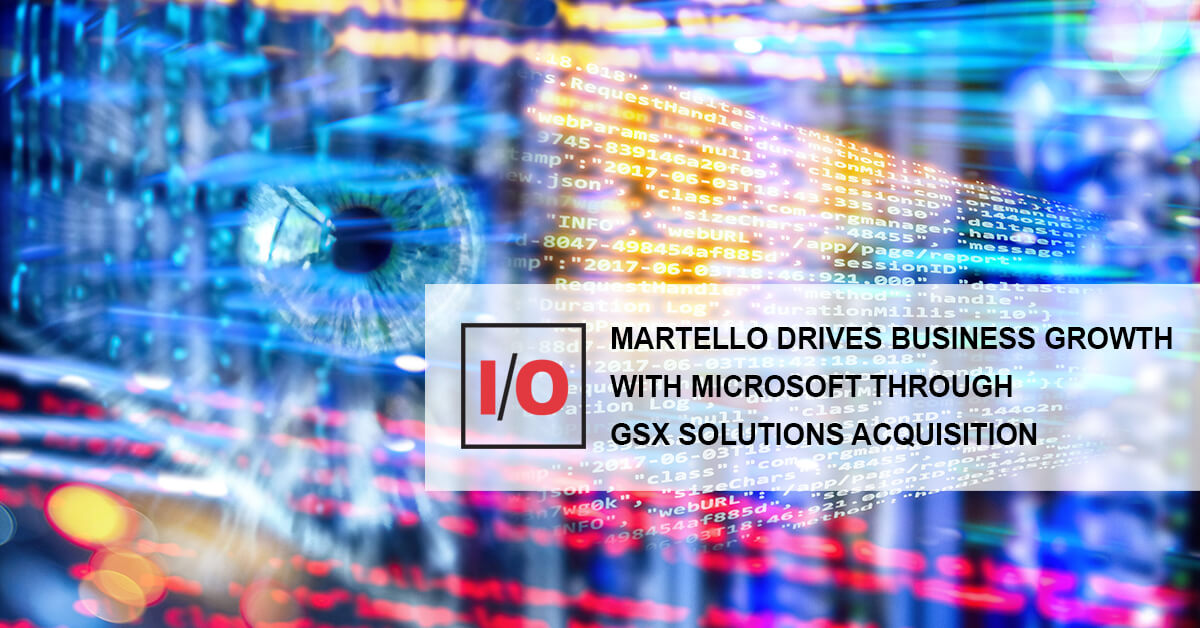 Martello Drives Business Growth with Microsoft through GSX Solutions Acquisition
June 28, 2020
Digital transformation propels rapid growth of the Digital Experience Monitoring market
The changing global environment has fast-tracked new technology adoption. For example, the shift to remote work has accelerated the use of unified communication and collaboration platforms. Microsoft Teams (part of the Office 365 platform) saw an increase from 20 million daily users in November 2019 to 75 million daily users in April of this year, with 200 million daily meeting participants generating 4.1 billion minutes of meetings. Wow! What a growth market!
As the Software-as-a-Service (SaaS) cloud application market increases exponentially and global businesses shift to remote work models, the performance of cloud digital services like Microsoft Office 365, Mitel Unified Communications and others has become critical. Quality assurance and Digital Experience Monitoring (DEM) are vital.
What is Digital Experience Monitoring?
The DEM market encompasses solutions that test, alert and report on the end-user experience of the applications being used. As the digitalization of business and the workforce evolves, this market is forecast to increase to USD 3.7 billion by 2023.
Portfolio company Martello (TSXV: MTLO), a provider of DEM solutions to Mitel and others and deployed in more than 5,000 large enterprise networks around the world, recently completed the acquisition of GSX Solutions – a strategic move to drive business with the biggest SaaS provider in the world: Microsoft.
Recognized by Gartner as a Digital Experience Monitoring leader, GSX provides end-user experience monitoring for the burgeoning Microsoft Office 365 user community. Through GSX, Martello is now part of the Co-Sell Prioritized Program that incentivizes and compensates Microsoft sales teams for securing new Martello clients moving forward.
The following are just a few of the many examples of businesses worldwide now using GSX daily to ensure maximum productivity of their workforce:
Large retail group in the USA with more than 280,000 users
Leading consulting services business with more than 270,000 users
Leading global telecom provider with more than 120,000 users
GSX customers report a 25% reduction in support tickets and a 30% decrease in end-user complaints, resulting in substantial cost savings and efficiencies. Additionally, troubleshooting times are reduced by 50%, further increasing productivity.
In my view, the acquisition of GSX enables Martello to grow even more rapidly in the DEM global market with a solution already recognized by major enterprises.
Visit the Martello website to learn more.
Wesley Clover invests in a range of technology companies, and they bring impressive innovation to markets and clients around the globe. I/O is our way of sharing some of the best insights. I trust you will enjoy them.

Terry Matthews, Chairman
---