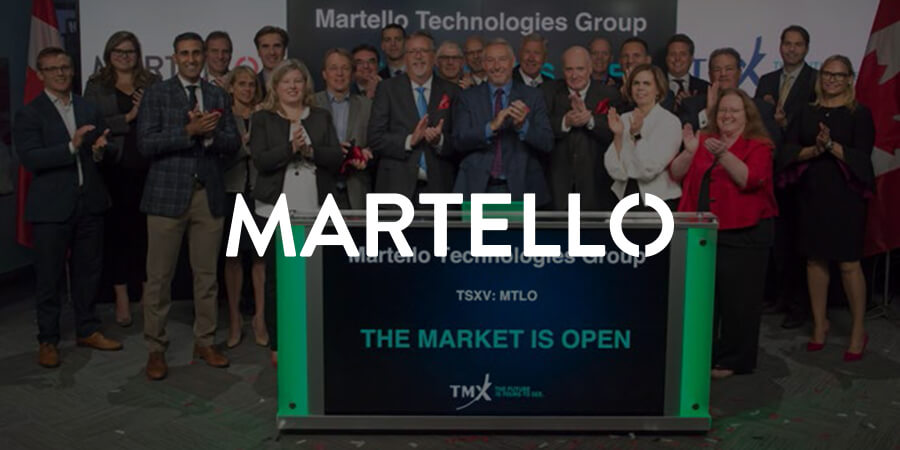 Martello Growth Accelerates Following IPO, Next Acquisition
April 26, 2019
Ottawa-based Martello closed 2018 ready for continued growth after debuting on the TSX Venture Exchange, acquiring IT Analytics software provider Savision and bolstering the company leadership team before year end. The mission remains set on bringing clarity and control to complex digital environments, with products that monitor, manage and help optimize IT infrastructure.
The acquisition of Savision in November 2018 brought added IT and network performance management capabilities to the portfolio. Savision software allows users to visualize IT management data such as performance metrics, outage details and other incident information. The acquisition also added key European sales resources to the company, and enabled former Savision CEO Stefanie Richheimer to join the Martello leadership team as Chief Revenue Officer.
As the product offerings continue to expand, so does the ability to solve complex network issues, such as those associated with the Internet of Things (IoT). To that point, Martello was one of six Canadian companies selected recently to participate in the new BlackBerry/L-SPARK Accelerator Program. BlackBerry/QNX is now teaming with Martello to research and develop high performance services to support the Internet of Things (IoT), including the rapidly emerging world of autonomous vehicles.
These developments are adding to a list that is providing the company with very positive industry recognition. Martello was the first Ottawa-headquartered technology company to go public since 2015. The technology was recognized by Frost & Sullivan with a Price and Value Leadership Award for NPM (Network Performance Management). The IEEE presented Martello with the Outstanding Information & Communications Technology Company (ICT) Recognition Award. And the company also accepted two awards from the Best Ottawa Business Awards (BOBs) for "Deals of the Year: Private Equity" and "Best Business".
A strong run of recent success indeed, and we look forward to more to come. martellotech.com
---