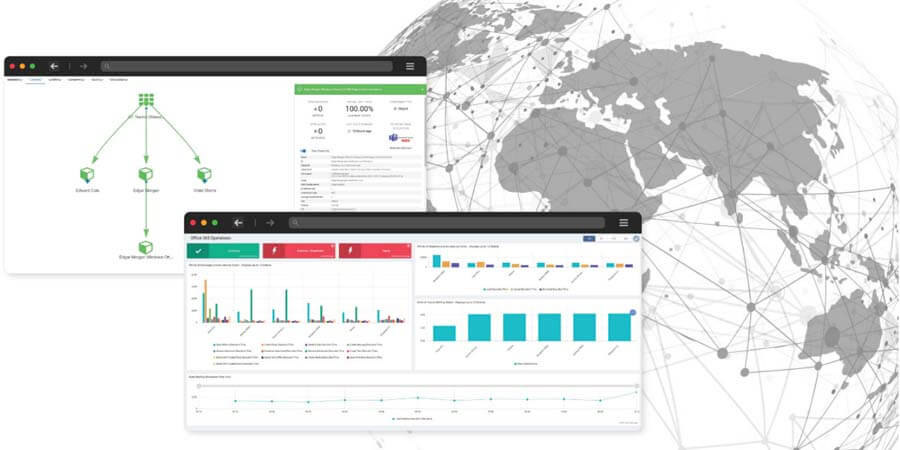 Martello Launches Vantage DX to Optimize the Performance of Microsoft Cloud Applications
December 3, 2021
As the hybrid workplace is embraced by more and more businesses, increasing numbers of companies are turning to cloud services such as Microsoft Teams and Microsoft 365 to operate their new environments as effectively as possible, and keep their employees productive no matter where they work from.
Adoption of Microsoft Teams continues to skyrocket, and as part of that, the need for accurate, real-time insight into how well these critical services are performing for users is growing in lockstep. To the point, an August 2021 survey conducted by EMA Research determined that 82% of IT leaders view Microsoft 365 as mission critical or of high importance to their companies, yet only 10% reported having proactive or endto-end insight into the performance of the application set.
Martello has taken direct aim at that customer need. This Quarter, as part of a new partnership with Microsoft, the company launched Martello Vantage DX — a singleplatform Digital Experience Monitoring (DEM) solution that provides industryleading DEM and analytics capabilities specifically for Microsoft 365 and Microsoft Teams. Vantage DX allows IT teams to discover, prioritize and resolve user-affecting performance issues rapidly, and proactively optimize that performance going forward.
The Martello-Microsoft relationship was strengthened further as the company also joined the Microsoft Global Solutions Alliance program as a Strategic Global Independent Vendor (GSIV) Partner. This privileged partner tier provides Martello with greater access to Microsoft customer channels and helps accelerate pipeline and revenue growth. Importantly, Martello is one of the only program vendors focused on Digital Experience Monitoring for the Microsoft 365 and Teams platforms.
Suzanne Gagliese, VP of Global Partner Solutions for Microsoft Canada, commented on the Martello partnership, saying: "Today's hybrid workforce relies on Microsoft Teams to stay connected and productive. Martello offers a Digital Experience Monitoring solution that helps our customers and partners deliver the best possible Microsoft 365 and Microsoft Teams user experience." We could not have said it better … martellotech.com
---