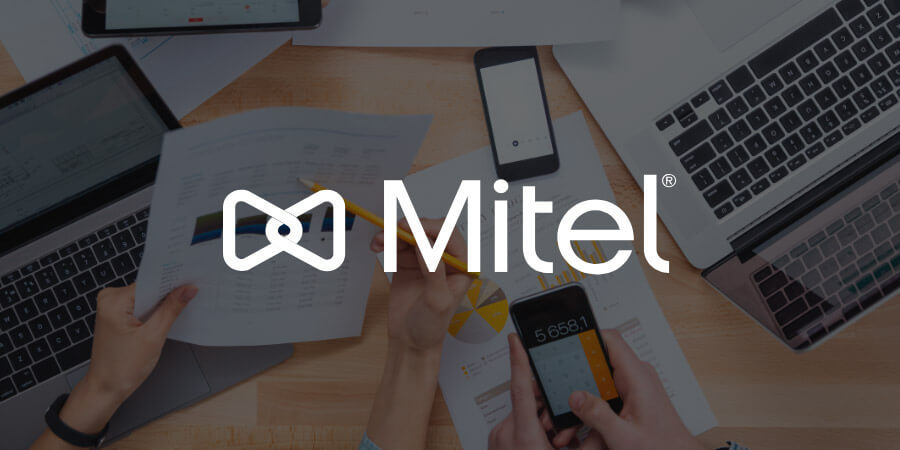 Mitel Exceeds Revenue Estimates for the Quarter
April 1, 2018
In February, Mitel® (Nasdaq:MITL) (TSX: MNW), a global leader in business communications, announced the financial results for the Quarter, ended December 31, 2017.
"Ongoing customer adoption of Mitel cloud solutions, combined with continued solid revenue from our on-site business, enabled us to exceed consensus estimates with revenue of $356 million for the Quarter," said Rich McBee, Mitel Chief Executive Officer. "In line with our 'move-to-the-cloud' strategy, we ended the year with an installed UCaaS subscriber base in excess of 1.1 million seats, and with UCaaS revenue up 158% from a year ago. MiCloud seats installed via service providers in Europe also crossed the 1-million-
seat mark, a positive market indicator that our strategy is gaining traction and speed in Europe as cloud momentum builds globally."
Steve Spooner, Mitel Chief Financial Officer, also commented on the results, adding that "Q4 was our first full quarter following the ShoreTel acquisition. We continued integration actions driving annualized synergies of $38 million to date. Cash generation was strong, enabling the company to end the year with $43 million in cash and pay down debt in the quarter. We expect cash generation to further improve as synergy actions taken during the fourth and first quarters also begin taking effect."
Additional highlights included:
As reported by Synergy Research, Mitel is now the #2 UCaaS global market share leader based on total recurring seats installed. More than 100,000 recurring cloud seats were added during Q4-2017, bringing the total count to 1,126,000.
A large UK-based retailer and existing Mitel customer migrated to the cloud using MiCloud Flex in a deal with a total contract value of $3.5 million.
In January, one Quarter after acquiring ShoreTel, Mitel outlined its integrated portfolio for North America, including a suite of best-of-breed solutions to provide customers maximum investment protection, choice and flexibility while delivering the best path to the cloud.
Frost and Sullivan recognized Mitel as the 2017 Growth Excellence Leader in the Unified Communications industry in North America. The evaluation places Mitel ahead of Cisco and Microsoft on the basis of customer impact and growth performance.
Further details on these and other developments can be found on the Mitel website. mitel.com
---