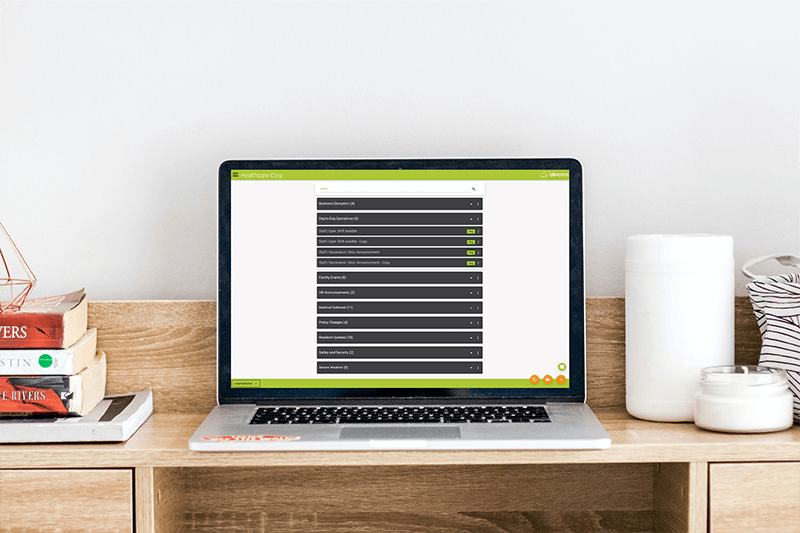 Navigating a Post-COVID Senior Care Industry
May 10, 2023
Cliniconex — Patient Engagement Platform for Medical and Care Professionals
cliniconex.com
Senior care facilities are still being impacted by COVID-19. However, as outbreaks become smaller and less severe, staff can start to focus more on proactive and less on reactive care.
During the pandemic, over 2,200 senior care facilities across North America adopted the Cliniconex Automated Care Messaging (ACM) system enabling care teams with limited staff and budgets to meet the communication needs of both resident families and staff, reducing the average time of 17 hours of manual calls to 5 minutes of automated outreach.
To help keep care communities communicating post-COVID-19, Cliniconex has created Toolkits for Automated Care Messaging, providing users with a checklist, message template and tools for emergency preparedness, operational efficiencies and staff satisfaction. The toolkits enable care teams to further their use of ACM without having to think about what features to use, or what their message should consist of. Toolkits will continue to be rolled out to align with user needs and trends.
Two recent feature releases include the new Template Library, which now enables users to pick from over 50 templates to import into their organization template library with ease. Additionally, the new Template Categories feature allows the grouping of templates for better organization and navigation. Users can use the provided categories or make their own.
As senior care homes still struggle to find and retain staff, easy-to-use solutions like ACM that require little-to-no training and that adapt to current processes and procedures in place are critical pieces of a healthIT infrastructure.
Cliniconex wrapped up 2022 by attending SUMMIT, their partner PointClickCare's, flagship event in Las Vegas. The team was able to connect in person with colleagues and customers and were also able to launch their customer-led Product Advisory Board. The Board will meet twice a year to help inform product roadmap strategies while also providing insights and feedback on current features and capabilities.
---