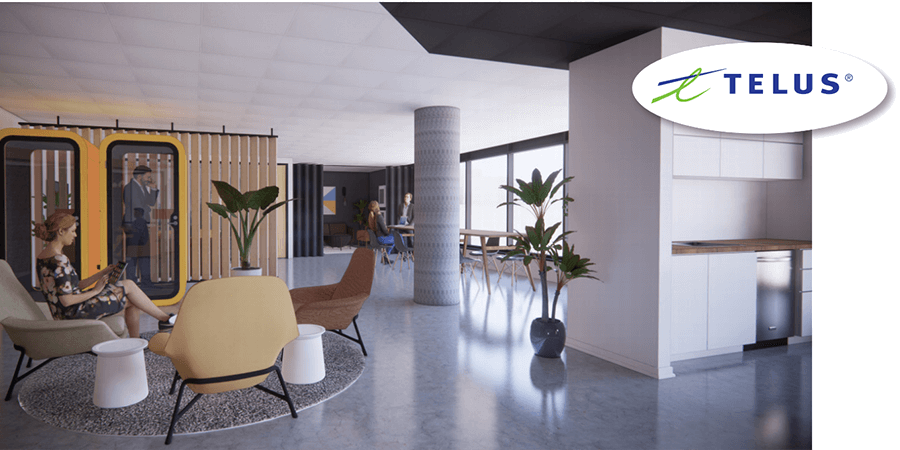 New Partnership Cements Kanata North as the Center of a Key New '5G Innovation Zone'
August 13, 2021
This Quarter saw a significant development for start-ups, academic institutions and technologists in the Kanata area. A new partnership was launched between the Kanata North Business Association (KNBA), CENGN (the Canadian Centre of Excellence in Next Generation Networks), and TELUS (a primary Canadian telecom provider) that will see the deployment of advanced infrastructure and supporting programs to accelerate the development and commercialization of new platforms, devices and applications that leverage the faster, more powerful, more reliable next-generation of wireless networking technology known as 5G.
This announcement represents a multi-year opportunity to grow a 5G-related technology ecosystem that will benefit Kanata North and the surrounding region on several levels. Estimates suggest that 5G could create as many as 250,000 jobs and contribute as much as $150 billion to the Canadian economy over the next 20 years. These numbers stem from the size and scope of the industry sectors that are ripe for advancement from 5G. Examples include:
Advanced new medical technologies,
More efficient robotics and manufacturing processes,
More intelligent agriculture,
More powerful, safer Smart City applications,
Smarter buildings and other infrastructure for cleaner, greener environments,
More advanced VR/AR for commercial and personal uses,
Broader Internet of Things (IoT) commercialization,
Continued evolution of connected and autonomous vehicles, and much more …
The list is long, some solutions are near and some are further away, but work is well underway to seize upon the potential. This new partnership is focused on ensuring that local expertise is exploited and local companies benefit as part of turning that potential into reality for Canada.
Three primary initiatives are committed to as part of the launch of the '5G Innovation Zone':
A TELUS 5G Innovation Lab with a private, stand-alone 5G core, accessible by the local technology community for the development, testing and productization of new wireless products and services.
A TELUS 5G commercial network 'overbuild', creating a dense 5G local network and a variety of small cells to support real-world trials of new technologies.
The pursuit of new 5G-supported use cases, inspiring new products and start-up companies focused on segments such as Multi-Access Edge Computing (MEC), Network Slicing, new APIs, enhanced virtual and private wireless networks (e.g., public safety, Smart Cities) and many other capabilities.
The 5G Innovation Zone will be centered in Hub350, the new 12,000 sq. ft. Technology Centre opening later this year in the heart of the Kanata North technology park. In an environment that includes modern collaboration spaces, meeting rooms, a licensed café, a garden terrace and more, Hub350 will provide the community with a range of services to support start-up through to scale-up and enterprise-level business needs.
Anchoring the TELUS 5G Innovation Lab in this center adds to the value it will provide to the more than 540 companies that already operate in the area – a great many of which are technology companies that range from start-up to large multi-national in size. Nearly 30,000 workers are employed in the community, at brand-name companies including Ciena, Ericsson, Dell, Nokia, Syntronic, Galtronics (OEM to Samsung), Solace, QNX (Autonomous cars) and many others.
Wesley Clover is also a key member of this community, and a key partner in the Hub350 and 5G initiatives through our commercial real estate company, KRP Properties. Many of the firms noted above are tenants in the 34 buildings owned and operated by KRP. Add to that mix the Brookstreet Hotel and Marshes Golf Club, and the result is an ideal environment of real-world infrastructure in which to deploy, test and prove a crosssection of new applications.
Kanata North is also in the latter stages of being recognized as a Special Economic Area by the City of Ottawa. This will facilitate, for example, faster approvals and other forms of support for projects that might involve city infrastructure such as roadways, traffic lights or streetlights. This infrastructure will be instrumental to some of the more visionary applications of 5G, in areas such as transportation, smart cities, security and others.
"5G represents one of the most significant new advances in communications technologies to date and no other area in Canada has the combination of experience, talent and commitment to 5G, in complementary fields of software, data, computing, applications and other technologies, that the Kanata North Technology Park has," said Terry Matthews, founder and Chairman of Wesley Clover and KRP Properties. "As a long-time supporter of digital networking, I see the vast benefits of 5G across a variety of industries and I am pleased that TELUS has chosen to bring their Innovation Zone to Kanata and Hub350, to further accelerate the growth of this industry for Canada."
"The 5G Innovation Zone will allow some of the country's greatest innovators to leverage new IoT technologies to improve upon solutions for public safety, autonomous vehicles, medical technologies, manufacturing automation, and create positive outcomes for Canadians overall," said Ibrahim Gedeon, Chief Technology Officer at TELUS. "Investments like this help to generate sustainable financial and intellectual growth. Partnering with the KNBA aligns with our vision to address real customer problems and drive our economy forward through our world-leading technology".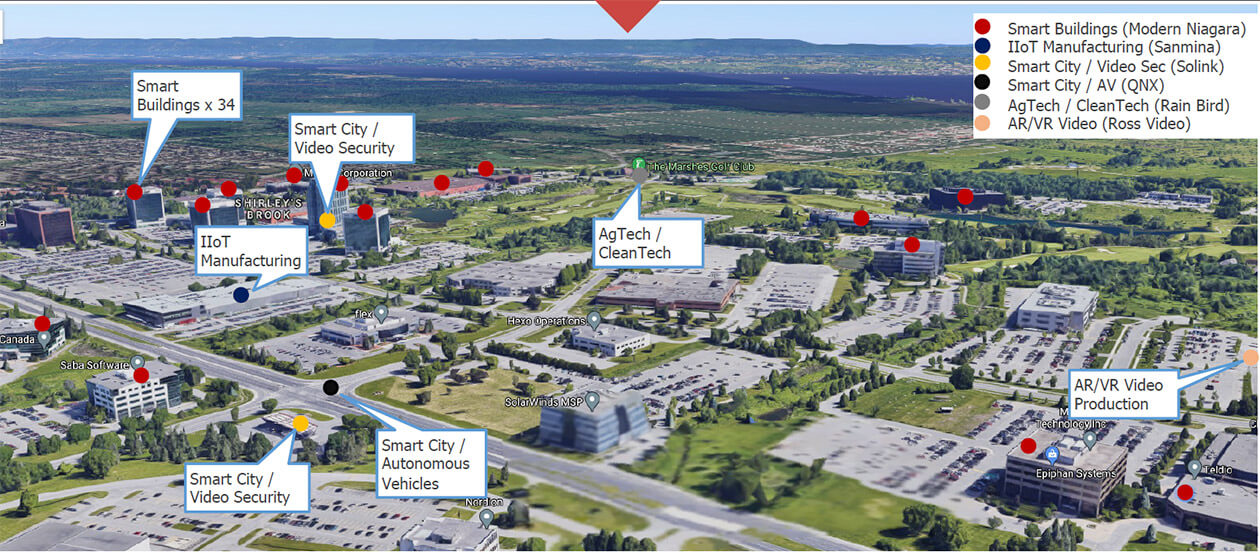 ---