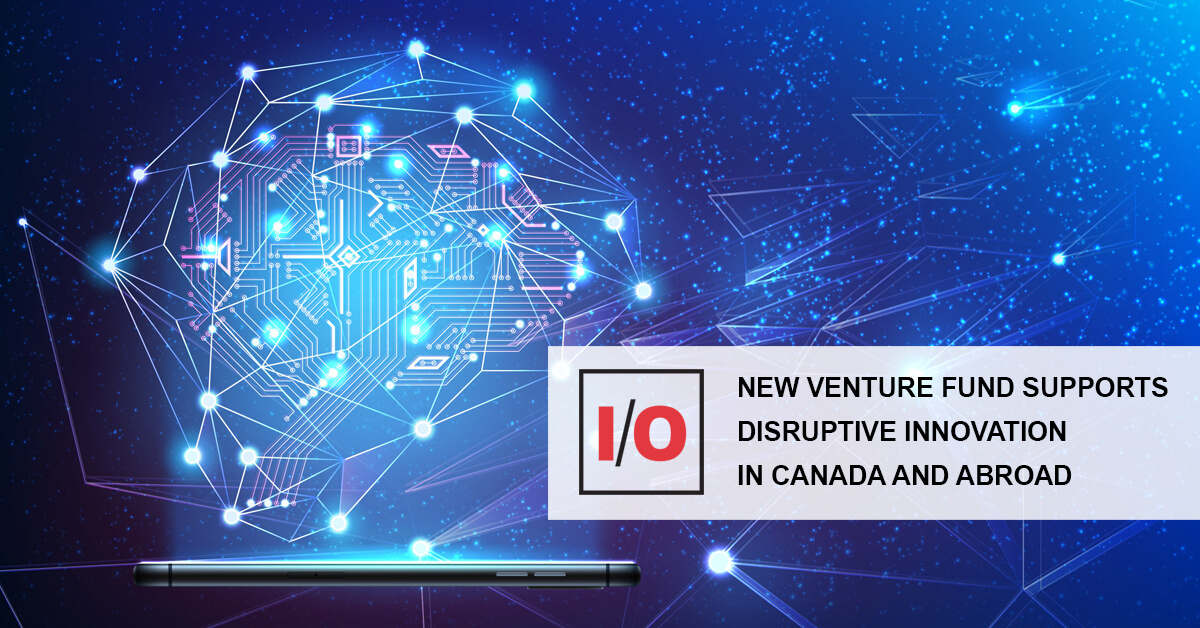 New Venture Fund Supports Disruptive Innovation in Canada and Abroad
May 24, 2022
Diving into Deep Tech with BDC Capital
Many businesses were forced to pivot, others just got the timing right, but one thing is clear, the scale of innovation has been escalating worldwide. Innovations come in many forms. What innovations qualify as truly disruptive, and what unique challenges do these organizations face?
We spoke with Thomas Park, Lead Partner for the BDC Capital Deep Tech Venture Fund to get further insights. BDC is the Business Development Bank of Canada and launched just last year the CAD $200 million deep tech fund, which helps early-stage companies develop their markets and commercialize their innovations in Canada and abroad. The fund aims to accelerate the development of "transformational technologies" in a variety of deep tech sectors, including quantum computing, electronics, photonics, semiconductors, robotics, foundational artificial intelligence and cybersecurity.
Thomas explained: "Our vision for the fund is to help address a critical gap in the Canadian technology landscape. We are here to help commercialize and scale Canada's world-class research in sectors like quantum technology and photonics, and develop new domestic tech champions."
The fund aims to support 15 to 20 Seed- to Series-A-stage Canadian-headquartered companies with an average deal size of $2 million. BDC expects a 5x return on those investments.
We asked Thomas: What is unique about the fund?
"Most VC funds have a ten-year life cycle. The fund life of our Deep Tech Venture Fund is at least twelve years, with a possible extension of an additional four years. We are a very early-stage investor. We go from pre-seed to series A, with an average cheque size of $2 million, which can range anywhere between $500k up to $10 million."
He added: "We are looking for start-ups that are closely associated with tier 1 researchers or tier 1 research labs and also for novel technologies that take longer time to commercialize. We typically write smaller cheques, but we have high reserves since it takes longer for those start-ups to scale, and we want to support them in the long term."
Unique Commercialization via the Federal Government
Similar to In-Q-Tel, the U.S. Central Intelligence Agency's venture arm, BDC Capital has very strong government partnerships. Thomas explained: "When we invest in a company, we help them navigate the federal government's procurement process and partner with large global corporations to drive demand. We also leverage the network of publicly funded research labs to help us do the due diligence to identify opportunities."
We asked: Are you pursuing specific verticals or capabilities?
"Our fund aims to accelerate the development of transformational technologies in a number of sectors including quantum computing, electronics, photonics, foundational AI and related fields. When it comes to AI, we are looking for innovations in the algorithm rather than innovations in the data set. Instead of taking off-the-shelf algorithms that you train with a novel dataset, we are looking for things like explainable AI."
What are you most excited about?
"Canada has world-class research, but we are lacking the infrastructure to really commercialize this kind of leading-edge technology. I'm excited to work with Canadian deep tech start-ups, to help guide them, and to provide the kind of "patient capital" these businesses need to grow and succeed."
Thomas added: "We are looking to partner with these companies long term. We are comfortable to lead a round, especially since we are most likely one of the bigger funds coming in that early. We can signal to the market, and we have the capital to back it."
Looking at our Wesley Clover portfolio of promising tech start-ups, we see the need for "critical risk capital" reflected in this type of fund. For example, ThinkRF (spectrum monitoring) and HYAS (cyber risk protection) are appropriate candidates for this capital pool as a means to expand on their own innovations. Earlier stage portfolio companies like Revela (machine learning tools), Ai SPARK (credit risk analysis) and Graphium (data visualization) are poised to grow into such a funding opportunity. The BDC Capital Deep Tech Venture Fund is unique in a sense that it offers start-ups not just capital, but also technical expertise, government expertise, segment specific-insights and help to facilitate market entry.
The BDC Capital Deep Tech Venture Fund is a welcome addition to the Canadian technology investment landscape. Providing guidance and funds when start-ups need them most is unique and much needed, and BDC Capital is helping to lay the foundation for new companies to emerge and scale here in Canada.
To learn more about the BDC Capital Deep Tech Venture Fund and to get in touch with Thomas Park, visit bdc.ca/en/bdc-capital/venture-capital/funds/deep-tech-venture-fund.
Wesley Clover invests in a range of technology companies, and they bring impressive innovation to markets and clients around the globe. I/O is our way of sharing some of the best insights. I trust you will enjoy them.

Terry Matthews, Chairman
---