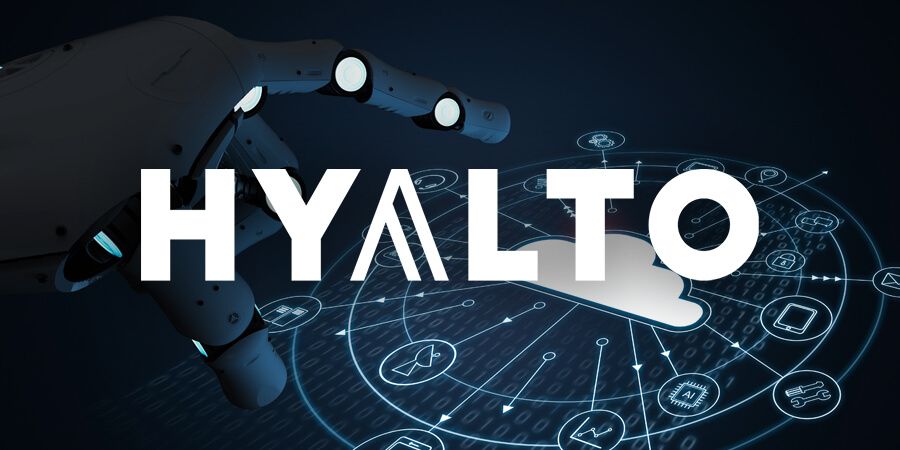 Partnership With Connectwise Producing Immediate Returns For Hyalto
April 15, 2020
As has been commented on in Q in the past, enterprises lack the visibility to ensure their cloud usage is right-sized and aligned with their business priorities, and that they are not paying for cloud services or capacity they don't use. This is where HyAlto comes in — with a cloud monetization platform and a single dashboard that is automated, cloud agnostic and has the scalability to provide managed service providers and cloud service providers (MSPs and CSPs) as well as their enterprise clients, with a single interface to manage these needs closely. And the market is taking notice.
Over the last Quarter, HyAlto saw business grow by 25 per cent. Much of this growth can be attributed to the announcement last fall of a certified integration with ConnectWise, the most popular industry platform for operating an As-a-Service (cloud) business. ConnectWise MSP/CSP clients now have the means to streamline and optimize their customer billing processes through the HyAlto automation, and they are signing on.
This is but one example of the untapped MSP/CSP opportunity for HyAlto. Consider also the following data for 2020 from cloud industry publication HostingTribunal.com:
83% of enterprise workloads will become cloud-based by the end of 2020, and most will use a multi-cloud strategy — some combination of public cloud services (those delivered entirely over the Internet) and private cloud services (those designed for internal use by a single organization).
To this latter point, the average enterprise already leverages five different cloud platforms.
The worldwide market for public cloud services is expected to reach a value of $623.3B by 2023.
HostingTribunal.com also notes that cost optimization is the primary reason behind 47% of enterprise cloud migrations. Keeping in mind the fact that multi-cloud strategies are already the norm, with an average of four to five different cloud platforms being involved in each of these migrations, it is easy to suspect that the resulting complexity could negate some or all of those expected cost-savings. "Cloud sprawl" is a very real phenomenon today, and a substantial business challenge for many organizations. In response, a single partner using tools that can be trusted to provision, monitor and bill accurately for usage across cloud infrastructure, is in demand.
HyAlto helps MSPs meet this demand. MSP success depends on becoming a trusted enterprise partner on two fronts. One, they need to offer a range of cloud services such that their clients get a one-stop shop, and two, they must back this up with tools for service provisioning and usage monitoring that ensure these clients have real-time insight into and control over their cloud usage and resulting costs. This is a growing opportunity which HyAlto is positioned extremely well to address, as the results from the past Quarter suggest. hyalto.com
---