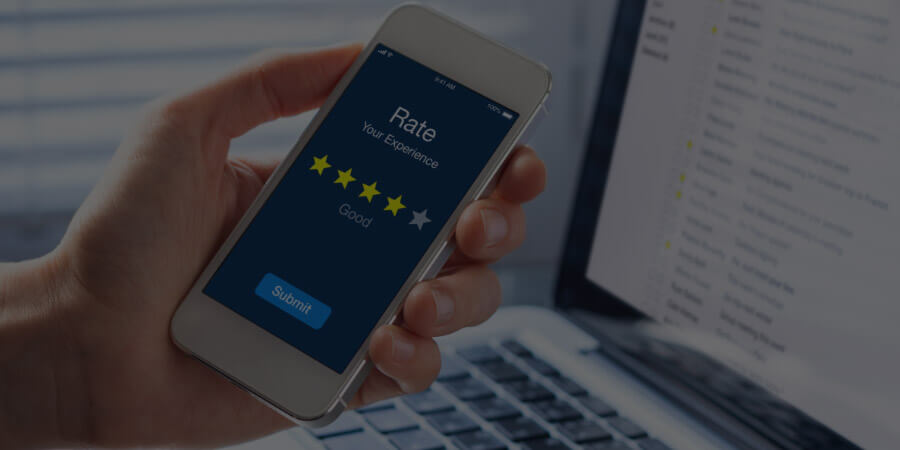 Power Shift — How Customers Are Driving an Evolving Omni-Channel Marketing Strategy
April 1, 2018
In the Beginning …
As recently as 25 or so years ago, vendor-customer engagements were relatively straightforward in structure. Most consumer goods and services were sold in person by salespeople, typically involving physical locations which customers had to visit to make a purchase. A central telephone number was most often provided to call if support was required (within defined days and hours as established by the company, of course).
By the mid-1990s, 'info@…' or 'customercare@…' email addresses were becoming standard, call centers were more technologically advanced and rebranded as "contact centers", and the first versions of customer relationship management CRM) software were emerging. Within a few more years, virtually every brand had a website providing product or service and support information, and most evolved into online gateways for customers to browse, purchase and communicate with the vendor. The emergence of the smartphone led to the extension of this web experience, with native apps providing an added channel for customers to research and purchase goods and services.
Retailers were the leaders in developing and deploying these new customer engagement experiences. As the options for engagement broadened, the term "omni-channel" engagement emerged, referring to the ability to deliver a consistent customer experience across multiple customer touchpoints (in-store, kiosk, web, mobile, social media, etc.). The transformation required to achieve this level of customer service was not trivial. It impacted online and in-store cataloguing, merchandizing, inventory systems, transaction systems, service and support standards and more. However the rewards for the effort were becoming hard to ignore.
The Evolution Was Underway
Momentum around omni-channel engagement was spurred on by reports such as a 2013 study which claimed "companies with the strongest omni-channel customer engagement strategies retained an average of 89% of customers, compared to only 33% for companies with weaker or no omni-
channel strategies".1
Success came from more than just the ability to provide consistent messaging and product or service availability on more than one channel. It depended on the overall experiences provided to the customer on each of those channels — the balance between automation and human interaction, and the levels of flexibility, choice and service offered, including after-sales service.
By 2015, studies were showing that companies across multiple consumer-
facing industries had started implementing these strategies, with 45% indicating they had already begun implementation, and another 29% planning a roll-out within 6 to 12 months.2
Customer Satisfaction Becomes Public
With the arrival of social media and product/service review sites, leading brands also created programs to increase customer satisfaction and loyalty. These initiatives became public channels that appeased and even recaptured disillusioned customers, incented new ones, and helped elevate the company image and reputation. Fast forward to today, and studies suggest that 88% of consumers have come to trust online reviews as much as they do personal recommendations, and that 90% of consumers read online reviews before considering a product or service.3
With this in mind, a key business metric for many organizations today has become the Net Promoter Score (NPS), a customer satisfaction benchmarking tool that is quite simple in concept. NPS is calculated from customer responses to a single question: On a scale of 1 to 10, with 1 being 'absolutely not' and 10 being 'definitely would', how likely is it that you would recommend our company/product/service to a friend or colleague? More than two thirds4 of Fortune 1000 companies use NPS in their ongoing brand management activities today, and use omni-channel strategies to keep their large audiences listening, strategically aligned and enjoying a positive customer experience.
The Rise of B2C Real-Time Messaging
In all recent omni-channel strategies and benchmarking efforts, the proliferation of customer devices has made mobile interaction not only a defined channel, but an increasingly important one when the further adoption of messaging applications is added to the dynamic. Currently, more than 5 billion people worldwide have monthly subscriptions to messaging apps. Different apps dominate different market segments. Google WhatsApp and Facebook Messenger users combine to exchange more than 60 billion messages every day, while standard SMS text messaging is used 22 billion times daily. WeChat is the leading messaging app in China, while LINE is the leader in Japan and Thailand, and Telegram dominates the Middle East.5
With this global proliferation and diversity of messaging tools on mobile devices, it is not surprising that recent studies by Dimension Data show as many as 89% of consumers would prefer to connect with a business using their regionally adopted messaging app. They also show that messaging is now 3-8 times more popular as a customer service interface than face-to-face engagement, across all generations surveyed.6 Unfortunately, the same reports show that only 48% of businesses are able to comply with these customer preferences.
This shift in preference toward newer forms of vendor engagement is not merely a fad. It is part of a transformation, enabled and driven by new technologies. In fact Gartner Research predicts that by 2020, 85% of all customer engagements will take place without direct human involvement.7 This all serves to increase the pressure vendors feel. They must ensure they understa nd the customer, their preferred technology environment and their preferred means of interaction. While this can be a moving target, as customer expectations only continue to evolve, it is key to formulating the most successful strategies across all channels of customer engagement.
Given the multitude of technologies and channels described previously, the question for businesses remains "How do we implement the most effective omni-channel customer engagement strategy?" The following guidelines offer some answers.
Accommodate, Don't Dictate
We have established the reality that brands and vendors can no longer dictate the channels used for customer engagement, nor control the conversations that take place over those channels. Continuing down that path will only push customer sentiment against the brand. For example, in the US, 44% of consumers surveyed in 2016 said they do not feel companies make it easy to contact or do business with them, and 55% report having to use two or more communication channels to get an issue addressed. Consumers place a high value on first-contact issue resolution, and view social media and messaging as an increasingly desirable customer service channel. 77% of consumers in that study said they preferred to use social channels to contact companies as much or more than they did a year earlier.8
Measure, Respond, Recapture
Another challenge brands face today is ensuring they respond to customer issues or complaints as rapidly as possible. If a customer has a negative experience, there is a short window before many will voice that concern online. They have that power, and will use it if they are allowed to become motivated to do so — if they feel they are not being listened to or cared about as a customer. Studies show that 78% of people who complain to a brand via social media expect a response within an hour. However, the average response time for a brand to a consumer post via social media is 10 hours. Unfortunately the average customer experience survey is often sent five days later. No surprise then that many of these surveys only yield response rates of 5 to 15%9. They must be more immediate to provide the broad and balanced feedback they are designed for.
Brand image and reputation can be damaged in these situations, having a negative impact on metrics such as the Net Promoter Score (NPS) described earlier, and on the online ratings and reviews customers so often turn to today when making purchase decisions. A comprehensive omni-channel engagement strategy needs to have dedicated channels for measuring the customer experience in real-time. It should provide a reliable mechanism for customers to express concerns, in the moment. There are a number of tools and techniques to accomplish this, including the use of self-service kiosks, website pop-up surveys, web chat features or in-app feedback collection tools. By extension, these will also provide avenues for satisfied customers to express their appreciation and elevate online company and product/service ratings.
Artificial Intelligence, to Improve but Not Control the Engagement
As use of messaging and other online channels of engagement continues to grow, Chat Bots supported by artificial intelligence (AI) can be an effective and affordable option for managing the volume of interaction brands will likely need to handle. When deployed and managed properly, Chat Bots do not sleep, do not make customers wait, are ideal for collecting customer data during engagements (to be used in personalizing the experience for that customer going forward), and can even build initial relationships with customers.
And despite what one may think, customers appear to like them too. A recent study showed that half of the consumers surveyed would prefer to conduct all customer service interactions via text/chat/messaging channels, and 44% said they would prefer to use a Chat Bot to do so10.
However, the use of Chat Bots also creates a level of expectation on the part of customers. The same study showed that 80% expect the Bot to know of all previous interactions or transactions they may have had with the company. They expect the Bot to deliver a full-service experience, with 88% wanting a seamless transition from Bot to live person (who is equipped with all the same customer data) whenever required.
Conclusion
Omni-channel customer engagement has evolved significantly over the past several years, going from a retail buzzword to an industry-wide strategic initiative. The return on investment has been proven so far, but the scope continues to expand in step with customer expectations. The goals of any omni-channel strategy must respect and accommodate this increased power the customer now wields.
Luckily, the SaaS technology to meet these customer demands does exist today. With the right suppliers and partners, the challenges from a time when omni-channel was limited by legacy systems that didn't interact with each other are much less a barrier to entry. And the power of the customer means companies have little choice. They need omni-channel engagement that includes tools and techniques to acquire, serve, retain and recapture customers proactively, with metrics to help ensure the experience the customer enjoys with the company is truly that — enjoyable. It will keep them talking positively and coming back.
---
This article was produced by James Geneau, V.P. Marketing, Benbria – a Wesley Clover portfolio company
1 Aberdeen Group, Study on Omni-Channel Engagement, 2013
2 Rakuten Marketing and the CMO Club, 2015
3HubSpot Research, 2016
4The Inventor of Customer Satisfaction Surveys Is Sick of Them, Too, Bloomberg, 2016
5 Statista, 2018
6 Dimension Data and Twilio Global Consumer Survey, 2016
7 Gartner Research Study, 2016
8 Northridge Group's "State of Customer Service Experience" Report, 2016
9 Adweek and Social Pilot, 2016
10 Aspect Consumer Experience Index Research – 2016
---