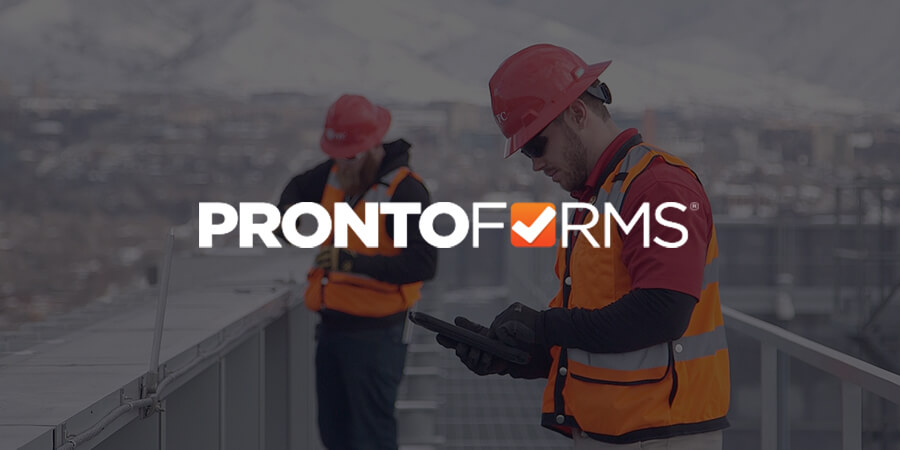 ProntoForms Continues Enterprise Go-to-Market Momentum
May 10, 2023
ProntoForms — The global leader in field intelligence
prontoforms.com
Delivering relevant, real-time field intelligence to field service teams within asset centric enterprises is the core mission of ProntoForms. That's why ProntoForms — a Wesley Clover company and the global leader in enterprise field intelligence — has undergone recent changes to both the organizational structure and product capabilities to support global enterprise customers and continued growth.
Complementary leadership capabilities added to accelerate growth
ProntoForms recently announced management and board changes. Philip Deck has been appointed as co-Chief Executive Officer of the Company ("co-CEO") alongside Alvaro Pombo to lead ProntoForms in its next stage of growth. Philip Deck has extensive experience as a proven enterprise go-to-market leader and will help guide the company towards expanding its enterprise customer base.
ProntoForms also announced the departure of board members Scott Berg, Bruce Joyce, Michael Cristinziano, Conrad Smits and Sandy McIntosh. Neil McDonnell and Catherine Sigmar were appointed to the board of directors, with Mr. McDonnell to serve as Chair of the Board.
Enterprise customer wins and ROI stories
In April 2023, the company announced that a subsidiary of a Global Fortune 500 medical manufacturing company committed to just over $3M in subscription services. The ProntoForms platform will serve as a digital workflow solution across their global teams for installations and more.
Furthermore, a Nucleus Research ROI Case Study recognized ProntoForms for delivering substantial benefits for a Floating Liquid Natural Gas Facility (FLNG). The FLNG facility increased its return on investment by 332% and had a payback period of 4.8 months after implementing ProntoForms.
Product development to support diverse, global service teams
ProntoForms continues to build a product that empowers the most complex work executed by enterprise field teams. Its recent Multi-Language Workflow capability enables multiple language options within a single workflow to reduce administrative burden and improve field experiences for technicians and customers. Glenn Chenier, ProntoForms' Chief Product Officer, stated that this capability speaks to their continued commitment to enhance the field experiences of technicians and customers with international and multi-lingual operations.
Together, these developments demonstrate continued growth and commitment to providing innovative solutions for their enterprise customers by ProntoForms.
---