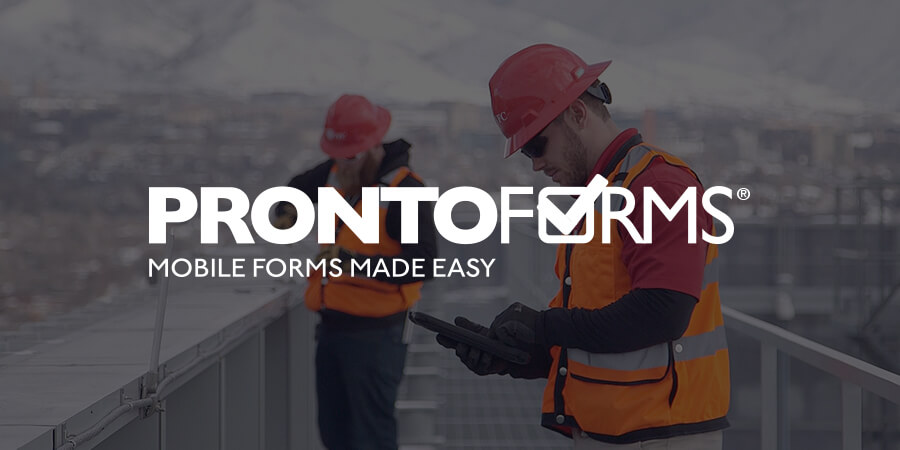 ProntoForms Develops Tighter Integration with Leading Business Platforms
October 25, 2018
Portfolio firm ProntoForms, the leader in smart mobile forms for enterprise applications, continued to develop deep product integration and business relationships with global partners during the Quarter. Work was completed on integration with Salesforce App Exchange, Predix ServiceMax by GE, Geotab Marketplace and Box Relay.
Industry analyst firms recently identified smart mobile forms as a must-have capability for field service organizations, offering efficiencies and competitive differentiation. ProntoForms is considered the leading mobile forms provider, and representatives from the new partner companies were happy to underscore that point.
Salesforce App Exchange is the largest enterprise cloud marketplace. "We welcome ProntoForms onto the AppExchange, as they provide customers with an easy and rapid way to deploy smart mobile apps to handle a range of business processes," said Mike Wolff, SVP, ISV Sales, Salesforce.
Jonathan Skelding, Vice President Global Alliances, ServiceMax from GE Digital, commented that "ProntoForms adds capabilities that expand the richness of ServiceMax and help drive better outcomes for customers." ServiceMax is the leading application development platform for the industrial internet.
Joey Marlow, Executive Vice President of U.S. Operations at Geotab, the leading platform for telematics and fleet management, added that "ProntoForms adds value to the Geotab ecosystem by offering customers an easy-to-deploy enhancement for performing tasks in the field and integrating collected data in the Geotab platform."
And as noted, ProntoForms is now the mobile forms partner for Box Relay, a workflow tool that automates digital business processes. "The integration of ProntoForms mobile application workflows with Box Relay gives our clients the ability to build business processes that connect field workers and their corporate counterparts," said Casey Corman, Senior Product Marketing Manager with Box.
All said, encouraging commentary on some focused development work during the Quarter.
We look forward to the business successes that are expected to follow. To learn more about ProntoForms, visit prontoforms.com
---