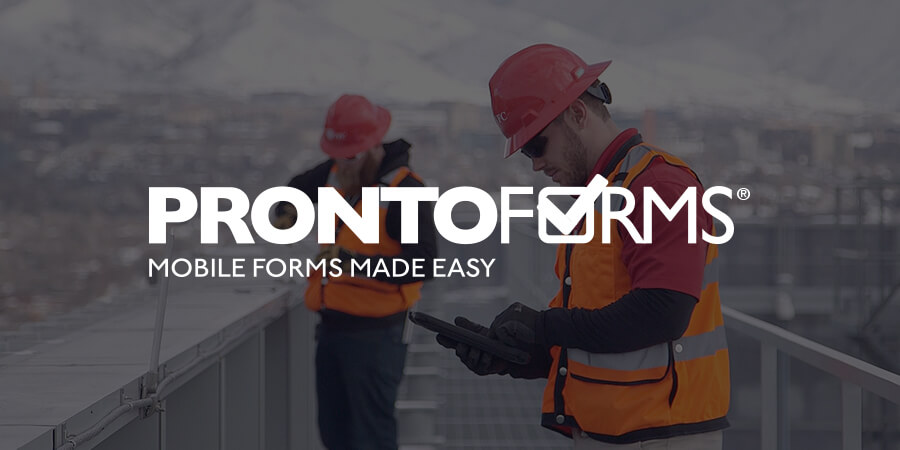 ProntoForms Keeps Securing New Enterprise Customers
April 26, 2019
ProntoForms Corporation, the leader in smart mobile forms, signed a multiyear agreement this Quarter to deploy its Enterprise-tier solution with another Global Fortune 500 company. The contract has a total value of approximately $900,000 USD, and is evidence of the inroads the company is making into the enterprise SaaS sector.
The software platform will be used by this customer to improve the quality of medical device inspection and maintenance services in hospitals and clinics around the world. The software will help improve the "in service" levels of the medical devices, improve the consistency and reliability of the field technicians' work, and by extension will increase the overall quality of the healthcare provided.
Features of the software that enabled the company to win this contract included:
An agile no-/low-code platform with automated governance to help ensure compliance with IT policies.
A simple and agile platform that allows ongoing development of apps and extended use cases to meet business growth and evolution.
A platform that supports unique work and compliance requirements in more than 100 countries.
Contextual workflows to enable technicians to work through complex tasks.
Workflows to share field data with management, partners and suppliers outside their core systems.
Alvaro Pombo, CEO and founder of ProntoForms commented that, "Enterprise companies look for fast time-to-market solutions. They want to build business focused, easy-to-use apps that will accelerate their field automation initiatives. Our platform continues to demonstrate strengths in these areas and that is key to our continued growth strategy." prontoforms.com
---