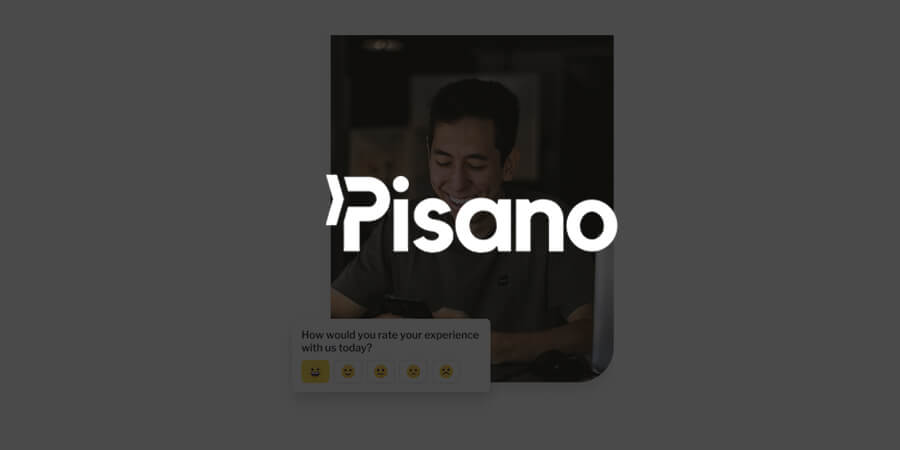 Revolutionizing Customer Experience Management Worldwide
August 21, 2023
PISANO — All-in-one experience management solutions – pisano.com
Pisano is solidifying its position as a key player in the Voice of Customer (VoC) field, thanks to an unwavering commitment to innovation and a relentless pursuit of excellence. The company's impressive track record is marked by several notable accomplishments that have propelled it to the forefront of the global market.
2X Annual Recurring Revenue (ARR) Year Over Year
Pisano has had a growth trajectory that is nothing short of remarkable. With an astounding 2X annual recurring revenue (ARR) growth year-over-year, the company continues to exceed expectations and surpass industry benchmarks. This impressive feat underscores the ability of Pisano to deliver tangible value to its clients as a leader in customer experience management.
7 of the Top 10 Banks in Turkey Working with Pisano
One of the most significant achievements is Pisano's collaboration with 7 of the top 10 banks in Turkey. These multiple strategic partnerships demonstrate the trust and confidence that these industry leaders place in Pisano and its cuttingedge solutions. By leveraging Pisano's expertise, these financial institutions are revolutionizing the way they engage with their customers, ultimately driving higher satisfaction levels and cultivating long-lasting relationships.
100+ Customers in 20+ Countries
Expanding its global reach, Pisano has successfully acquired numerous new reputable customers and now serves clients in over 20 countries. This international expansion not only strengthens the company's market presence but also highlights its ability to adapt and cater to diverse customer needs on a global scale.
Global Recognition on Gartner Peer Insights with an Exceptional Customer Rating
Recognition from industry experts further affirms Pisano's exceptional performance. The company proudly holds the distinction of being the third most reviewed Voice of the Customer (VoC) player on Gartner Peer Insights in VoC market. This accolade reflects the high level of satisfaction among Pisano's customer base and serves as a testament to the company's unwavering commitment to delivering top-notch solutions and unparalleled customer service.
Notably, Pisano has also earned the highest customer rating among VoC players on Gartner Peer Insights. This outstanding achievement speaks volumes about the trust and loyalty Pisano has garnered from its clients, who consistently commend the company for its transformative impact on their customer and employee experiences.
These exceptional achievements in customer experience have earned welldeserved recognition.
Through strategic collaborations, exponential growth, global expansion, and industry accolades, Pisano is empowering organizations worldwide to unlock their full potential and elevate their customer engagement to unprecedented heights.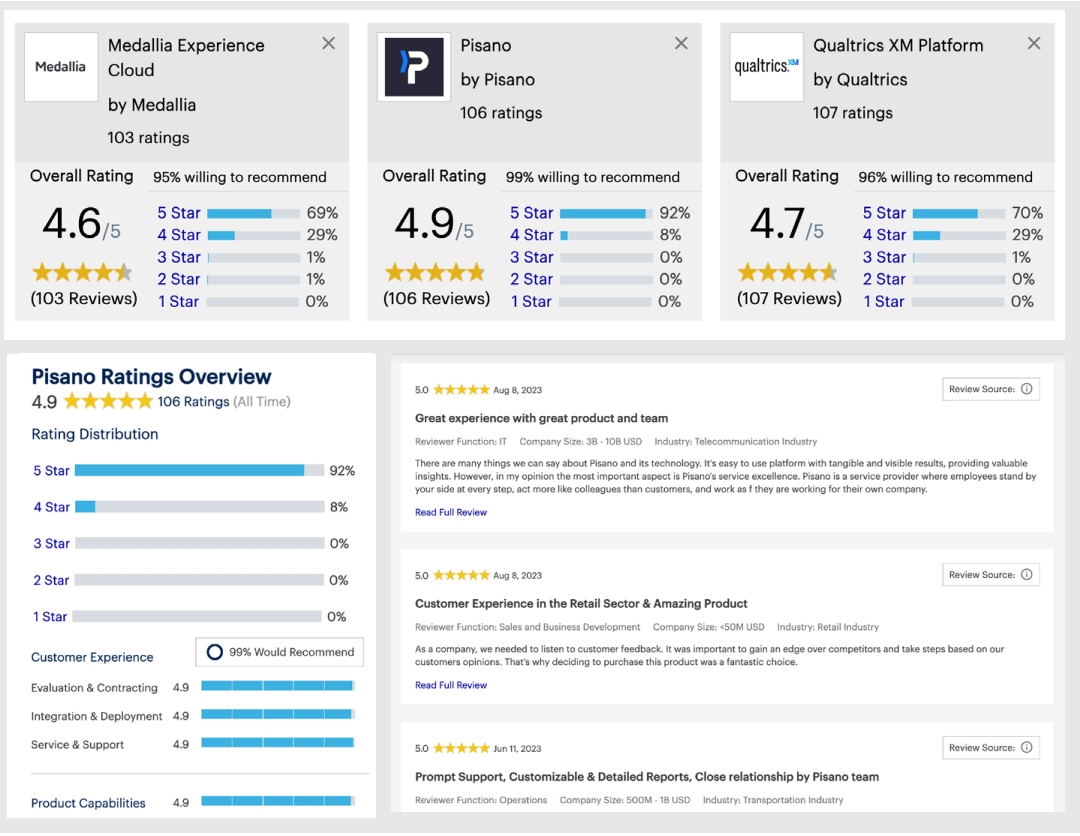 ---