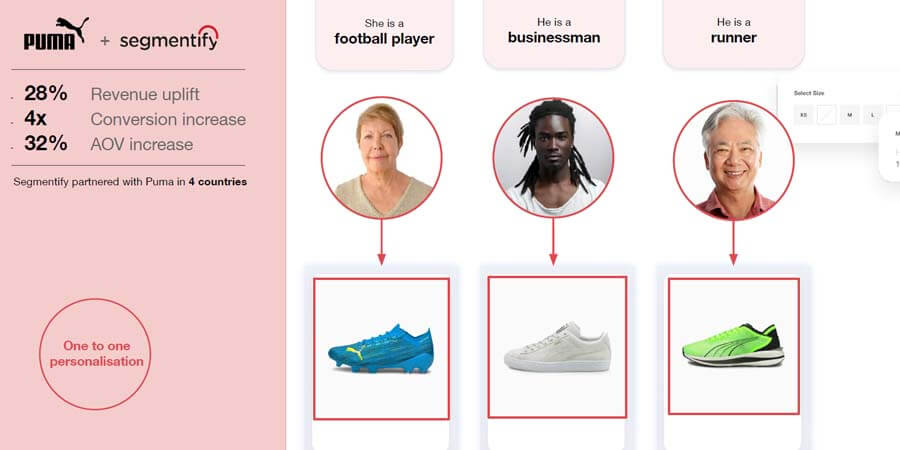 Segmentify is Leveraging 300% MRR Growth to Drive a Series A Funding Round in 2022
December 3, 2021
Portfolio company Segmentify was one of the early investments undertaken by Alacrity Turkey in Istanbul, in 2016. At the time, the company had just completed development of promising new eCommerce technology and had only modest annual revenues. The full vision, however, was to create an unmatched software platform that would enable online retailers to 'personalize' the digital journeys their customers experienced on their websites, and capitalize on what industry analysts (e.g., McKinsey and Co.) suggest could create more than USD$450B in new value for these retailers.
A staggering prospect indeed. But to cite one fairly major example, Amazon currently generates more than USD$400B in annual revenue from their online operations. The same McKinsey study estimates more than 35% of consumer purchases from Amazon result from the one-to-one 'personalization' technology the company has deployed. Segmentify is determined to bring those same features and benefits to their clients. And over the five years since those modest portfolio beginnings, Segmentify has continued to deploy and refine the platform, driven monthly recurring revenues (MRR) to more than twice the previous annual rate, grown the team to more than 70 employees and relocated the head office to London, UK. With the massive shift to online consumerism that was accelerated by COVID-19, the company has increased the MRR rate by more than 300% in just the last 24 months. They now count more than 180 large retail brands in more than 27 countries among their active client list.
Some of the key reasons customers are choosing the Segmentify platform include:
the ease of deployment and infrastructure integration, reducing the 'go live' timeframe from months in the case of many competitors to one week with Segmentify. SEGMENTIFY – eCommerce Personalization Platform SEGMENTIFY IS LEVERAGING 300% MRR GROWTH TO DRIVE A SERIES A FUNDING ROUND IN 2022
the rapid, accurate algorithms behind the personalization engine, creating in some cases a conversion rate from first contact to purchase of 80% and a client revenue uplift within a week.
the advanced machine-learning (ML) technology used to feed real-time results back into the operating software to ensure customer performance targets are being met
One customer who has been using the platform for just over a year now stated that the performance has exceeded his expectations each month. His company has already seen monthly increases in online revenue of 6% and average customer order value (AOV) of 14%, and a return to date on their Segmentify investment of 36x!
With this sort of customer and revenue momentum behind them, Segmentify is looking to 2022 as a year to double down and drive even more impressive growth. To do so, this Quarter the team began the planning and work to attract the next level of external funding into the company — a Series A round, to be valued in the multiple millions of dollars. The new funds will be used to fuel further platform advancements, further geographic market expansion, and potentially, a first acquisition — a complementary technology company that can support strategic plans and provide accelerated growth.
With a solid leadership team, a very competitive product in a growth market, strong corporate performance to date, and a clear path forward, what more could an investor be searching for? We expect this next round of funding to go well and wish the company ongoing success … segmentify.com
---