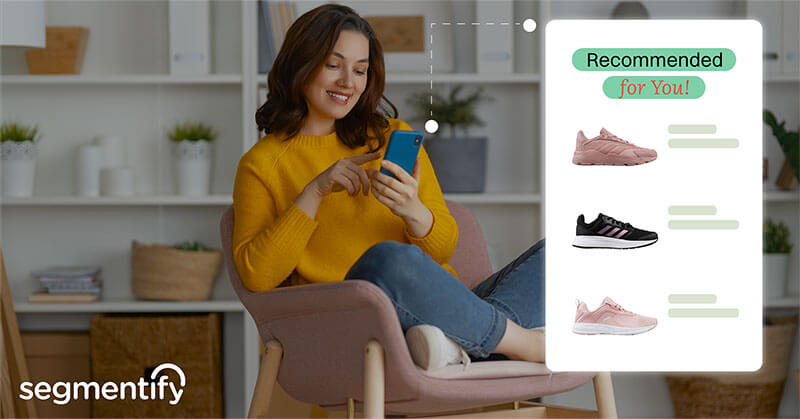 Segmentify Powers eCommerce Success with Comprehensive Customer Engagement Platform
May 10, 2023
Segmentify — The leading provider of AI-powered segmentation and personalization solutions
segmentify.com
Customer engagement is increasingly important in the world of eCommerce. Brands must ensure that they are providing a seamless and personalised experience for their customers to remain competitive.
As one of the leading providers of AI-powered segmentation and personalization solutions, the mission for Segmentify is to empower eCommerce brands to build meaningful relationships with their customers. By analysing customer behaviour and preferences, Segmentify provides personalised, real-time and 1-1 experiences that are tailored to each individual customer. Enhancing customers' shopping experience results in higher engagement and conversion rates, higher retention, lower bounce rates and of course revenue growth for retailers.
Segmentify is taking customer engage­ment to the next level by offering a comprehensive Consumer Engagement Platform by introducing new features like Dynamic Bundles, Personalised Facebook and Instagram Ads, all-in-one Email Marketing and Dynamic Segmentation.
As the growth partner of retailers, the Segmentify platform offers engagement, recommendation, customer data management, cross-channel marketing, search & discovery, and analytics solutions – all solutions for every touchpoint with customers to enhance their journey from start to finish.
Results speak for themselves
In 2022, company revenues increased by 49% over the previous year in large part due to the Segmentify commitment to customer success which is reflected in the sales garnered by customers that use the Segmentify offering.
Retail customers using the Segmentify Personalised Product Recommendations realized a 75% increase in product sales in 2022.
Onsite search solutions provide a powerful tool for customers to easily find what they are looking for, resulting in a better customer experience and increased conversion rates. Segmentify continues to make significant advancements in personalised search capabilities, handling over 877 million search inquiries through its platform. This number is expected to grow by the end of 2023 as more retailers are using this solution. Segmentify search solutions have provided a 169% increase in total revenue contribution for customers.
Today, Segmentify operates in 40 countries and serves more than 300 clients. The company continues innovating and offering the best-in-class personalization solutions to eCommerce brands around the world. With its suite of powerful tools and solutions, Segmentify is well-positioned to help eCommerce brands of all sizes improve engagement and drive growth in 2023 and beyond.
---