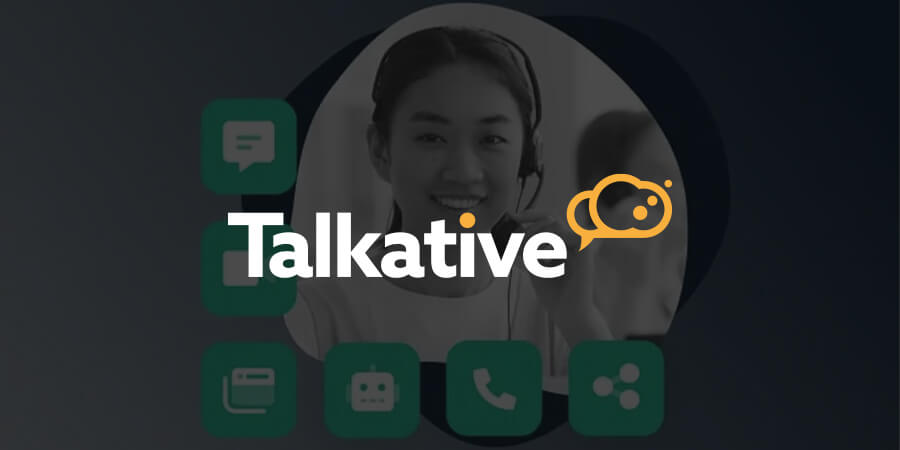 Talkative Reports Steady Revenue Growth While Adding New Features
August 21, 2023
TALKATIVE — Digital services software for contact centers gettalkative.com
This past quarter, UK-based Talkative saw continued demand for their platform driven by video chat and AI/automation capabilities that successfully drive successful outcomes for their users. Talkative enables online retailers and other businesses to embed real-time video, voice, and chat services into their existing websites. Co-browsing features let agents join caller browsing sessions on request. They can then answer questions live, annotate screens, direct the web session to other pages, and upsell products. An integrated live chat function allows agents to switch effortlessly from calls to chats to emails, enabling instant response, and support.
A number of new features have been delivered this past quarter to enhance the video chat capabilities, including voice and video notes, improved video chat onboarding, and enhanced agent controls that allow agents to remotely enable/disable customer video feeds that increase contact centre productivity.
The Talkative product enables seamless integration into other systems, such as social platforms, CRMs, helpdesks, and more. Felix Winstone, Talkative CEO explains: "Half of all new customers this past quarter bought the product because of an integration into either Salesforce or Mitel." Other integrations to drive commercial activity and expand product capabilities include OpenAI, Google Agent Assist, Microsoft Teams, WhatsApp, Zapier, and many others.
A significant proportion of the platform design upgrade has been completed by the Talkative team these past few months, which allows Talkative to increase the speed of product delivery, while paving the way for accelerated customer acquisition and onboarding.
To learn more, visit gettalkative.com
---