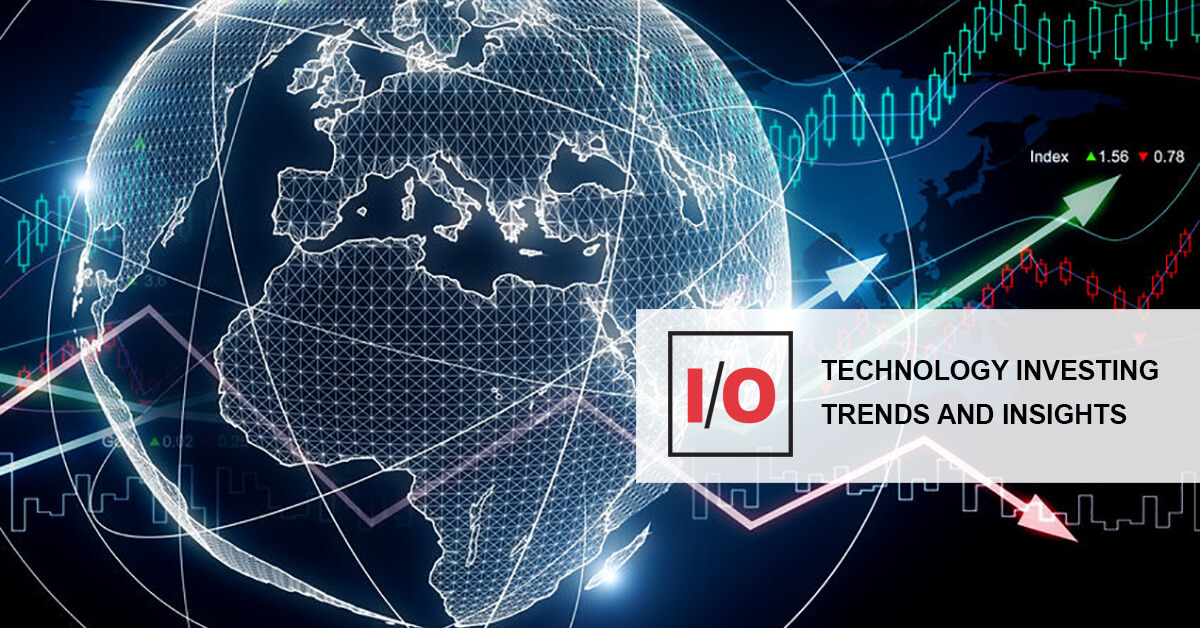 Technology Investing Trends and Insights
December 1, 2022
Capitalizing on growth opportunities amid a global slowdown
Inflation, rising interest rates, and geopolitical uncertainties – the world economy has changed this past year. And that has had a corresponding effect on the global venture capital landscape as well. A landscape where high valuation multiples for companies seeking investment is no longer common and competition for skilled labour are just two examples.
Major markets for technology companies to sell their innovations into and generate the requisite returns also eroded. After a record-breaking year in 2021, "2022 was met by stormy conditions in the form of a dramatic market correction," according to the Bessemer Venture Partners State of the Cloud 2022 report. "In 2022, the BVP Nasdaq Emerging Cloud Index slipped back to 2020 levels, dropping over 40% in value."
What does this mean for the investment landscape in 2023 and beyond, and what are some of the emerging themes and timelines? With a global portfolio of technology investments and Alacrity Global tech start-up funds, the team at Wesley Clover has a unique perspective on the state of technology investing worldwide. Our portfolio today has many investments under active management around the globe, including start-ups in the incubation stage, first-product firms in the accelerator phase, and more mature companies that now trade publicly.
Some of the trends we are currently seeing in North America include:
With the drop in values of stocks on the Nasdaq and TSX exchanges, investor sentiment at all stages of investing has become much more risk-averse. The focus is no longer on "growth at all costs". Instead, investable businesses must be capital efficient and be able to demonstrate a clear and quick path to profitability. Growth remains important, but not at the cost of free cash flow margins. As investment colleague Laura Lenz at OMERS Ventures commented recently, "People had been focused on growth at all costs, but now investors are looking for growth with profitability."
The IPO window closed dramatically in 2022. According to Stock Analysis, there have been 173 IPOs on US stock markets as of late November 2022. This is an 82% drop from the 968 IPOs achieved by this same point in 2021.
The "Rule of 40" that had been used to determine the health and "investability" of a SaaS company – stating that the combined revenue growth rate and profit margin should equal or exceed 40% – is now trending to be more of a "Rule of 60".
The focus has shifted to investing in people, specifically in businesses that have high employee Net Promoter Scores (eNPS). Why? A happier workforce is associated with the ability to deliver better customer satisfaction. As tech companies battle for the best employees, this can have a direct impact on the bottom line.
Aleeza Hashmi, Investor at Bessemer Venture Partner (BVP), echoed many of those same observations when she sat down with Leo Lax, Executive Managing Director at L-SPARK, for the State of SaaS Investor Breakfast during the recent SAAS North conference in Ottawa, Canada. The conversation also included a deeper look at the current Canadian SaaS investment landscape and the L-SPARK 2022 State of SaaS Report. Highlights from that report include:
$3.7 billion total capital invested
$620 million largest deal (USD)
$450 million largest exit
$22 million average deal size
Shifting the focus to Europe, that region has always been more risk-averse, perhaps due to more stringent employment standards and legal requirements throughout the region. European and UK labor laws prevent largescale layoffs, for example, at least without prior due diligence and legal procedures in place to protect the rights of employees. As a result, European and UK companies are less prone to the peaks and valleys of the North American tech scene, and we can continue to expect less "rightsizing" in this region.
Jeffrey Doucet, CEO at Thrive Career Wellness Platform, is monitoring that situation very closely: "It's hard to put a number on this, but I predict that we'll see just one layoff in Europe for every five tech workers laid off in North America." He explains: "In North America, employers can dismiss employees at-will, offering marginal job security, whereas European and UK laws require businesses to present a just cause each time." Another sign of the current economic times, Thrive has seen an increase in demand for their platform as career transition, internal redeployment and career management are top of mind for many today.
Despite these volatile market conditions, "2022 is already the second-highest venture capital investment year on record," according to Jeffrey Grabow, EY US Venture Capital Leader. "Venture capitalists have raised $151 billion for new venture funds in just three quarters this year, which means there are record amounts of capital sitting on the sidelines to fund further innovation."
So where does all this leave us? No doubt, the balance of power has left the founders, and it is now an investors market. Deal flow is abundant, and multiples/valuations have dropped to pre-pandemic levels. Start-ups that have not recognized these market shifts will find some of their most important expectations much harder to realize, and they will need to focus much more closely on building a strong, sustainable business. "Tough times create great opportunities," said Laura Lenz in her recent interview with BetaKit. "Contrary to the current narrative, I think that a company with fantastic fundamentals can raise capital in any climate."
We agree. At Wesley Clover, we have seen multiple exits and funding rounds completed in 2022 across our global ecosystem. Attendance at trade shows worldwide is quickly building to pre-pandemic levels, with our portfolio companies exhibiting, attracting new customers, and meeting with investors. Whatever 2023 will bring, we are ready!
To learn more about Wesley Clover and our global portfolio of technology companies, visit wesleyclover.com/portfolios/technology.
Wesley Clover invests in a range of technology companies, and they bring impressive innovation to markets and clients around the globe. I/O is our way of sharing some of the best insights. I trust you will enjoy them.

Terry Matthews, Chairman
---