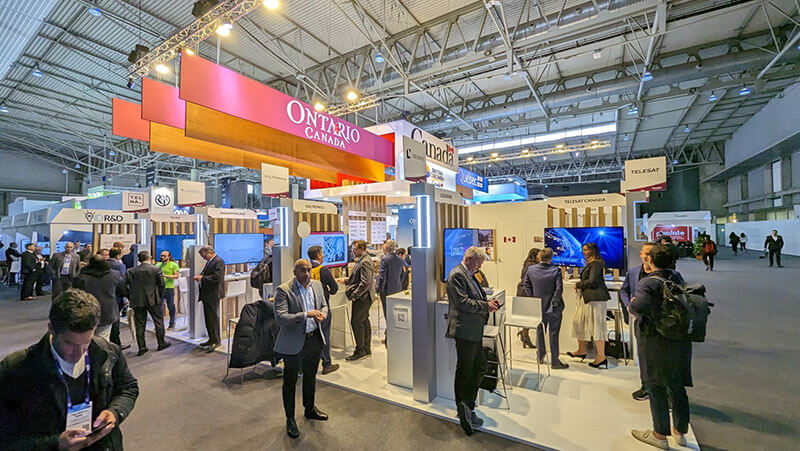 ThinkRF Showcases SXM at Mobile World Congress 2023
May 10, 2023
thinkRF — The Leader in Software-Defined Spectrum Analysis Platforms
thinkrf.com
ThinkRF is the leader in software-defined spectrum analysis platforms that monitor, detect and analyze complex waveforms in today's rapidly evolving wireless landscape. Spectrum eXperience Management (SXM™) is a subscription-based wireless network monitoring and intelligence solution. Wireless network operators can characterize, optimize and protect vital RF spectrum networks with real-time insights on the state of wireless technologies.
In February 2023, thinkRF with their SXM solution joined the mobile technology ecosystem at the largest and most influential connectivity event in the world — at Mobile World Congress (MWC). Globally recognized as a key industry event, MWC is organized by the GSM Association which is an industry organization that represents the interests of mobile network operators worldwide.
Although the sheer size of this event, with thousands of attendees and seven exhibition halls, is difficult to convey if you have not experienced it, MWC was a great venue to showcase SXM to the world. ThinkRF was showcased inside the Ontario Government Pavilion (in Hall 6 and located by the orange dot in the picture bottom right corner).
Traffic to the thinkRF kiosk was steady throughout the show and resulted in a high number of global leads including MNOs (Mobile Network Operators), Government regulators, system integrators and a couple of solutions partners. The Ontario Government organized a reception on the second day of the show which was located next to the Ontario Pavilion which helped drive more traffic to ThinkRF.
In addition, a few important technical publications visited the ThinkRF kiosk, seeking information on the SXM solution during the show. eeNews Europe did an interview which resulted in this important coverage for thinkRF (www.eenewseurope.com/en/make-rf-spectrum-networks-visible-thinkrf-at-mwc23/).
Although a small presence, ThinkRF generated a big results at this global event for their SXM solution.
---