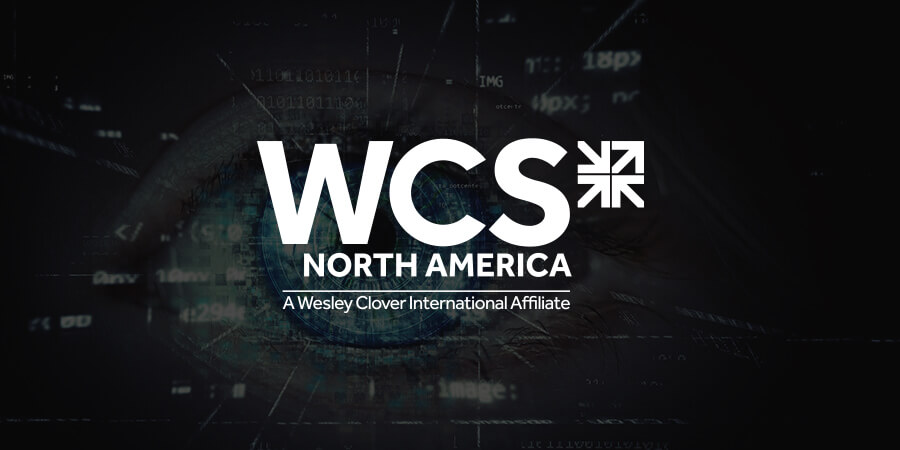 Your Partner in Security-First Cloud Solutions
August 21, 2023
WCS NA — Leader in security-first cloud solutions wcs-northamerica.com
WCS North America offers professional services that specialize in utilizing advanced cloud technology. With a team of expert cloud engineers, they excel in providing comprehensive security and automation solutions. These services are designed to optimize and secure a business's digital framework, providing empowerment with streamlined processes and protection against threats. With extensive knowledge, deep expertise and state-of-the-art tools, the team safeguards valuable assets while maximizing the potential of cloud technologies.
It's no secret that the regulatory and compliance landscape is changing daily, and the impact of a data or security breach will have devastating effects on any organization beyond impacting their consumer confidence. According to the Harvard Business Review, "the latest IBM Data Breach Report revealed that an alarming 83% of organisations experienced more than one data breach during 2022." This is why security and compliance certifications have become essential for businesses in all sectors; not only do they provide assurance to their clients, the compliance journey itself equips companies with the tools and processes to avoid and mitigate the fallout from cybersecurity attacks.
Organizations need to consider and understand the consequences of an inevitable security breach and proactively implement a security posture that addresses the five trust principles: security, confidentiality, availability, privacy, and processing integrity. These are essential for achieving compliance, certifications and limiting exposure to bad actors. Only the first step, compliance is the lowest common denominator in the ongoing defence of organizational, application and data security.
WCS North America looks at the entire organization to implement sophisticated security best practices, advanced automation, and a comprehensive SecOps framework into DevOps. The result is a security-hardened development pipeline that accelerates time to market, and has fewer vulnerabilities, through automation.
In addition, advancements in AI are forcing companies to rethink what Cybersecurity will look like in five years and as tooling becomes more advanced, so do the capabilities of malicious attackers. AI has the potential to identify cybersecurity threats before they can cause harm. However, the converse is true too; soon cybersecurity will be equivalent to a humidifier and a dehumidifier battling just to maintain equilibrium. Machine vs. Machine, and, by analogy, AI vs. AI.
This is where WCS North America comes in. WCS North America is the solution. Masters at harnessing the power of cutting-edge cloud technology, their exceptional team of technology and DevOps leaders specializes in providing comprehensive automation and security solutions.
The founding team's extensive experience in professional services, delivering modern cloud architectures, innovative software, and changing the DevSecOps environments at some of the world's largest companies makes solving complex security, infrastructure, CI/CD and architecture challenges their passion. Understanding the technology, compliance, and business outcomes of their clients is the first step to their impactful transformations.
Tiffani Westerman, Chief Executive Officer of WCS North America understands this more than most. As a "girl born in the cloud", Tiffani has launched multiple products that have since been acquired and grew a niche services company into a 150-person strong industry leader across North America. "Born out of the necessity to address the evolving cybersecurity landscape, we are bringing together a highly specialised team versed in Value Engineering principles, aiming to transform not just the 'how', but also the 'why' of service delivery. With the advancements of AI drastically shaping cybersecurity threats, we stand on the frontline, combating these challenges with cutting-edge solutions."
"We are partners in success, striving to deliver tangible ROI and meaningful business value to our clients. Harnessing years of collective experience, we adeptly navigate through difficult customer pain points, and often overlooked areas, to provide reliable and revolutionary solutions."
Chief Technology Officer, Zac Beckman brings an entire career's worth of passion to improving software. From joining Steve Jobs at NeXT to being at the forefront of reactive architecture implementation for some of the biggest finance and technology companies in North America, he applies the same principles of Value Engineering and DevSecOps to create highly secure, automated, and optimized development organizations. When asked to summarize what he does, Zac always says, "I make software fast.
Reach out to sales@wcsnorthamerica.com to learn more.
"Our mission embodies a deep-seated commitment to redefine the security narrative, turning challenges into opportunities, and carving a pathway to a more secure digital future."
— Tiffani Westerman
Chief Executive Officer
WCS North America
---