Building a Brighter Future for Generations to Come
It is our pleasure to welcome Robert Myers, Director of the Perimeter Institute for Theoretical Physics in Waterloo, Ontario, as the guest speaker at the November ExecTuesday.
The Perimeter Institute is the largest research hub in the world devoted to theoretical physics. The Institute was created to foster breakthroughs in the understanding of space, time, matter and information – from the tiny quantum realm to the entire cosmos. Research at the Institute is driven by the fact that science advances human knowledge and enables innovation. The theoretical physics of today is the technologies of tomorrow.
Robert understands this well. He is a leading scientist in the areas of quantum fields and strings. He received his PhD at Princeton University in 1986, was a postdoctoral researcher at what became the Kavli Institute for Theoretical Physics at the University of California, Santa Barbara, and moved to McGill University in 1989 as a Professor of Physics.
In the summer of 2001, Rob was among the first physicists to join the start-up Perimeter Institute and he has been a guiding force there ever since. He will be with us in November to share more about Perimeter Institute and the role of fundamental physics research in building a brighter future for generations to come. We do hope you can join us …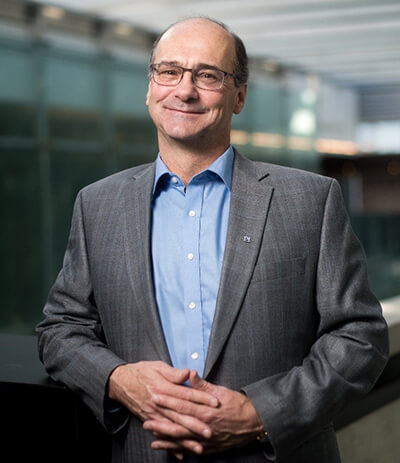 Robert Myers
Director, Perimeter Institute