Enabling Canadian Innovation and Economic Growth
There was a time when Kanata North and Canada as a whole were home to a number of independent, specialized semiconductor companies, with considerable expertise in the sector. Think Nortel, Mitel Semiconductor/Zarlink, Tundra and others. Today, most that remain are branch operations of foreign-owned companies. And in terms of chip production, seven of the top ten fabrication firms are concentrated in Taiwan and China. Ask the automotive companies, for example, how that supply-chain dependance is going lately.
The speaker for our next ExecTuesday is on a mission to change this imbalance for Canadian researchers and developers. Gord Harling is the President and CEO of CMC Microsystems, a not-for-profit academic and industrial support organization located here in Kanata. CMC is committed to advancing the design and fabrication services for microelectronic components that are key to the success of companies across Canada that are focused on emerging high-growth applications. Applications that include IoT, Photonics, Edge Computing, AI/ML, Quantum Computing, Industry 4.0, 5G/6G Communications, Autonomous Vehicles and more.
Gord has been leading CMC for more than four years now. Prior to that, he was the founder and CEO of several start-up companies, and he continues to sit on the Boards of several technology firms and associations. Gord and his team have a strong vision for the future of the technologies above in industries across Canada, as well as the role CMC intends to play in enabling that future. He will provide further insight into that vision, and the progress being made toward it, at our event in May. We hope you can join us…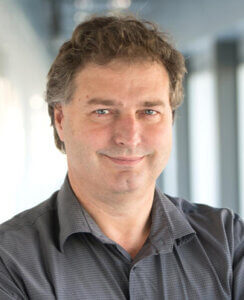 Gord Harling, President and CEO,
CMC Microsystems