A Careful Return to In-Person Networking and a Look Ahead for 2022
It is with considerable pleasure that we invite you to the return of our monthly ExecTuesday networking and presentation events. Having been suspended since March of 2020 for reasons we are all too familiar with, we look to 2022 as the time when vaccinations and safety measures and public awareness now allow us to bring these in-person events back to you once again.
To kick off the new year, Wesley Clover Chairman Terry Matthews will take the stage and share with you some of his observations from the last 20+ months, as well as some of his beliefs about where and how our Kanata North area and the technology companies within it can expect to exploit new or continued growth opportunities going forward. Terry likes his talks to be as interactive as possible, so we look forward to an engaging Question and Answer session as well.
Much has taken place since our last event – the arrival of both the University of Ottawa and Carleton University to the area, the launch of the TELUS 5G Innovation Zone, the evolution of the work environment, increased competition for the best and brightest in the local workforce, and much more. We are all affected in some way by these developments and we believe this type of friendly forum will provide an opportunity for discussion and insight. Refreshments will be provided, and we hope you can join us.
Of course, in keeping with our opening remarks, we will be following all local health and safety guidelines for the evening. All guests will be expected to provide proof of COVID vaccination upon arrival, and wear a mask when not eating or drinking.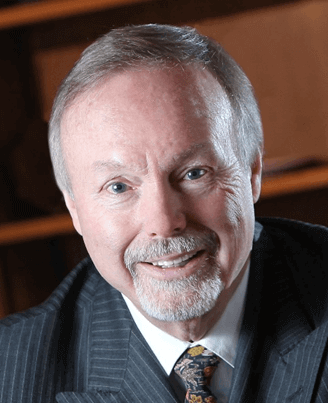 Terry Matthews, Chairman,
Wesley Clover International