Traditionally Innovative
How Switzerland Has Been the Leading Global Innovator 12 Years Running
Earlier this fall, the World Intellectual Property Organization (WIPO) produced their annual Global Innovation Index, a detailed assessment of more than 130 nations using dozens of key technology, business and economic performance indicators that help define the global innovation landscape. Indicators such as patents, advanced technology, complexity of production, exports and more.
And for the 12th year in a row, Switzerland – yes, the land-locked central European country of barely more than 8.5 million residents, known more for its wonderful mountains, ski resorts and chocolate – outperformed the U.S., Germany, Japan and all other nations to rank first.
How has Switzerland achieved such an impressive string of rankings year after year? According to the report, a combination of strong research, the ability to finance innovation and the rapid application of private sector technology in economic markets were factors.
Eager to learn more, the ExecTuesday team is pleased to welcome Urs Obrist, Senior Science and Technology Counsellor, Embassy of Switzerland here in Ottawa as our final speaker of 2022 (yes, already!!). Urs kindly offered to explore some of the fundamentals and specifics of the Swiss innovation ecosystem with us, including the role of professional education and training, and to discuss the applicability of this same framework within the Canadian context.
Urs graduated with a Ph.D. in International Relations History from the University of Toronto, and has wide-ranging work experience. In his role at the Embassy of Switzerland in Canada, and as part of the Swissnex Network, his current focus is on strengthening Swiss-Canadian cooperation in research and innovation as well as science diplomacy writ large. Swiss-Canadian Innovation Days he has organized have covered topics including personalized medicine, polar research, innovation in education, autonomous vehicles (at KNBIA), artificial intelligence, cleantech and more. That should prepare him for virtually any question our audience might ask. We hope you can join us for the answers…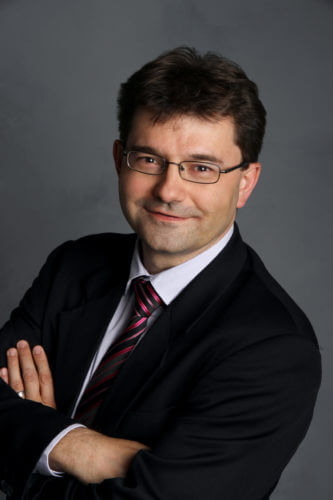 Urs Obrist , Senior Science and Technology Counsellor, Embassy of Switzerland