Technology Sectors and Capital Markets
We are pleased to welcome Aly Gillani, Director, Technology Investment Banking group with RBC, as the guest speaker for the next ExecTuesday. Aly has more than 10 years of experience in capital markets, primarily focused on M&A, equity and debt financing for technology and media companies. Per the topic for the evening, he will be with us to discuss the latest realities in these markets as they pertain to a range of technology sectors.
Aly will speak from research as well as first-hand experience. Prior to RBC, he was a senior manager in the Corporate Strategy and M&A group at Blackberry. With RBC, he has led several technology transactions, ranging in size from $50.0M to $5.0B, in industries including FinTech, software/SaaS, IoT and others.
Aly holds a Computer Engineering degree from the University of Waterloo as well as an MBA from the London School of Business in the UK. We hope you can join us for this corporate-finance-focused presentation.
Please note we return to our regular location this month.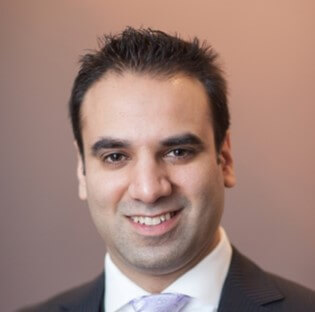 Aly Gillani, Director
Technology Investment
Banking Group, RBC