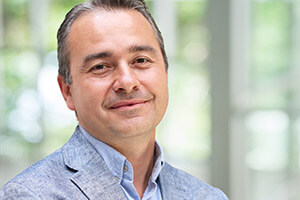 Arda Ozgun
V.P. Product Management
Arda is responsible for oversight of the technology and product aspects of many of the Wesley Clover portfolio companies, including those under the Alacrity Global initiative.
Prior to Wesley Clover, Arda was Director of Products and Services at Turkcell, the leading Turkish telecoms provider based in Istanbul.  Before that, he worked for Vodafone, focusing on services delivery as well as IT development and specific operations.
Arda has more than 25 years of experience transforming business ideas into products and go-to-market strategies.  He has played key roles in several product and services companies, including  Product Management, R&D, Marketing, and Operations.