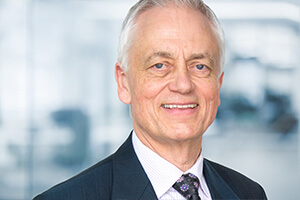 Don Smith
Partner
Don is an accomplished executive with international experience across several industries.  From 1981 to 1986, Don was Executive Vice President, Global Sales and Marketing at Mitel Corporation.  He then left Mitel to become President of AIT Corporation, a company focused on automated border control technologies, leading the company to a 90% global market share position and taking it public in 1993.
In 1996, Don founded Cambrian Systems, where he was CEO until the end of 1998.  He then became Vice President and General Manager of OPTera Solutions when that company was acquired by Nortel Networks, and he was promoted to President – Optical Internet at Nortel in January 2000.  In 2001, Don returned to Mitel as CEO, and took the Company public in 2010.  Since 2011, Don has focused on building successful growth companies by mentoring entrepreneurs in the Wesley Clover portfolio.
Don is a BSc. Engineering Graduate of Imperial College in London, England.  In 2010, he was recognized as 'CEO of the Year' by the Telfer School of Management at the University of Ottawa.  He is also a member of the Courage Campaign of the Ottawa Regional Cancer Foundation, focused on raising funds for cancer research and clinical trials.