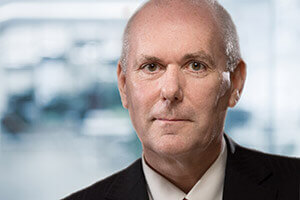 Simon Gibson, CBE
Chief Executive, Wesley Clover Wales;
Chairman, Alacrity U.K.
Simon is the Chairman and Founder of Alacrity U.K., and a Director of the Celtic Manor Resort.  Before joining Wesley Clover, Simon was co-founder, President and CEO of Ubiquity Software Corporation, which was acquired by Avaya Inc. in 2007.
Simon is a Regent of Harris Manchester College at University of Oxford, a Professor at Swansea University School of Management and a Patron of the Employability Academy.  He is also Chair of the Innovation Programme Oversight Board at Cardiff University as well as the MIT Wales REAP project.